Mastopexy Surgery (Breast)
Breast lift or mastopexy contributes in correcting and modifying the contour, size and elevation of sagging breasts. Dr Gupta uses the technique of Brazilian short scar Breast Lift surgery to remove extra skin, lift the breast and to reduce areola if need be. A short scar breast lift can easily be carried out in a daycare procedure and is followed by a very quick recovery. There is almost no downtime and bears a very small acceptable scar.Breast lift or mastopexy procedure is commonly treated for women with sagging breasts. Sagging breasts result in a significant weight loss and can also happen following a period of breast-feeding. In some cases, this condition could be persistent naturally too.
Mastopexy procedure gives an opportunity to correct the sagging breasts and provides a natural appearance to them. This process gives a much desired well-rounded appearance and fullness. It is a daycare procedure in which the post-procedure recovery time is fairly limited. One can return to their normal activities in 2-3 days.
Augmentation of breasts can be carried out in conjunction with a mastopexy procedure to provide an enhancement in size. The technique that we follow involves a short vertical scar which is placed in such a way that they are near invisible to the untrained eyes. Breast lift is a procedure that is increasingly becoming a part of procedures known as 'Mommy Makeover'.
Introduction of Mastopexy Surgery
The breast may sag due to:
Pregnancy
Aging
Weight fluctuations
Women may want an increase in size along with skin tightening.
A breast lift procedure makes the breast look more youthful and better shaped. We often combine Breast implants along with the Lift to provide a double benefit of breast enlargement as well as a solution to sagging.
Procedure of Mastopexy Surgery
The first step towards conducting this surgery on to meeting Dr Amit Gupta is to have a detailed discussion which helps you to take a final decision. The evaluation will include a general history of the breast and the breast examination. This open up for the surgical options for you. The surgeon would consider your overall health before proceeding further. He would also explain in detail the possible complications after surgery along with the preparation required.
At the beginning of the procedure, the surgeon will mark a proper position where the nipple would go. The procedure involves removal of extra skin, lifting up of the nipple, removing extra skin from the areola and rearrangement of the breast tissue to give more fullness in the upper breast where the cleavage is visible. Operative time is usually 90-120 minutes in which some stitches are made that are self-dissolving. It is a daycare procedure in which most women get back to their work in 48 hours.
Complications
Breast lift is one of the safest surgeries that hardly possess any complications. Hypertrophic scarring, hematoma, temporary loss of nipple sensation may be experienced. Breastfeeding could be a restriction post mastopexy but is not bound to occur in all cases.
A breast lift can contribute to reconstructing your figure to give you a youthful and well-shaped look. A woman who looks out for the regeneration of her breasts can go for breast lift surgery. The surgeon first evaluates the overall health condition of the woman before conducting the surgery. As Breast lift is one of the most common surgeries, it is used to reposition the nipple on a higher side on the chest wall. Age lifting can be carried out at any age but after your breast gets completely developed. A breast lift will not affect your ability to breastfeed and most of the breast lifts are considered as cosmetic surgeries.
The next step for the surgeon is to remove the extra skin. Then, he/she will lift the breast tissue up into the proper location. You could have drains in your breasts for one or two days and the surgeon will remove the stitches within two to three weeks. Your breast is bound to improve its size and shape over time. You can avail assistance from your surgeon if you face slight differences in the harmony between the two breasts. The surgeon will help you to reposition the nipple by following a touch-up procedure.
The surgeon would suggest you to limit your activities during the period of recovery where there can be possible risks that you might face. The possible risk is to catch an infection. A rare case scenario could be that you might suffer a lost sensation in the nipples for a period ahead. It is only a rare chance that this might happen. Sometimes, breast surgeries are also carried out along with breast implants. Some women may choose breast lift as a touch-up procedure to improve an overall look of their breasts.
Videos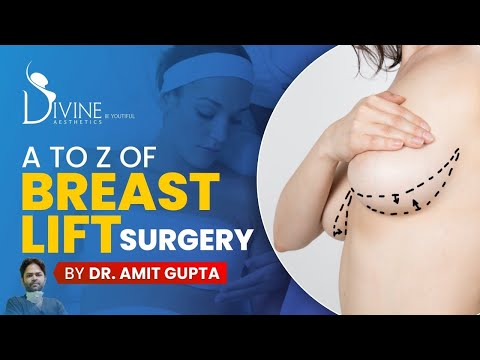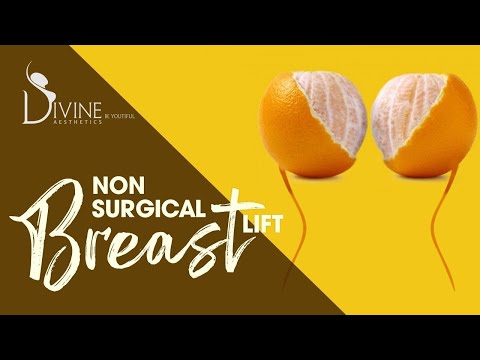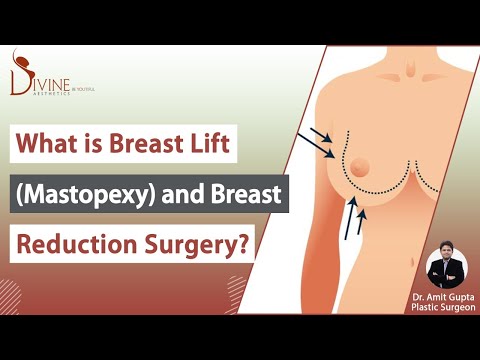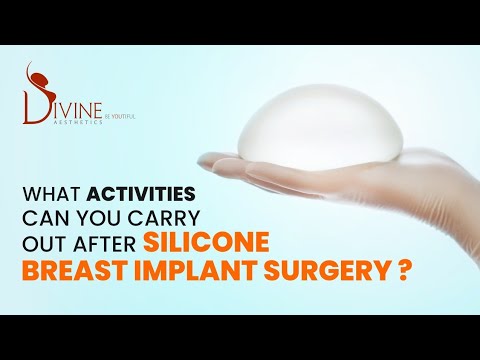 Why choose Divine
Newest Technology
Best Results at Optimum Price
Patient Safety is our Priority
Team of the Internationally Trained Plastic Surgeons
Personalized Post Surgery Follow up

Testimonials
I'm super amazed by your talent! My busts after the bust procedure which you perfectly performed look stunning. Your consultation was an eye-opener, along with your patience, with such calmness you kept answering all my questions and concerns. That is what helped me understand everything about the pre and post procedure process. The post-procedure phase was extremely satisfying especially considering this was my first surgery of any kind! Thank you so much Dr. Amit Gupta!
Priya.H.
It was a really amazing experience. Dr. Amit Gupta is a very helpful and great person. All staff members were outstanding and made me felt very relaxed at all whiles. I'll recommend to everyone for breast reduction surgery. Thanks, Dr. AMit Gupta team. I love you Dr. Amit and May God bless you for your future.
Tannu Shukla
Dr. Amit Gupta and his staff made me feel comfortable and safe before, during and after the bust procedure. I've no doubt that Dr. Amit Gupta and Divine Cosmetic Surgery is the best at giving you dreamy busts and would recommend everyone to consult him for all procedures.
Gunpreet.B.
Hey! I am Neha. Bestttt experience of my life! The best doctor I could have found! He helped every step of the way! He was so professional, welcoming and I always felt more than comfortable in his office! His staff was so accommodating and all my questions got answered immediately! My breast looks and feels natural!! I had the surgery on a Wednesday and went back to work the following Monday. I absolutely love my breast. I have so much confidence now! I am completely happy with Dr. AMIT And his staff and would highly recommend you go with him! Love my new body!! Thank you once again, Dr. Amit!
Ameh Mittal
My journery with Dr. Amit Gupta and her clinic was amazing and throughly professional. Any surgery can be nerve recking, but Dr. Gupta went above and beyond my expectations to explain the procedure in unimaginable details. He was compassionate and understood my needs perfectly. And, now I feel more confident then ever before. I am grateful that he was my surgeon and did an absolutely fantastic bust procedure. Thank you so much Dr. Gupta and the entire Divine Cosmetic Surgery staff.
Heena.M.