Mastopexy Surgery – Breast Lift Cost , Doctor & Procedure
What is Breast Lift Surgery?
A breast lift surgery is also known as mastopexy. This process raises the breasts of an individual by removing excess skin and tightening the surrounding tissue. This is done to reshape and support the new breast contours.
Breast lift surgery also works by reducing the enlarged areola. Beyond this, a breast lift can also rejuvenate the figure with a breast profile that is more youthful and uplifted.
Breast lift surgery can also work wonders for a woman who has experienced changes and lost skin elasticity which can result from:
Pregnancy

Breastfeeding

Weight fluctuations

Aging

Gravity

Heredity
It should be noted that a breast lift surgery will not be able to change the size of your breasts or round out the upper part of your breast. This is why if you want your breasts to look fuller, then you should consider getting a breast lift or breast augmentation surgery done. Also, if you have smaller breasts, then you should consider getting a breast lift and breast reduction surgery. You should also be familiar with the breast lift surgery cost in India.
Am I a Good Candidate for Breast Lift Surgery?
The one thing that individuals should know about breast lift surgery is that it is a highly individualized procedure. This is why if you want to get this surgery, then you should do it only for yourself and not fit any ideal image. Because of this, an ideal candidate for breast lift surgery must have the following criteria:
You are physically healthy

You must maintain a stable weight

You do not smoke

You are bothered by your sagging breasts

Your breasts have lost shape and volume

Your breasts have a flatter and elongated shape

Your breasts are pendulous

Your nipples fall below the breast crease when your breasts are unsupported

Your nipples and areolas are pointed downward

You have stretched skin and enlarged areolas

One of your breasts is lower than the other
If you qualify as a good candidate, then you should also learn about the breast lift surgery cost in Delhi.
Cost of Breast Lift Surgery
The average cost of a breast lift surgery can depend on one case to another. This is because there are several factors that affect the final cost of the cosmetic surgery procedure. Some of these factors are:
Operating room facilities

Anesthesia fees

Type of procedures involved

Geographic location

Hospital fees

Medical tests

Post-surgery garments

Prescriptions for medication

Surgeon's fee
At the end of the day, you should remember that there should be a good balance between the cost of the procedure and the surgeon you select for your surgery. Ideally, the surgeon should be board-certified, have a lot of experience, and have the right kind of skills. This is why if you want to learn about the exact breast tightening treatment in Delhi, then you should directly contact the surgeon.
What to Expect During a Consultation for Breast Lift Surgery?
You know that you want to get breast lift surgery done. However, there is a lot of preparation that would go into it. Let's first go over what you can expect during your consultation for breast lift surgery.
During the breast lift consultation, there are some things that you need to discuss, including:
Your surgical goals

Medical conditions

Drug allergies

Any current medical treatments

Current medications

Alcohol use

Tobacco use

Drug use

Consumption of herbal and vitamin supplements

Previous surgeries

If there is a history of breast cancer in your family

Results of mammograms or any previous biopsies
After these points are discussed, the next step is for the surgeon to evaluate your current health status and any pre-existing health conditions you might have. The surgeon will also examine your breasts, and take detailed measurements of their size and shape, skin quality, and placement of your nipples and areolas.
Throughout the consultation, you should remember that you need to feel safe and comfortable with your surgeon. Ask whatever questions you might have and make sure that you get out of the consultation with a clear mind of what you need and what you will get from the breast lift surgery.
Questions to Ask Your Plastic Surgeon about Breast Lift Surgery
There are some important questions that you might want to ask your breast lift surgeon without fail. These questions are:
Are you a trained and certified plastic surgeon?

How many years of experience do you have in the field of plastic surgery?

Am I a good candidate for this procedure?

What surgical technique will be used during the procedure?

How long will the recovery period be? What kind of help will I need during that time?

How long will the procedure take to perform?

What are the risks and possible complications associated with my procedure?

Will the procedure affect my ability to breastfeed?

How will the surgery change the look and feel of my breasts over time?

How will the look and feel of my breasts change due to pregnancy or breastfeeding?

Are there any before and after photos that I can go over?

What if I'm dissatisfied with the surgery? What are the options after that?
At the end of the day, you should remember that the decision to get breast lift surgery is very personal. This is why if you want to get this procedure done, then you should have a clear idea of what you want out of the surgery.
Breast Lift Surgery Risks
Some risks related to breast lift surgery are:
Anesthesia risks

Breast asymmetry

Bleeding or hematoma formation

Breast contour

Shape irregularities

Deep vein thrombosis

Cardiac and pulmonary complications

Fatty tissues found deep in the skin might die, which is also known as fat necrosis

Fluid accumulation

Infection

Poor healing of incisions

Possibility of revisional surgery

Potential partial or total loss of areola and nipple
It should be noted that the chances of these risks actually occurring are very less.
The Steps of a Breast Lift Procedure
There are different incision patterns and techniques that are involved in the breast lift procedure. This is why the appropriate technique for the surgery will be based on the following factors:
Breast size and shape

Degree of breast sagging

Size and position of your areolas

Skin quality

The elasticity of the skin

Amount of extra skin
The steps involved in the surgery are:
Medications are administered before proceeding with the procedure to ensure the comfort of the patient. It is best for the doctor to make this choice on the basis of the medical history of the patient.
There are three possible incision patterns that can be made during the procedure. And the doctor will decide on the incision pattern depending on the type of final results that an individual wants.
Step 3: Reshaping the Breasts
After making the incision, the underlying breast tissue is lifted and reshaped to improve the breast contours and firmness. The nipples and areolas are repositioned to a natural and more youthful height. If required, the enlarged areolas are reduced by excising skin at the perimeter. The extra breast skin is removed to compensate for a loss of elasticity.
Step 4: Closing the Incisions
The incisions are closed during this step. Some incision lines are also hidden in the natural breast contours. During this step, the surgeon will also recommend some tips that one should follow to have a smooth recovery process. You must make sure that you are following all of those tips.
The results of the breast lift surgery are visible almost immediately. All you need to do now is make sure that you are happy with the results!
Why Should You Choose Divine Cosmetic Surgery?
Dr. Amit Gupta has over a decade of experience in the domain of plastic surgery. And the one thing that he has always focused on from day one is the safety and opinion of his patients. Because of this, Dr. Amit Gupta has been able to help thousands of patients live better quality lives! Dr. Amit Gupta is the best breast lift surgeon in Delhi.
If you want to step into a better and more fulfilled life, then contact the team of cosmetic experts at Divine Cosmetic Surgery! We are also providing a first free consultation to all our patients for a limited time. Book your slot today!
Videos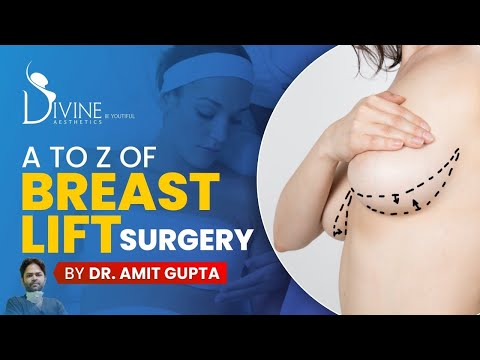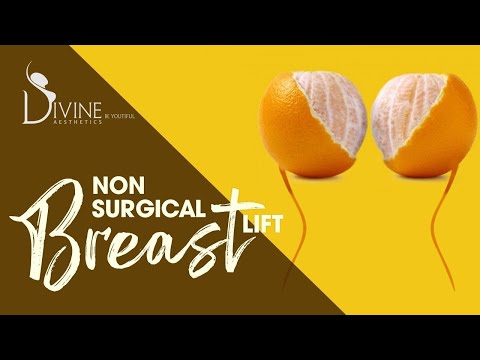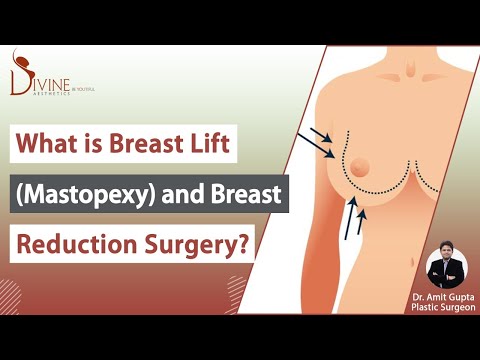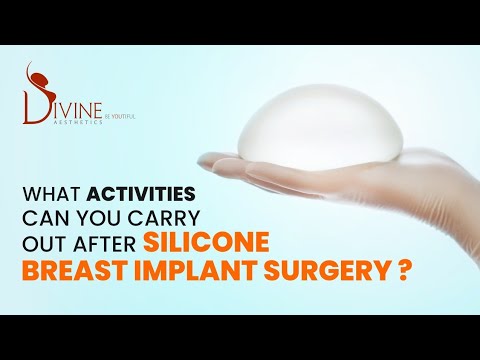 Why choose Divine
Newest Technology
Best Results at Optimum Price
Patient Safety is our Priority
Team of the Internationally Trained Plastic Surgeons
Personalized Post Surgery Follow up

Testimonials
I'm super amazed by your talent! My busts after the bust procedure which you perfectly performed look stunning. Your consultation was an eye-opener, along with your patience, with such calmness you kept answering all my questions and concerns. That is what helped me understand everything about the pre and post procedure process. The post-procedure phase was extremely satisfying especially considering this was my first surgery of any kind! Thank you so much Dr. Amit Gupta!
Priya.H.
It was a really amazing experience. Dr. Amit Gupta is a very helpful and great person. All staff members were outstanding and made me felt very relaxed at all whiles. I'll recommend to everyone for breast reduction surgery. Thanks, Dr. AMit Gupta team. I love you Dr. Amit and May God bless you for your future.
Tannu Shukla
Dr. Amit Gupta and his staff made me feel comfortable and safe before, during and after the bust procedure. I've no doubt that Dr. Amit Gupta and Divine Cosmetic Surgery is the best at giving you dreamy busts and would recommend everyone to consult him for all procedures.
Gunpreet.B.
Hey! I am Neha. Bestttt experience of my life! The best doctor I could have found! He helped every step of the way! He was so professional, welcoming and I always felt more than comfortable in his office! His staff was so accommodating and all my questions got answered immediately! My breast looks and feels natural!! I had the surgery on a Wednesday and went back to work the following Monday. I absolutely love my breast. I have so much confidence now! I am completely happy with Dr. AMIT And his staff and would highly recommend you go with him! Love my new body!! Thank you once again, Dr. Amit!
Ameh Mittal
My journery with Dr. Amit Gupta and her clinic was amazing and throughly professional. Any surgery can be nerve recking, but Dr. Gupta went above and beyond my expectations to explain the procedure in unimaginable details. He was compassionate and understood my needs perfectly. And, now I feel more confident then ever before. I am grateful that he was my surgeon and did an absolutely fantastic bust procedure. Thank you so much Dr. Gupta and the entire Divine Cosmetic Surgery staff.
Heena.M.