Breast Reduction
Female Breast Reduction (Short Scar) | Breast Reduction Surgery
Enlarged breasts often have some psychological consequences on an individual. This may be a subject of ridicule due to varied reasons. Reasons like ill-fitted clothes, inability to wear modern clothes, back pain, bra strap marks, infection and sweating underneath the breasts and many more problems that can significantly decrease the self-esteem of any person. Enlarged breasts may either be from childhood or could develop after childbirth or lactation. Reduction mammoplasty is regarded as the only surgical remedy available which is used for correcting this condition. Reduction mammoplasty is commonly referred to as breast reduction as well. Other techniques which use ultrasound or radio frequency technology may be as successful as this surgery too.
Irrevocable large breasts can be a considerable source of embarrassment for women in addition to bodily discomforts and other limitations such as wearing proper clothes, having to conceal the largeness of breasts with loose clothing, maybe an inability to wear bikinis, swimwear/beachwear, there could be pain in neck and back, frequent fungal infection in the area of breast undersurface and much more.
Breast reduction surgery cost in India is the most effective procedure to address this condition and invariably results in great results, with happy and satisfied clients.
This procedure is a day-care procedure and has no real downtime associated with it and we, at Divine Cosmetic Surgery perform the short-scar procedure which leaves a very fine scar on the breasts.
This technique is more popularly known as the Brazilian technique which is alternatively known as the pectoral sling technique. Initial post-procedure swelling subsides within a few days and sometimes within three weeks' time you'll start to get wonderful shaping of the breast, that improves further over the course of the next three weeks.
Effectively, we can customize the breast shape as well as the size and provide you with the kind of breast that you desire. Having a perfect breast is now possible and we can do it for you just as you want!
Reduction Mammaplasty Procedure
In this procedure, the excess breast tissues are duly removed, where the internal tissues of the breast are rearranged so as to result in shapelier breasts.
Breast reduction surgery in India can be done in two ways. The first method uses the Wise pattern which is also known as T scar pattern in which, an anchor-shaped incision is given with a vertical component as well as a horizontal incision is added to allow removal of the extra skin that needs to be removed. A vertical short scar pattern is used in the second procedure, where generally the 2nd method is preferred over the first method. This happens because this method involves only very small scars and however, it can take almost 3 months for yielding the final breast shape.
The T Scar
A scar in the shape of an inverted T is made on the breast and the final breast shape can be observed immediately after the best breast reduction surgery in India. The shape may slightly change after a gap of a long span. One of the big problems is the bottoming out situation that occurs after a few years where the breast becomes more rectangular at its lower quadrant.
The Vertical Short Scar Technique
In this method, a perfect vertical scar is made on the breast and in contrast to the earlier method, the scar does not have a horizontal component too. Therefore, the incision is made primarily around the areola with a small vertical component too. There may be a puckered appearance during the initial days which shall fade away in about 3 months, as compared to the other method, this is preferred and widely performed as well. The procedure was popularized by Dr. Ruth Graf. and Dr. Amit Gupta has obtained extensive training from Dr. Graf and is now one of the reputed surgeons in this field.
This surgery is not a suitable choice for those individuals who have undergone a sudden loss of weight and the reason for this condition is the presence of loose skin in the breast portions. The success of the vertical scar procedure depends upon the skin elasticity as well. For these women, it may be advisable to perform a T-scar technique or consider an augmentation mastopexy that would give them the best results that they desire.
The Pectoralis Sling Procedure
In this procedure the tissues from the lower breast portion is used as a flap and this flap is employed to increase the upper portion of the breast. The objective is to provide an attractive breast shape and to support the breast tissue with a sling made from the pectoralis muscle that is employed, where pectoralis muscles are those set of muscles that are situated in the anterior portion of the chest.
Breast Reduction Surgery South Delhi Common Problems
This procedure is very safe. And however some of the problems which are associated are-:
Loss of lactation ability in most patients where only half the women after surgery are capable of breastfeeding.
It takes around 3- 6 months to regain the original sensitivity of the breast.
Chances of hematoma or seroma formation are persistent.
Enlarged breasts often have some psychological consequences on an individual's mind. They may be a subject of ridicule due to varied reasons. Reasons like ill-fitted clothes, inability to wear modern clothes, back pain, bra strap marks, infection and sweating underneath the breasts can significantly decrease the self-esteem of any person. Enlarged breasts may either be from childhood or could develop after childbirth and lactation. The reduction mammoplasty is regarded as the only surgical remedy available for correcting this condition where reduction mammoplasty is commonly referred to as breast reduction. Other techniques which are used are the or radiofrequency technology that could also prove out to be successful as this surgery.
Dr. Amit Gupta is one of the most sought after breast reduction surgery in India. Therefore, the services offered by Dr. Amit Gupta are very much recommended for breast augmentation procedures as well as other plastic surgeries. Some of the sub-categories in which he performs breast augmentation surgeries are- breast lift augmentation, breast lift cosmetic surgery, etc. Hence, queries concerning any breast augmentation procedure can be forwarded to him and would be solved in the best way possible.
Sagging Breasts (Breast Ptosis) & Breast Lift (Mastopexy)
Sagging breasts surgery is normally performed for those women whose breast position is lower than normal and these individuals find it difficult to wear tight dresses too.
Physiology of Ptosis: This is a medical condition in which the nipple (areola) is lower than the 5th intercostal space and based on the kind of deformity, it may be mild, moderate or severe.
Ptosis correction: Augmentation mastopexy is the procedure used to correct mild ptosis and in this procedure, an implant is put for obtaining a normal appearance. This implant is not required in cases where the breast tissue is adequate. A peri-areolar approach leaves no virtual scar on the breast and this is employed for milder cases. For more severe cases, more complex procedures are required, where the scar fades away over a period of time and the pectoral sling approach is used by the author.
Videos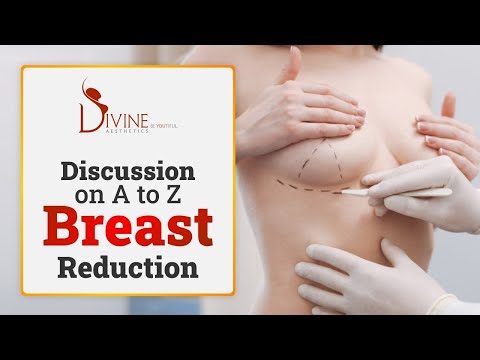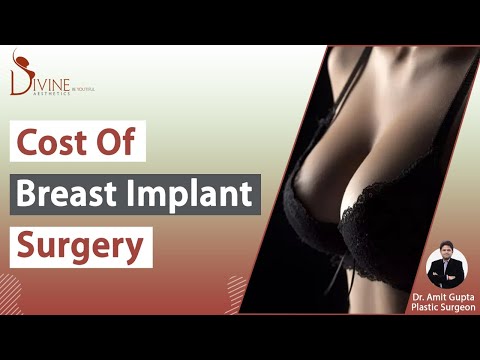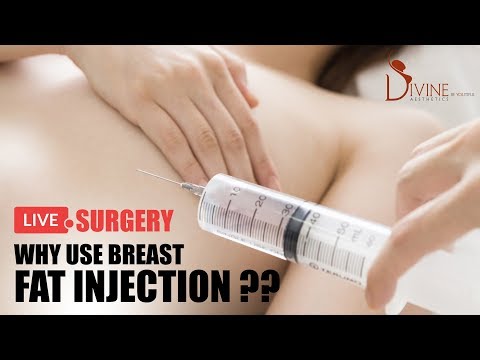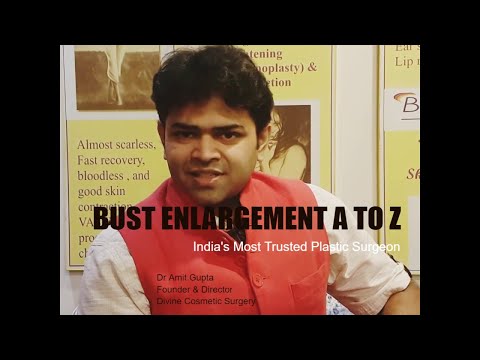 Why choose Divine
Newest Technology
Best Results at Optimum Price
Patient Safety is our Priority

Team of the Internationally Trained Plastic Surgeons

Personalized Post Surgery Follow up
Before & After Gallery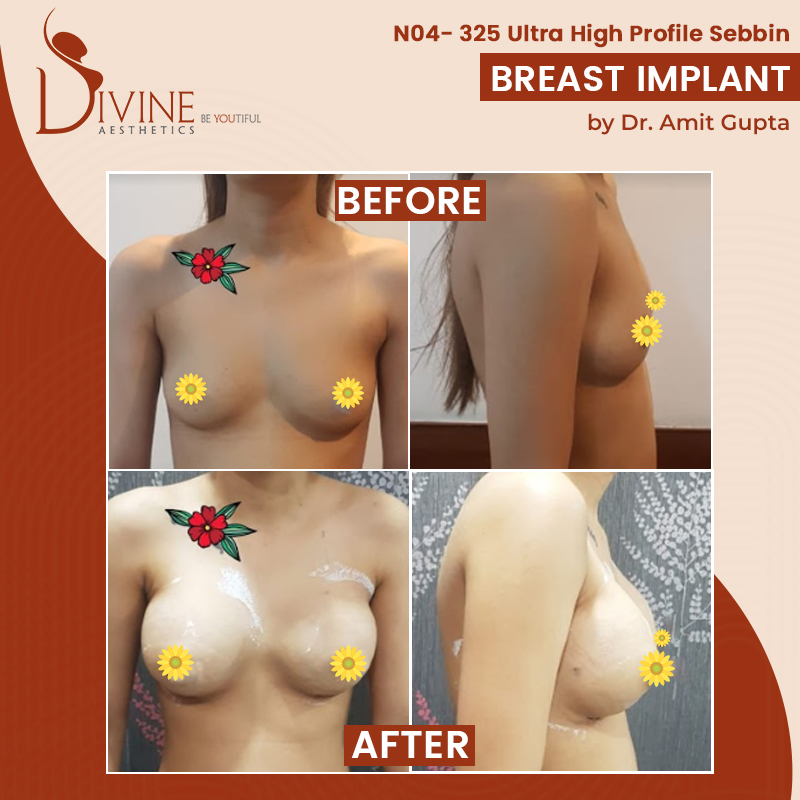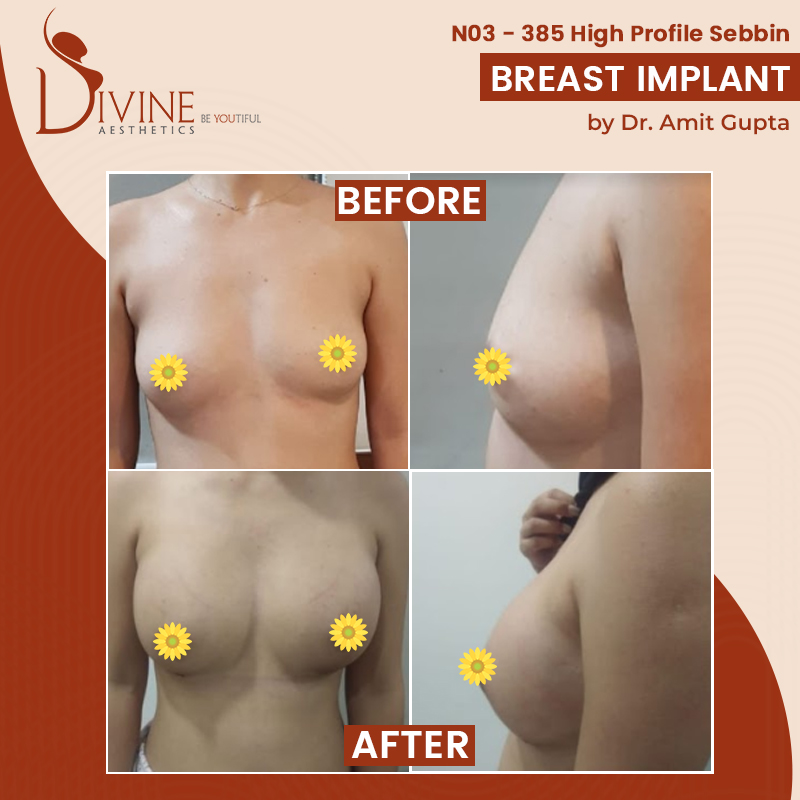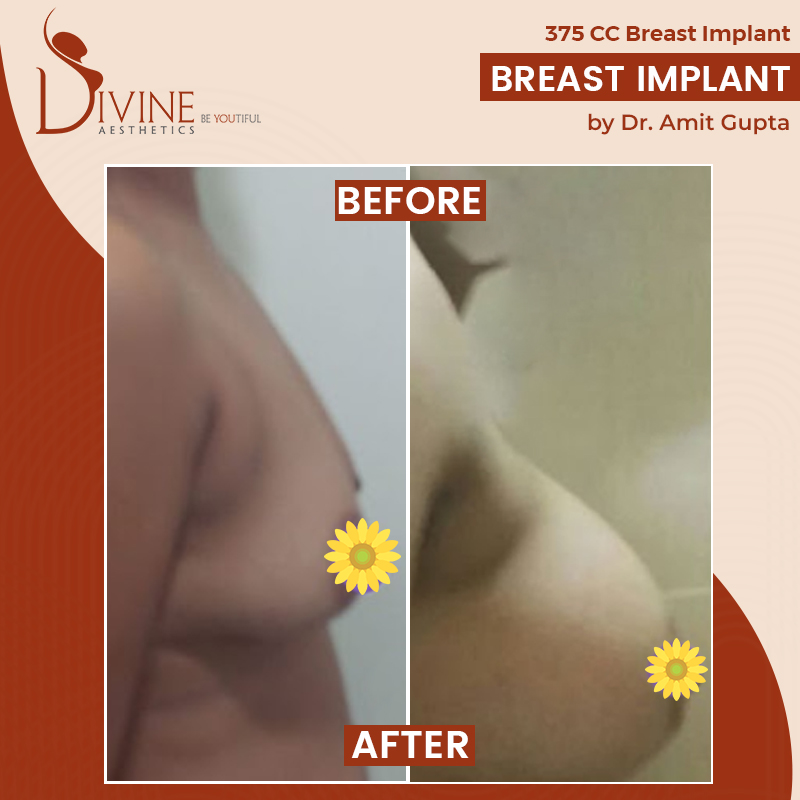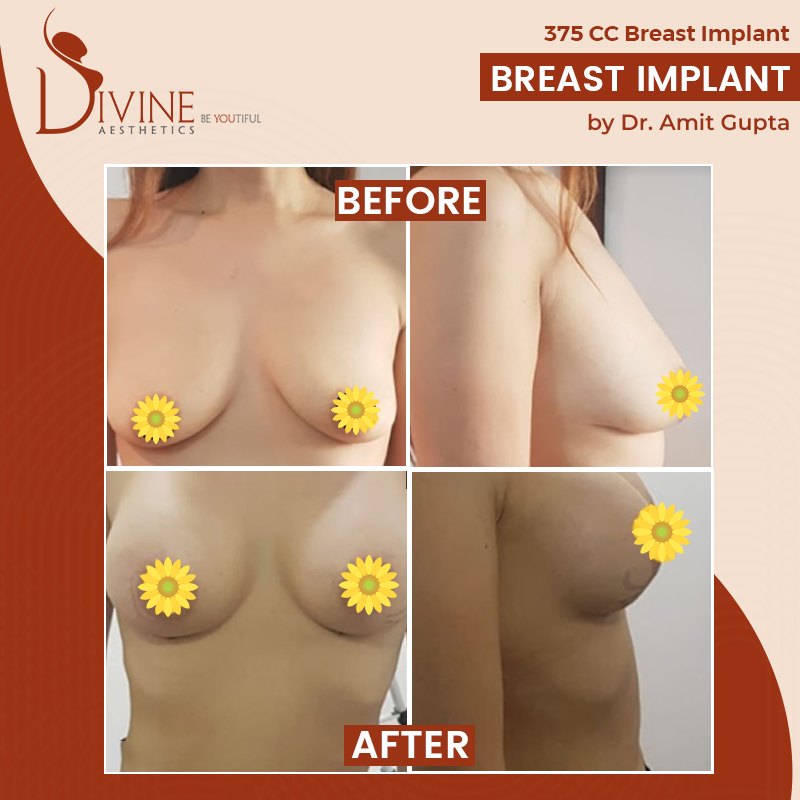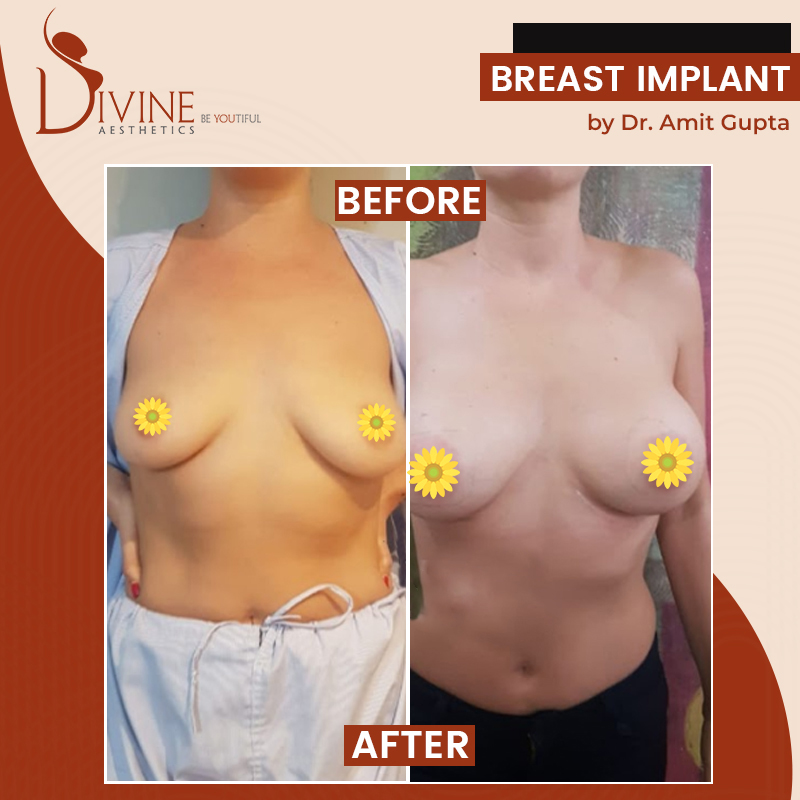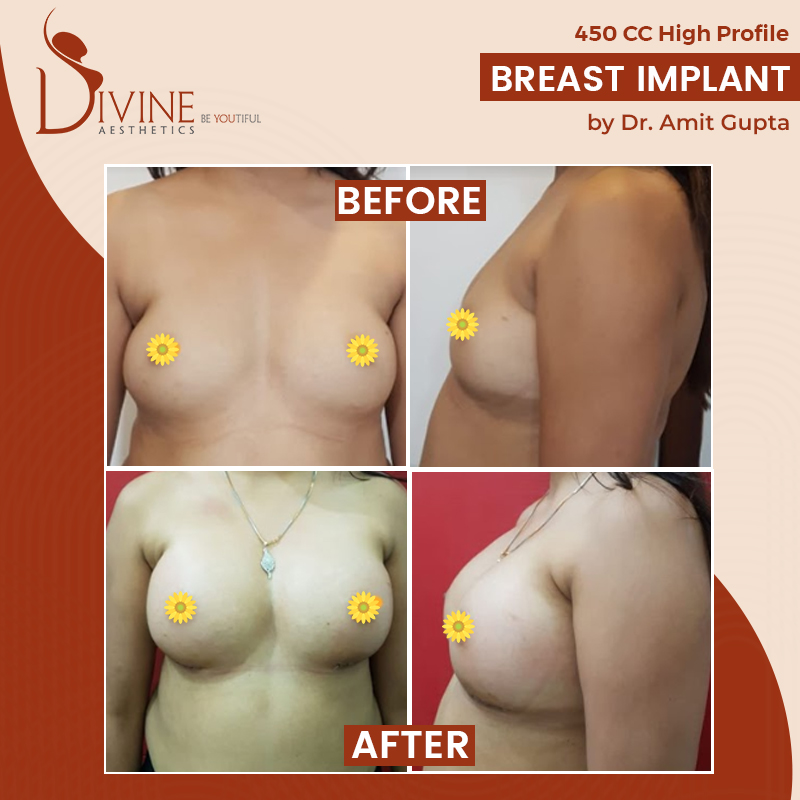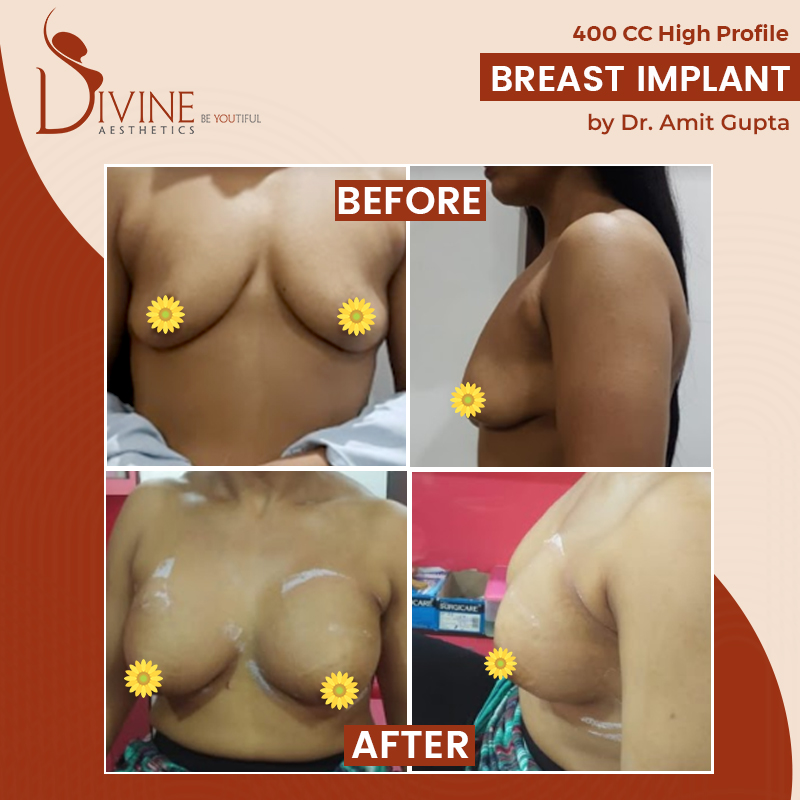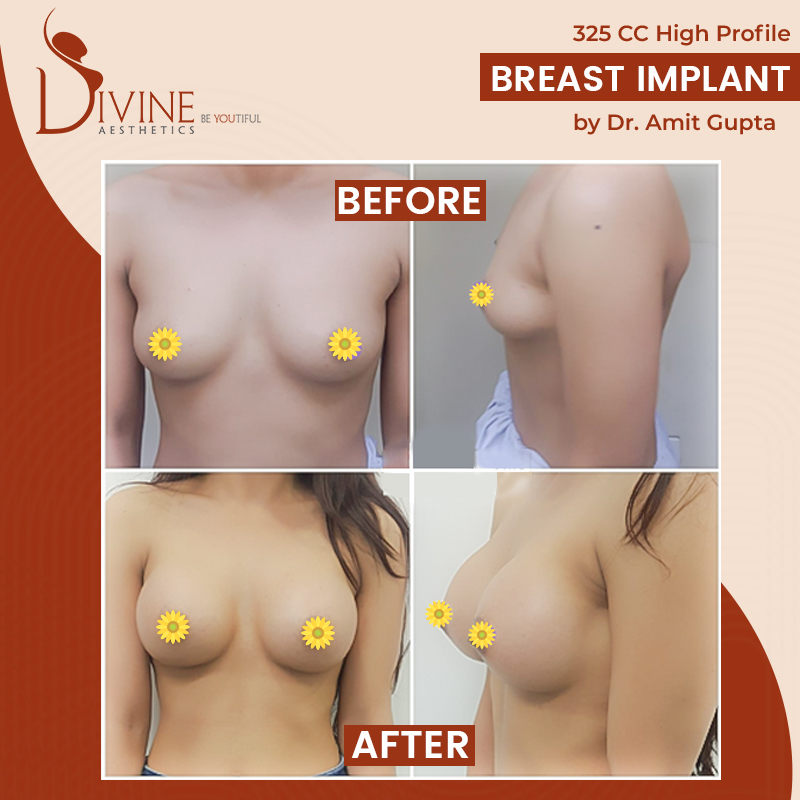 Testimonials
I'm super amazed by your talent! My busts after the bust procedure which you perfectly performed look stunning. Your consultation was an eye-opener, along with your patience, with such calmness you kept answering all my questions and concerns. That is what helped me understand everything about the pre and post procedure process. The post-procedure phase was extremely satisfying especially considering this was my first surgery of any kind! Thank you so much Dr. Amit Gupta!
Priya.H.
It was a really amazing experience. Dr. Amit Gupta is a very helpful and great person. All staff members were outstanding and made me felt very relaxed at all whiles. I'll recommend to everyone for breast reduction surgery. Thanks, Dr. AMit Gupta team. I love you Dr. Amit and May God bless you for your future.
Tannu Shukla
Dr. Amit Gupta and his staff made me feel comfortable and safe before, during and after the bust procedure. I've no doubt that Dr. Amit Gupta and Divine Cosmetic Surgery is the best at giving you dreamy busts and would recommend everyone to consult him for all procedures.
Gunpreet.B.
Hey! I am Neha. Bestttt experience of my life! The best doctor I could have found! He helped every step of the way! He was so professional, welcoming and I always felt more than comfortable in his office! His staff was so accommodating and all my questions got answered immediately! My breast looks and feels natural!! I had the surgery on a Wednesday and went back to work the following Monday. I absolutely love my breast. I have so much confidence now! I am completely happy with Dr. AMIT And his staff and would highly recommend you go with him! Love my new body!! Thank you once again, Dr. Amit!
Ameh Mittal
My journery with Dr. Amit Gupta and her clinic was amazing and throughly professional. Any surgery can be nerve recking, but Dr. Gupta went above and beyond my expectations to explain the procedure in unimaginable details. He was compassionate and understood my needs perfectly. And, now I feel more confident then ever before. I am grateful that he was my surgeon and did an absolutely fantastic bust procedure. Thank you so much Dr. Gupta and the entire Divine Cosmetic Surgery staff.
Heena.M.