Best Breast Implant (Breast Enlargement Augmentation Procedure) Clinic In India
A breast augmentation procedure is for those who wish to achieve fuller breasts or to restore lost volume post transformative events such as pregnancy or significant weight loss. This can be done by means of implants or fat transfer.
Breast Implant or breast enlargement is a procedure in which surgeons place implants behind the breast's tissue. The purpose behind going through such surgeries is to enhance the shape and size of the breast by implanting the sac silicone gel. Being uncomfortable or scared before the surgery is common, but it is essential to be calm. The best way out in such conditions is to have a conversation with the right surgeon who has expertise in doing such surgeries.
Dr. Amit Gupta is one such renowned plastic surgeon who has done 100's of successful surgeries. All the treatment starts after doing proper diagnosis and tests. The primary aspect that makes him one of the best surgeons is calming down the person before surgery. Silicone breast implant surgery cost at the clinic of Dr. Amit Gupta is quite affordable as compared to other plastic surgeons.
We use the latest Brazilian technique – markless endoscopic technique – which results in a nearly invisible incision in the axillary region. The procedure is a daycare procedure, with a return to most activities of daily living as early as 2 days post-procedure.
You have the option to choose from a variety of implants, sizes, and profiles that best suit your body type. We plan the procedure with size in the pre-procedure period so that you know what you're going to look like post-procedure. The implants can be placed either through a small incision on the undersurface of the breasts or through the axillae. The entire process takes about 45 minutes.
Whether you want a subtle increase in size, want to get rid of padded bras, are looking for a large increase in size (for modeling, etc.), or have breast asymmetry, we have the solution to achieve perfect breasts! Do ask us about sizers to understand which implants are best suitable for you. Divine is the Best Breast Enlargement and Silicone Implants Surgery Clinic in Delhi.
What is the importance of Breast Enlargement?
The procedure without posing any potential harm helps in restoring a healthy balance to a woman's figure.
The volume of the breasts is increased by inserting soft silicone implants enclosed by membranes using different types of breast augmentation techniques to give the look you might be dreaming of. It is one of the most commonly used procedures for breast implants.
But, if a woman wants to undergo the procedure of breast volume enhancement by means of fat grafting, surgeons use the procedure of fat suction in which fat is suctioned from different body areas having undesirable fat and is injected into the breasts to give the volume.
Why Breast Enlargement Is Done?
The procedure of breast Augmentation is done if:
You desire a more proportionate figure.
You have a smaller breast size and want a deeper cleavage.
Owns a renowned position at a prestigious institute of plastic surgeries.
You have massive weight loss and have lost breast size & shape.
Your natural ageing or breastfeeding can be another factor resulting in loss of volume on your breasts.
You are uncomfortable in public places due to asymmetric breasts or the uneven size that is prominently visible.
What Breast Enlargement Can / Can't Do
Can
It helps in increasing the fullness and volume of the breasts
Improving the projection of the breast
Improving the breast to hip proportion to get the perfect figure
It helps in making the breasts look symmetrical
It can help in enhancing your self-image and self-confidence
Can't
Your nipple and areola cannot be reoriented making your breasts perkier
Give you breasts bigger for your body
How You Should Prepare for Breast Augmentation?
Consult a licensed plastic surgeon for the surgery to avoid any complications
You will be prescribed blood tests before the surgery by your surgeon
The surgeon will look into the prescribed medications or adjust your current medications (if any) to know your medical history before performing the procedure
Quit smoking if planning for the surgery
Avoid taking any recreational drugs or over the counter medication to eliminate the chances of excessive bleeding during the surgery
Arrange for a driver or someone to take you back home post the surgery or stay with you in case of night admission
Medicine before the surgery
A person gets shot of anesthesia before going through the surgery.
In the majority of the cases, people do not come across any withdrawal effects of anesthesia.
Local anesthesia, on the other hand, helps in controlling the sensation near the breast area.
Both ways help in getting comfortable and pain-free surgery.
Planning of Silicone-Implant Breast Enlargement Procedure in Gurgaon
Prior to the surgery, the dimensions of the breast and chest are marked.
These measurements give a rough idea of the base diameter and cup size.
It is the base diameter that decides the maximum projection and volume of the breast implant.
High-profile implants are selected for those who require a large projection for a given base parameter.
The patient is made to try a few sample implants so that the most appropriate implant can be selected. This also helps in determining the breast size and volume after the procedure.
For performing the procedure, various incisions like infra-mammary, periareolar, axillary, and transumbilical incisions are utilized.
The transaxillary and infra-mammary incisions are most commonly selected.
What is the Procedure of Breast Enlargement?
Breast Enlargement is an outpatient procedure and the patient is discharged the same day without any serious condition that requires concern of the surgeon. There are two types of breast enlargement surgery options available. For breast enlargement using breast implants:
Incisions are made either in the fold under the breast (inframammary fold), along the areolar edge, or in the armpit (axillary incision).
Through the incision, surgeons place an implant either under the pectoral muscle or directly behind the breast tissue.
The surgeon closes the incision using sutures or adhesive or surgical tape. The results of breast enlargement are visible immediately. The lines of incision however fade with time.
There are several precautions that doctors suggest after the surgery so that speedy recovery can happen. Dr. Amit Gupta is known for the best silicone breast implant surgery and helps in avoiding breast enlargement surgery side effects.
Time for the surgery
Giving the anesthesia shot takes 60 to 90 minutes for the surgery to complete and eliminate the withdrawal effects of anesthesia. Dr. Amit Gupta, the plastic surgeon, does all the surgeries including the different types of breast augmentation surgery by ensuring that the surgery should be safe and doesn't show any bad results later. You can also watch the breast implant surgery video on YouTube to know insights.
Precautions
One is always advised to follow a plan by keeping Breast implant surgery's impact before and after consideration.
Do not take a bath: The surgeons suggest not taking a bath after the surgery as water can make skin soft and open the wound after the surgery. Doctors recommend the time by which one can take a bath.
Do not do exercise: Lifting weight or doing any other exercise can stretch the skin and can open the wound. There is a specific time that surgeons suggest by which one can start doing some exercises. Surgeons and physicians recommend some breathing exercises and other lung exercises.
Consult the doctor in case of emergency: After the surgery, people can come across some complications like excess pain and many others. Delaying such conditions could have harmful consequences on health. One should consult the doctor immediately in such cases.
Recovery After Breast Enlargement?
Outpatient procedure
Women undergone surgery may have some swelling, bruising & discomfort in primary 24-48 hours. This is only temporary and eliminates as the recovery proceeds.
The patient can start the work of daily routine from the very next day following the surgery.
In a sitting job, you can return to work 3 days post-surgery without any problem.
You have to avoid exercises and sudden movements, lifting weights, etc., for approximately two weeks.
To maintain the contours achieved immediately after the surgery for the breasts, use of compression garment or compression bra for a minimum of 4 weeks post-surgery.
Bruising, discomfort, and swelling in the breasts will disappear by one month.
You can return to all types of physical activities by 6-8 weeks, prior to the consent of your surgeon.
Within a few months, the breasts will settle into their final position to give you the perfect look.
Risks Involved in Breast Enlargement?
Like every surgery, there are risks and potential complications in the procedure of breast enlargement. Common breast enlargement surgery risks are discussed below:
Swelling near the breast area stays for 2-3 days, and after that, the breast starts taking the actual size and shape of the breast. In case the swelling lasts for a more extended number of days, and there is pain, one can visit the doctor.
Formation of a blood clot near the area of surgery: There are chances of formation of a blood clot near the area where the surgery has happened. It is essential to have a regular massage as per the doctor's guidance to prevent the formation of blood clot.
Implant leakage and rupture: As there are stitches after the surgery and an individual needs to take proper rest to avoid leakage. It takes time for the body to recover from such wounds, and exertion can cause a rupture during this period.
Difficulty in feeding the baby from the breast: Women who plan for the surgery can come across some complications during breastfeeding, and the reason is the manipulation of tissues during the surgery. A woman can accordingly plan for the surgery after having a look at the consequences.
Tightness in the chest: After the stitches, the chest feels tight, and in some cases, it makes people feel suffocated. A person needs immediate help in such conditions as it starts sweating if the situation continues for a longer time.
Risks of Anaesthesia
Excessive Bleeding post-surgery
Chances of infection after the surgery
Numbness in nipple or breast
Scarring after the surgery
Persistent pain.
However, if the procedure is performed by Dr. Amit Gupta the complications are avoidable.
What Type of Breast Augmentation Procedure is offered?
Procedure Using Silicone Gel Implants: The silicone shells filled with a plastic gel also known as silicone are used in the procedure.
These gel implants are more realistic and feel more like a real breast and are available in different sizes.
You can choose silicone gel implants having smooth or textured shells.
Cost of Plastic Surgery Breast Implants
The breast surgery price ranges from Rs 1.5 lakh to Rs 2.25 lakh.
It further depends on the location, the type of implants, and the plastic surgeon you choose for the procedure.
What is the cost of breast enlargement surgery in India?
The average breast surgery cost in India is high, but Dr. Amit Gupta, the plastic surgeon, charges an amount worth of spending. The cost would be useful as he has done lots of surgeries and knows better than handling even the odd cases.
Depending upon the type of breast implant, the breast implant surgery cost in Delhi also varies. When Mentor and Allergan implants are used, the procedure costs approximately Rs 1.5 lakh to Rs 2.25 lakh (inclusive of all the costs).
How Many Years do Silicone Breast Implants Last?
The average time the silicone implants may last is between 10 to 20 years.
However, due to complications of cosmetic concerns and avoid breast implant surgery side effects, sometimes they are removed sooner depending on the situation.
The majority of women opt to have their implants removed or replaced within 8 to 10 years to eliminate the chances of any serious conditions.
Why Silicone Gel Implants are Best for Breast?
Silicone gel implants retain their shape better than other types of breast implants
Leave breasts naturally soft to the touch
Because the gel is thicker, the implants retain their shape even if their shells are broken
Due to their strength, they are less likely to rupture.
Silicone breast implant surgery cost in India performed by Dr. Amit Gupta is safe.
How Do Silicone Gel Breast Implants Stay in Place?
As the body heals from the surgery, a scar tissue capsule forms around the implant to prevent a shift in the position of the implants.
The augmented breast is supported in a similar way as the natural breast with the same supportive muscles and ligaments.
Who is the Suitable Candidate for Breast Augmentation?
To classify an ideal candidate for breast augmentation, a plastic surgeon should meet several criteria to make the final decision. Some of the criteria are discussed underneath:
If your breasts are sagging, flattened, elongated, asymmetrical, or lacking adequate cleavage or volume
You are a non-smoker or do not consume alcohol.
You have a healthy form of mind when you decide on this surgery.
You can maintain realistic expectations about the surgery
You understand the risks as well as the rewards involved in the surgery.
You should have the ability to properly rest and recover post-surgery.
For silicone implants, you have at least an age of 22 years old as per the FDA.
How Soon Does a Patient See Results from Breast Augmentation?
Breast implants placed below the breast gland above the muscle can take over 4-6 weeks for the final position.
If the breast implants are placed below the muscle it can take 3 months post-surgery for the final results.
Frequently Asked Questions
What is a Breast Implant?
Breast implants are sac-like structures that are synthesized from special medical-grade silicone rubber. These structures are placed on the underlying areas of chest tissues. The cohesive silicone material is used nowadays for manufacturing breast implants.
Is breast implant surgery safe?
Yes, it is safe, but it depends on surgeons to follow good practices. Dr. Amit Gupta has been doing surgeries for many years, and he has always appreciated when people come with positive results. What shocks people is the celebrity plastic surgery breast implants before and after-effects.
Are Silicone Breast Implants Safe?
Various reliable studies have established that silicone implants are safe to use. The Institute of Medicine has stated that "There is no evidence that silicone implants are responsible for any major diseases of the whole body. Women are exposed to silicone constantly in their daily lives." Further details can be accessed at www.nap.edu.
Which Firms Manufacture Breast Implants?
Several companies are involved in the manufacturing of breast implants. Mostly, the implants manufactured by Mentor and Allergan are preferred. This can be attributed to a number of reasons like excellent track record and implant warranties, etc. Those implants that are manufactured by Mentor are known as MemoryGel Silicone Gel breast implants. As stated on the website of Mentor, "MemoryGel™ silicone breast implants feature a cohesive, gelatin-like silicone substance that acts as a solid rather than a liquid.
Several conditions are to be kept in mind before the surgery. Make sure that only the best implants are chosen. If a very cheap surgery is offered, then it is necessary that the specifications of the implant are clarified. Several specifications like implant label, manufacture date, bar code, etc., can be checked to ensure the quality of the implant. A card mentioning the implant volume is also given. The originality and quality of the implant can be assured.
What are the different styles of implants?
A number of implant types are available. They are classified based on the amount of forwarding projection. The different classes are low profile, moderate profile, high profile, and ultra-high profile. The moderate profile implants are chosen by most Indian women for a better match between body frame and breast projection.
What is scarless breast augmentation?
In order to perform the surgery that is free of scars, implants are endoscopically placed through an axillary incision. Healing takes place very quickly in this process. The scars are hidden within the axillary crease, making it almost invisible. For this reason, the procedure is called scarless breast augmentation.
Are there any non-surgical ways of breast augmentation?
The only non-surgical method of breast augmentation is the use of padded bras. If the patient does not prefer the use of implants, then she can resort to fat injection. The common sources of fat are the buttocks, tummy, and thighs. After a sufficient amount of fat is taken, they are carefully injected into the breast. The amount of fat that is injected varies with the curvature of the breasts. A considerable increase in breast size can be achieved. The results, however, are not of a permanent nature. It is observed that almost 30% to 50% of the fat is absorbed. Due to this absorption, some irregularities in the breast are also observed. Due to the above reasons, employing silicone implants is the only reliable option.
How long should I want to resume exercise and other strenuous activities after the implant surgery?
Generally, almost all the women after the surgery are able to perform non-stressful work. The healing rate differs from individual to individual. It takes almost 6 weeks for complete recovery. Moderate exercises can be started after a week of surgery. In contrast, strenuous activities like swimming, resistance training, etc., should be undertaken. The patient is also advised not to lift the arms above the head for the reason that it can cause tension in the breast. This guideline is to be followed for about 3 weeks after the surgery. For increasing the blood circulation rate, walking is normally recommended. For shielding the breasts from external forces, it is necessary to use customized pressure garments like sports bras for at least 6 weeks.
What is augmentation mastopexy or breast lift with silicone implant?
The breast lift procedure is an appropriate remedy for those who have sagging breasts or insufficient breast tissues. Through this procedure, a good breast shape can be attained. If adequate breast tissue is obtained, then it is possible to perform a successful breast lift just by breast tissue re-arrangement. This eradicates the requirement of implants.
What is capsular contracture?
The body reacts to foreign substances in many ways. In our context, the body reacts by forming a fibrotic cover. Usually, this is called a capsule. The capsule unnecessarily presses the implants, thereby deforming them. This condition is known as capsular contracture. For decreasing the onset of such a condition, it is very much essential to regularly perform various massage exercises. If this is not practiced, then breast surgery in Delhi may be necessary to remove this chunk of tissue. An abnormal hardening of the implant can be experienced by the patient. In such a condition, it is necessary for the patient to consult with the doctor as soon as possible.
How fast will I receive results from the surgery?
In breast reduction and implant surgery, it depends on how religiously one follows the suggestion and tips given by Dr. Amit Gupta. There had been several cases where people had recovered within a few weeks.
Why is Dr. Amit Gupta famous for performing such surgeries?
Every surgeon's art is to be extra safe while doing the surgeries and following the best practices that don't harm an individual in the future. Keeping all this in consideration, Dr. Amit Gupta does the surgeries entirely by applying his experience.
What things should one do for faster recovery?
Breast implant surgery recovery can be speeded up by following these ways:
Wear loose clothes: After the surgery, there is a recovery period, and avoid tight clothes can help in faster recovery. Loose clothes also make a person feel comfortable.
Get a proper diet: The building blocks of skin boost when an individual consumes a good diet. The lifestyle has to get a chance, and recovery will happen at a faster pace.
Regular massage: If the doctors suggest some massage, then one can do them for faster recovery. The massages help in better flow of blood and removing all the blockages.
Patience: It takes at least two weeks for the body to come back to its normal state. Waiting and supplying all the essential supplements along with proper rest is necessary.
Regular check-ups: Reviewing the wound's current status helps make the right decision for faster results. After the surgery, an individual can get the diagnosis and tests done within a few weeks.
Breast enlargement is when the surgeons enhance the breast's shape and size with a sack of gel. There are several precautions that surgeons suggest that one should take after the surgery. Dr. Amit Gupta is an experienced plastic surgeon and helps a person feel calm and comfortable during the surgery. There are some risks involved with the surgery, and to mitigate those risks, one can follow the plan of regular diagnosis and tests to get the current status of the wound.
How long is breast implant surgery?
Some symptoms are common, and almost most people face them. The duration for which the surgery lasts is 60 – 90 minutes, and it varies according to body type. The procedure is not a permanent solution, and one can come across the need again within a few years.
Schedule A Consultation
Not sure if you are eligible for the procedure or if you still have questions regarding breast augmentation or any other procedure including hair transplant, Gynecomastia Treatment, Laser Resurfacing, Abdominoplasty, Liposuction, Cheek Augmentation, Facelift, etc. that you need to be answered, feel free to contact Dr. Amit Gupta and set up an appointment for a deep consultation for further in-depth about how breast augmentation can benefit you.
Videos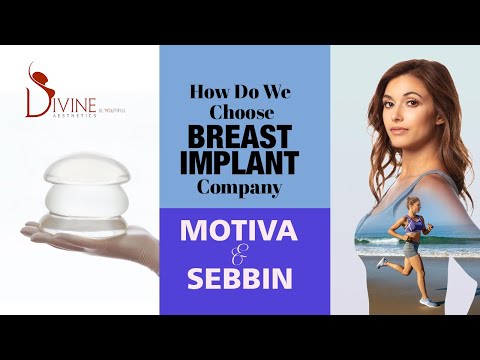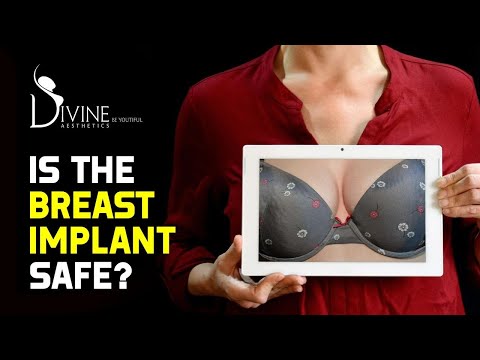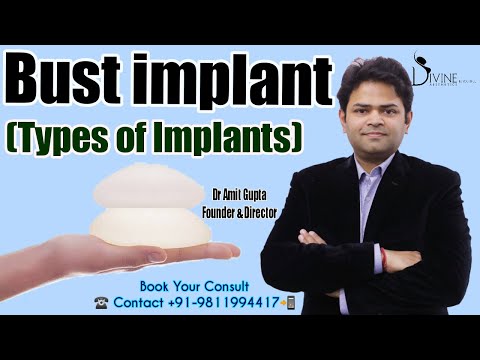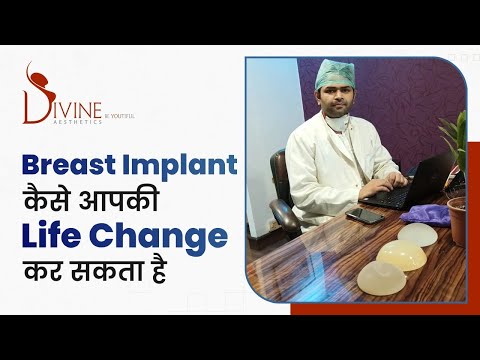 Why choose Divine
Newest Technology
Best Results at Optimum Price
Patient Safety is our Priority
Team of the Internationally Trained Plastic Surgeons
Personalized Post Surgery Follow up

Testimonials
I'm super amazed by your talent! My busts after the bust procedure which you perfectly performed look stunning. Your consultation was an eye-opener, along with your patience, with such calmness you kept answering all my questions and concerns. That is what helped me understand everything about the pre and post procedure process. The post-procedure phase was extremely satisfying especially considering this was my first surgery of any kind! Thank you so much Dr. Amit Gupta!
Priya.H.
It was a really amazing experience. Dr. Amit Gupta is a very helpful and great person. All staff members were outstanding and made me felt very relaxed at all whiles. I'll recommend to everyone for breast reduction surgery. Thanks, Dr. AMit Gupta team. I love you Dr. Amit and May God bless you for your future.
Tannu Shukla
Dr. Amit Gupta and his staff made me feel comfortable and safe before, during and after the bust procedure. I've no doubt that Dr. Amit Gupta and Divine Cosmetic Surgery is the best at giving you dreamy busts and would recommend everyone to consult him for all procedures.
Gunpreet.B.
Hey! I am Neha. Bestttt experience of my life! The best doctor I could have found! He helped every step of the way! He was so professional, welcoming and I always felt more than comfortable in his office! His staff was so accommodating and all my questions got answered immediately! My breast looks and feels natural!! I had the surgery on a Wednesday and went back to work the following Monday. I absolutely love my breast. I have so much confidence now! I am completely happy with Dr. AMIT And his staff and would highly recommend you go with him! Love my new body!! Thank you once again, Dr. Amit!
Ameh Mittal
My journery with Dr. Amit Gupta and her clinic was amazing and throughly professional. Any surgery can be nerve recking, but Dr. Gupta went above and beyond my expectations to explain the procedure in unimaginable details. He was compassionate and understood my needs perfectly. And, now I feel more confident then ever before. I am grateful that he was my surgeon and did an absolutely fantastic bust procedure. Thank you so much Dr. Gupta and the entire Divine Cosmetic Surgery staff.
Heena.M.