FUE – Follicular Unit Extraction
Follicular Unit Extraction
Follicular unit extraction (FUE) Hair Transplant is a popular procedure for hair transplant in India. This technique involves individual extraction of follicular units or grafts rather than using the entire strip. This method is useful for patients who keep short hair and not want the scar to show on the head.
The process involves individual extraction of hair grafts from the donor area using intricately fine instruments and punches. This technique does not leave any scar in the donor area but only some small dots at the back. The disadvantage is the need to shave the entire head while carrying out this procedure.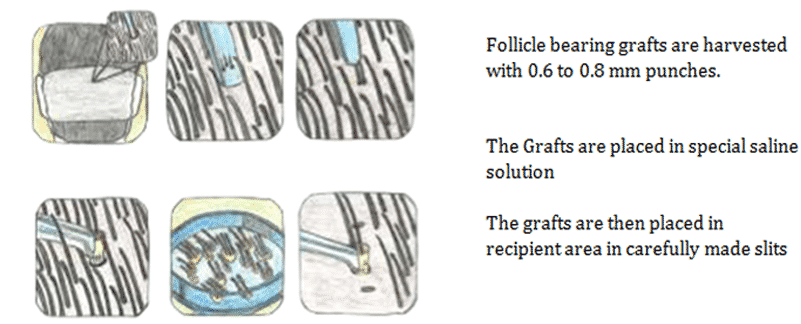 Follicular unit extraction (FUE) is becoming more popular over time. A large number of patients have been treated by Dr Amit Gupta for the management of hair loss. Some major reasons why people opt for our esteemed surgeon are-
Absence of cut and stitches within a short span of time.
Our surgeon is a highly qualified plastic surgeon who is a dermatologist and has learnt to carry out a vast majority of such treatments. He also trains many doctors.
Guarantee of improved healing that gives lesser pain, while in recovery mode.
However, Dr Amit Gupta is gaining ground in terms of the number of cases he has handled and the FUT technique that he uses is one of the best. There are many other intricate details that need to be discussed to understand the process of hair transplant from the point of view of the patient, including deciding on the technique.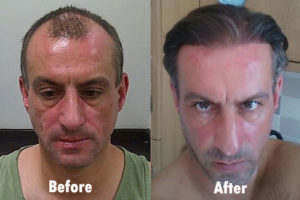 Modifications of the FUE process include
Manual process using hand punches where the conventional technique includes using a manual pencil-type punch. This is a slower technique though there is precise control of the depth of the punch made. This manual method is slowly being discarded by most.
Another manual process using an electric drill is also a preferred technique at Divine Cosmetic Surgery. There comes an authentic use of electric drills along with disposable punches of 0.6-1.2mm used along with fast and inexperienced hands with a lot of precision. We at Divine Cosmetic Surgery harvest 1400-1600 grafts per hour with this technique.
DHI type process is very similar to extraction in concern with the above-mentioned techniques. We use implanters which are similar to Choi implanters to implant the grafts. We believe that this technique cannot yield high density and is achieved without implanters and hence we have discarded the use of this technique.
Neo graft (SAFER) is a French-based machine which is very expensive and in our opinion does not carry the cost-benefit ratio. The punches that are used are beneficial to achieve larger suction pressure. If some fine punches are used then suction simply does not work, thus making the process prone to more scarring. Further, the collection of the grafts in a canister makes the grafts more exposed to drying up. Sometimes grafts get lodged in the suction itself that causes damage. It is good for those clinics that primarily hire technicians.
ARTAS is a state of the art equipment that is a purely robotic device which is highly expensive. This process is unlikely to make an entry to India soon.
Advantages
Strips are not removed and this process leaves no scar.
More comfortable in the initial post-op period.
This method is very useful for small sessions, touch up procedures, eyebrow and hairline procedures.
Disadvantages
Lesser number of grafts are able to be done in one session and a maximum of 1400-1600 grafts (the equivalent of 4000 follicles) can be done. If there be more requirement, then the next session can be performed only after 3 months.
There is about 10 per cent wastage of the grafts as this is a relatively blind procedure of extraction.
The hair per graft yield is less than in the strip procedure and that is because of the transaction of some roots in the FUE hair transplant procedure.
Summary
FUE is an excellent technique, however the doctor must take care of the shortcomings. Patients must have faith and assure themselves that the doctor is trained to carry out the procedure and that the tools and equipments used are safe and effective. FUE is not indicated in very curly and thin forms of hair. However, it is an excellent idea to combine FUE with FUT in redo cases and in mega sessions.
Videos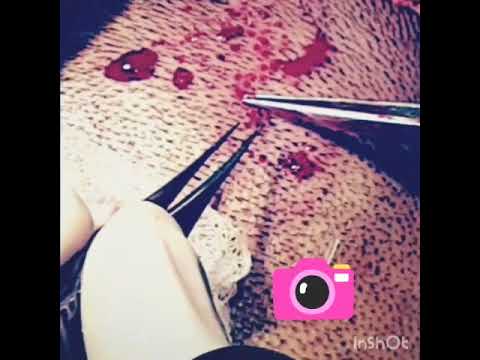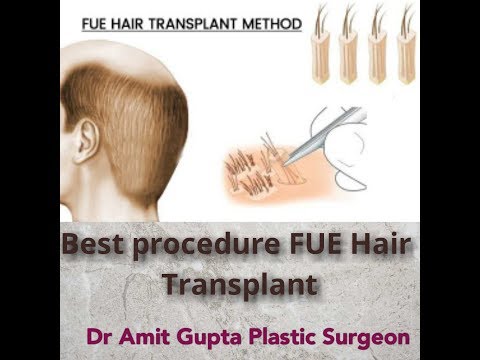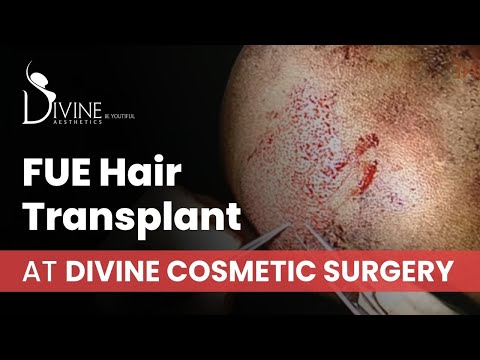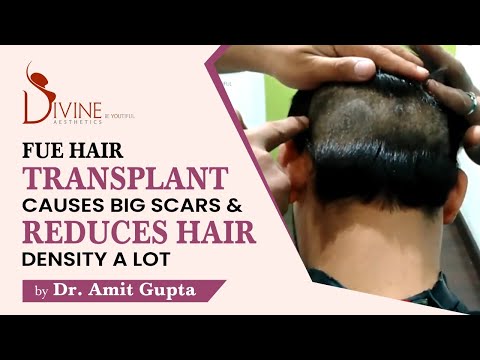 Why choose Divine
Newest Technology
Best Results at Optimum Price
Patient Safety is our Priority

Team of the Internationally Trained Plastic Surgeons

Personalized Post Surgery Follow up
Before & After Gallery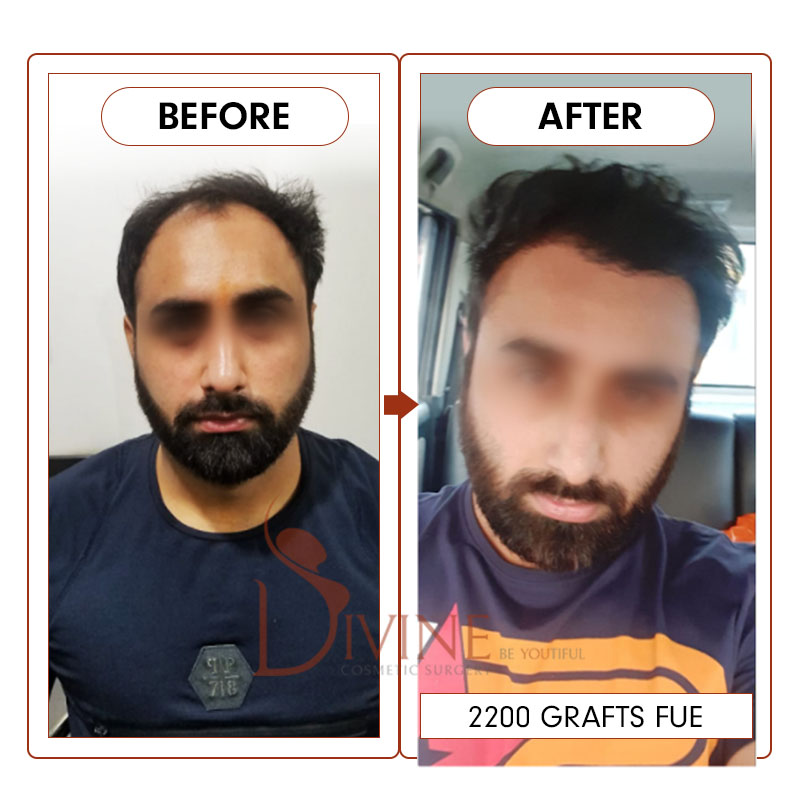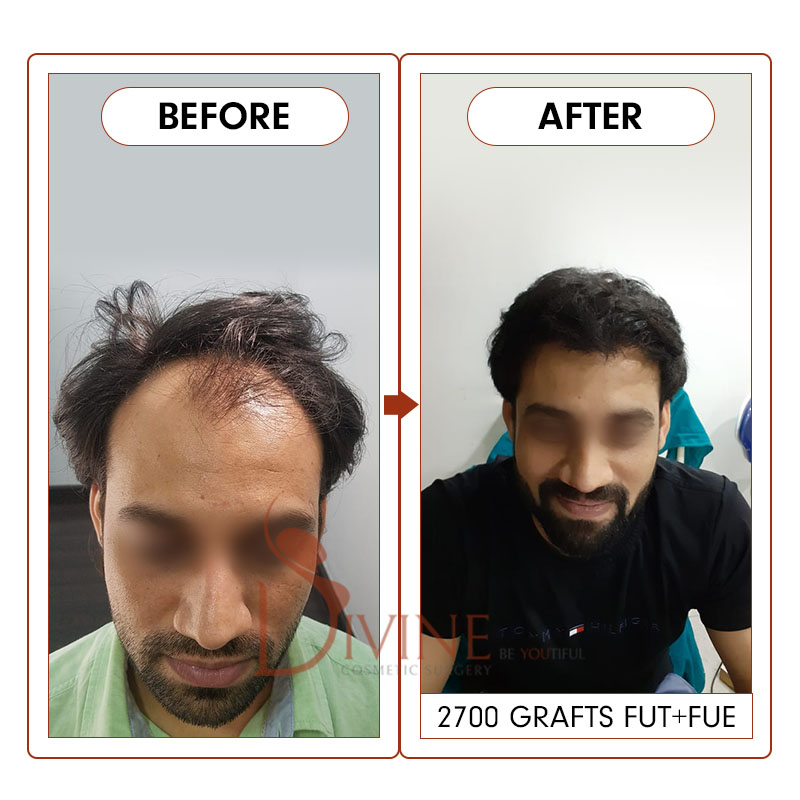 Testimonials
I was going through through hair loss and was getting very much concerned with this problem, then my friend told me about hair transplant surgery by divine cosmetic. I am glad that I consulted him and got the surgery done. Will recommend divine cosmetics to everyone.
Anupama Jagannath
I appreciate Dr. Gupta's amazing work. At least I am his 100%satisfied Client. I can't be satisfied so easily and have a problem of judging everything minutely but at this stage, I was in need of expert hair transplant surgeon and that is at the stage when I was having very little hair left to be used for transplant but Dr. Gupta's amazing calculation and expertise could make it possible. Post-transplant I am more comfortable and confident and surprised to see the way he planned everything. I once again thank Dr. Gupta.
Harinder Puri
After getting frustrated from hair fall, I was looking for the best hair transplant Doctor and was worried as I know that some people face many problems after doing hair transplants. But thanks to Dr. Amit Gupta for hair transplant work done in the best way, I waited for 6 months to see if I face any problem after doing a hair transplant but not any problem I faced thanks to the best service and work by Dr. Amit.
Saurabh Sood
Divine Cosmetic Surgery is the best clinic for cosmetic surgeries in India. Anyone looking for the best clinics for Hair transplant in India, they should definitely step ahead with Divine Cosmetic Surgery.
Shubham Singhal
Best Hair transplant clinic in India. Dr. Amit Gupta is very skillful and experienced. Divine cosmetic surgery is the perfect place for Cosmetic Surgery procedures in India.
Divesh Gupta
Their hair transplant procedures are really effective and within budget also. Within 3 months you will start seeing results.
Mr. Sanjay Sanwal
Dr. Amit Gupta is truly one of the best hair specialists in the industry. His passion comes through with his process and he is always up for a challenge. if you want to work with one of the best, I recommend him. Furthermore, He is innovating the practice and refining new methods to improve the hair restoration & transplant process. He is a master at his craft and is passionate about changing lives. With so many options in the market, you can rest assured that you are in highly competent hands with this expert. You have been such a great doctor. I wish others can experience your care and expertise as a doctor.
Mr.Gaurav
Dr Gupta and his team is brilliant. The whole process was made clear to me before i travelled to his clinic from London to newdelhi. The after care service provided to me was highly professional & throughout my journey of hair transplant i was given the full care. 100 % recommend him should you want a 100% result . Thank you once again to Dr Gupta and Divine cosmetic surgery team .
Mr.Prab U.K.
I was fed up baldness in such a young age. Getting bald from front side. I got my hair transplant done by Dr. Amit and had a great experience . i went through internet many times but I did not find anyone as pleasing and promising as Dr. Amit he answered all my question genuinely. Thank you doctor for changing my look. I would really recommend Dr. Amit Gupta to everyone .
Mr. Rajat Gupta