FUE – Follicular Unit Extraction
Follicular unit extraction – FUE Hair Transplant is a popular procedure for hair transplant in India. This technique involves individual extraction of follicular units or grafts rather than using the entire strip. This method is useful for patients who keep short hair and do not want the scar to show on the head.
The process involves individual extraction of hair grafts from the donor area using intricately fine instruments and punches. This technique does not leave any scar in the donor area but only some small dots at the back. The disadvantage is the need to shave the entire head while carrying out this procedure.
Standard follicular unit extraction hair transplant techniques include the expulsion of "follicular units" straightforwardly from the scalp. These are characteristic groupings of one to four hair strands. Every extraction proceeds as a microsurgical punch which leaves a minuscule round injury. These injuries mend within half a month. More individuals are beginning to incline toward FUE systems since they won't leave a straight scar.
Numerous patients need a bigger number of unions to accomplish their optimal results. In any case, the most extreme number of follicles that can be achieved from the head is around 7,000. In FUE, unit extraction isn't confined to the head. Follicles can be collected from:
facial areas
chest
back
arms
legs
abdomen
Extractions from these territories can incredibly grow the number of benefactor follicles by making supplies in the scope of several thousand.
Follicular unit extraction (FUE) treatment is becoming more popular over time. A large number of patients have been treated by Dr. Amit Gupta for the management of hair loss. Some major reasons why people opt for our esteemed surgeon are-
Absence of cuts and stitches within a short span of time.
Our surgeon is a highly qualified plastic surgeon who is a dermatologist and has learned to carry out a vast majority of such treatments. He also trains many doctors.
Guarantee of improved healing that gives lesser pain, while in recovery mode.
However, Dr Amit Gupta is gaining ground in terms of the number of cases he has handled and the FUT technique that he uses is one of the best. There are many other intricate details that need to be discussed to understand the process of hair transplant in India from the point of view of the patient, including deciding on the technique.
Patients who have gone through Advanced Follicular Unit Extraction (FUE) techniques from Dr. Amit Gupta have received the benefits of:
more prominent inclusion through expanded donor pools
phenomenal recuperating results on body donor districts
These medical procedures can be utilized for gentle to direct going bald. In any case, much more in this way, they can likewise be performed on cases that were recently thought to be unthinkable:
Serious baldness
Donor exhausted hair fix cases (because of numerous past methodology)
Notwithstanding the tools and methods, Dr. Amit Gupta has the correct ability and expertise for making itemized and characteristic looking results.
Concerns That Can be Addressed by Follicular Unit Transplantation

Diminishing Hair
Subsiding Hairline
Bare Spots
Modifications of the FUE process include
Manual process using hand punches where the conventional technique includes using a manual pencil-type punch. This is a slower technique though there is precise control of the depth of the punch made. This manual method is slowly being discarded by most.
Another manual process using an electric drill is also a preferred technique at Divine Cosmetic Surgery. There comes an authentic use of electric drills along with disposable punches of 0.6-1.2mm used along with fast and inexperienced hands with a lot of precision. We at Divine Cosmetic Surgery harvest 1400-1600 grafts per hour with this technique.
DHI type process is very similar to extraction in concern with the above-mentioned techniques. We use implanters which are similar to Choi implanters to implant the grafts. We believe that this technique cannot yield high density and is achieved without implanters and hence we have discarded the use of this technique.
Neo graft (SAFER) is a French-based machine which is very expensive and, in our opinion, does not carry the cost-benefit ratio. The punches that are used are beneficial to achieve larger suction pressure. If some fine punches are used then suction simply does not work, thus making the process prone to more scarring. Further, the collection of the grafts in a canister makes the grafts more exposed to drying up. Sometimes grafts get lodged in the suction itself that causes damage. It is good for those clinics that primarily hire technicians.
Significant Points of Follicular Unit Extraction Procedure:
The initial step of 'FUE' methodology is to demark the site, to be utilized for giver site and beneficiary site.
If it's assessed, that the giver site won't yield sufficient unions for the beneficiary zone, at that point hair joins from different pieces of the body is thought of. The other benefactor site in our body can be 'stubbles, chest hairs, hairs from our appendages'.
To shape the hair unites, hair follicles are separated with extraordinary exactness from the benefactor site. The method is innovatively exceptional as it extricates individual hair for each joint.
Each join will have more than 1 hair strand and most extreme 3 to 5 hair strands.
The methodology depends on brisk turnaround; in this manner, all hair follicles extricated from the giver site, is promptly embedded or relocated in the beneficiary site.
Follicular Unit Extraction is negligibly intrusive, high achievement rate, zero scars, and insignificant chance to recuperate. Subsequently, in 48 hours you can return to your typical way of life and schedule. Be that as it may, it's constantly encouraged to go for specialists!
Dr. Amit Gupta can give you better looks, sure character and charm with torment and stitches.
Procedure of Follicular Unit Extraction (FUE)
Follicular unit extraction, or FUE, is a technique utilized for hair transfers to give patients with going bald or diminishing manes a normally thicker appearance to hair. Dissimilar to more obtrusive strategies like follicular unit transplantation, or FUT, this technique doesn't need the evacuation of a benefactor piece of scalp to separate individual follicles.
The FUE procedure is performed physically, from extraction to implantation, by a talented hair relocate specialist. More up to date strategies, for example, Neograft or the ARTAS system automizes portions of the FUE system for faster medicines and less blunder.
Before the analysis of the follicles starts, the benefactor segment of the scalp will initially be shaved to give the specialist better representation so as not to over-reap regions. The giver zone will at that point be purified and anesthetized with a neighborhood desensitizing specialist. During the technique, one of two extraction strategies will be utilized: sharp or obtuse analysis.
The sharp punch analyzation method restricts the profundity of the punch addition to evade follicle crosscut and gives a more predictable unit. The unpolished punch analysis strategy utilizes a dull tip that is more averse to cut across the follicles and the tip directs the follicles into the lumen of the punch.
This considers a more profound degree of analysis, subsequently diminishing control and the power required for unit extraction. Dr. Amit Gupta will choose what method is best for your individual requirements.
During the strategy, 2,400-5,000 unions will be gathered to a specific territory on the scalp. If hairs are relocated to the eyebrows, normally just 150-200 unions are required. Dr. Amit Gupta will try not to over-gather benefactor territories so as not to make the body experience telogen emanation, a reversible type of brief going bald brought about by physical or passionate pressure.
Follicular unit extraction tries to turn around going bald by diminishing hair, bare spots and retreating hairlines. Hair Loss brought about by medicine, stress or clinical treatment can't be tended to by strip collecting.
ARTAS is a state-of-the-art equipment that is a purely robotic device which is highly expensive. This process is unlikely to make an entry to India soon.
Advantages
Strips are not removed and this process leaves no scar.
More comfortable in the initial post-op period.
This method is very useful for small sessions, touch up procedures, eyebrow and hairline procedures.
Disadvantages
Lesser number of grafts are able to be done in one session and a maximum of 1400-1600 grafts (the equivalent of 4000 follicles) can be done. If there be more requirement, then the next session can be performed only after 3 months.
There is about 10 percent wastage of the grafts as this is a relatively blind procedure of extraction.
The hair per graft yield is less than in the strip procedure and that is because of the transaction of some roots in the FUE hair transplant procedure.
How Long This Procedure Takes?
A typical FUE method requires around eight hours. Following ten months there is a 90% lasting "take-up" (10% of the follicles are reliably in a specific "resting" stage like the seedlings in a nursery, some won't 'make it').
Does the Procedure Harm?
Patients who have encountered the system tend to depict it as uneven as opposed to anguishing; anyway, the time frame it takes suggests will cause you to feel high exhaustion.
If you are experiencing balding and need a perpetual arrangement of this difficulty at that point simply contact Dr. Amit Gupta. He will use the latest advancements to conquer the issues of going bald. These Technologies give results which can fulfill individuals who are experiencing any sort of hair sparseness.
Is follicular unit transplantation permanent?
A Follicular Unit Transplantation (FUT) utilizes little penetrates to relocate follicles from everywhere your head to territories where your hair is diminishing or uncovered. The two sorts of hair transplantation methods are viewed as perpetual.
What is the achievement pace of FUE hair relocation?
FUE hair relocation keeps up a lot higher achievement rates no matter how you look at it than different strategies. However, most respectable specialists report FUE hair reclamation achievement paces of over 90%, making it perhaps the best and promising choices for Las Vegas patients confronting diminishing hair or balding.
What number of hairs does a follicular unit have?
A follicular unit (FU) is a normally happening heap of hairs. This pack contains somewhere in the range of 1 to 4 hairs.
Can lost hair be regrown?
As we age, a few follicles quit creating hair. This is alluded to as genetic going bald, design going bald, or androgenetic alopecia. This kind of going bald is normally perpetual, which implies that the hair won't develop back. The actual follicle wilts up and is unequipped for regrowing hair.
Does FUE relocate look regular?
At the point when performed well on proper applicants, FUE methodology looks exceptionally normal. The relocated follicles ought to be perpetual. Notwithstanding, you will in all likelihood keep on having probably some balding. Typically, optional systems are to address this proceeded with going bald.
Does the FUE contributor region develop back?
Follicle Unit Excision or FUE, medical procedure singles out hair follicles from the giver zone to play out the transfer from the rear of your head. While proceeding with a FUE relocate the new hair on your head normally begins developing back in around 3 months.
How much does follicular unit extraction cost in India?
A hair transplant in India varies, depending on the extent of hair loss and the type of procedure you choose for transplantation. Also, it depends on the quality of the clinic and its team you have chosen to get the treatment.
Why Choose Dr. Amit Gupta for FUE?
The hair transplant in India methodology at his clinic is performed by and under the oversight of Dr. Amit Gupta. He has devoted their training solely to hair rebuilding. He is exceptionally talented in the reliable cycle of normal join position, where a patient's hairline is reproduced with regards to their unique hair development example to give them a characteristic looking outcome.
Advantages of Dr. Amit Gupta FUE Hair Transplant Procedure
No lines; donor zone shows up for the most part unaltered in no time
Common looking and lasting outcomes
Best in class insignificantly obtrusive strategy
Basic outpatient method
Quick recuperation; numerous patients get back to work the following day.
How Follicular Unit Transplantation (FUT) Performed at Dr. Amit Gupta Clinic?
Utilizing a small one-millimeter in distance across (or less) instrument, the doctor will eliminate individual follicular units from the patient's scalp.
The tool makes a small roundabout cut around the follicular unit to confine the join. The unit is then extricated straightforwardly from the scalp utilizing a tweezers-like instrument, and afterward ready for situation by Dr. Amit Gupta and his team.
Working with powerful sound system magnifying instruments, these uncommonly prepared experts separate, get ready and guarantee that the follicular unions stay in ideal condition.
Follicular units are orchestrated into bunches relying upon the quantity of hairs contained inside every follicle (1-4 hairs are generally found inside every follicle).
The arrangement of these follicular units is the thing that makes way for common looking outcomes and creative contrast.
FUE fuses the most recent, insignificantly intrusive innovation and progressed uniting procedures. Dr. Amit Gupta can assist you with figuring out which innovation or procedure is best for you.
Additional Information About the Follicular Unit Transplantation (FUT) Procedure at Dr. Amit Gupta
Setting up the Donor Area: In the first place, we distinguish the beneficiary territories and work to customize an arrangement to assist you with accomplishing the most regular looking hairline conceivable. Then, we trim the hair in your giver zone to encourage the ID and expulsion of solid, sound benefactor hairs.
Eliminating and Preparing the Hair Follicles: When the giver territory is readied, we eliminate individual follicular units from your scalp by making a small round entry point around them to confine the unit. At that point we remove the unit from the scalp utilizing a tweezers-like instrument.
Working with powerful sound system magnifying instruments, our prepared professionals look at the follicular units and set them up for position. Follicular unit joins are organized into bunches relying upon the quantity of hairs in every follicle (1-4 hairs are normally found inside each follicular unit). In view of your particular balding example, we map out the ideal arrangement of each follicular unit bunch to accomplish the most common looking results.
Putting the Follicular Units: At the point when the follicular unions are prepared, we make little cuts in your beneficiary region that match your characteristic hair development design. The follicular unions are then deliberately positioned individually, as indicated by the quantity of hairs inside every follicle, to amplify the effortlessness, thickness and inclusion of the diminishing territories. This is the place where the experience and creativity of Dr. Amit Gupta is basic.
FUE Healing and Hair Growth: The minuscule entry points abandoned after the follicular units are extricated will mend totally in a couple of days. A quarter of a year after the strategy, you should start to see new hair development. Following a half year, you should see huge regrowth, so, all things considered your local and relocated hair will keep on developing normally.
Are there any dangers or side effects?
You will not experience any scars from a FUE hair relocate other than little white dabs where follicles were taken out. These may blur over the long haul.
See Dr. Amit Gupta if you notice any of the accompanying side effects listed underneath:
seepage or hull where the medical procedure was finished
torment or expanding around the medical procedure site
follicle expanding (folliculitis)
seeping from the medical procedure site
deadness or shivering close to the medical procedure site
relocated hair that doesn't resemble the hair around it
going bald or diminishing proceeds even after the transfer
What's in store after a FUE hair relocate
Recuperation from FUE is brisk. You may make them swell or distress for around 3 days.
Here are some aftercare directions Dr. Amit Gupta may give you:
Try not to wash your hair or shower for at least 3 days.
Utilize delicate, unscented shampoos for half a month once you begin washing your hair.
Two or three vacation days work to help accelerate mending.
Try not to look over or brush your new hair for at least 3 weeks.
Try not to wear caps, beanies, or other attire that passes you by until Dr. Amit Gupta says it's OK.
Try not to do any arduous actual work for at any rate seven days.
A few hairs may drop out during the recuperating interaction. This is ordinary. You'll presumably begin to see a distinction following 3 to 4 months.
Contingent upon the strength of your relocated hair, your hair may not develop back as thick true to form.
Summary
FUE is an excellent technique, however the doctor must take care of the shortcomings. Patients must have faith and assure themselves that the hair transplant surgeon in Delhi is trained to carry out the procedure and that the tools and equipments used are safe and effective. FUE is not indicated in very curly and thin forms of hair. However, it is an excellent idea to combine FUE with FUT in redo cases and in mega sessions.
Videos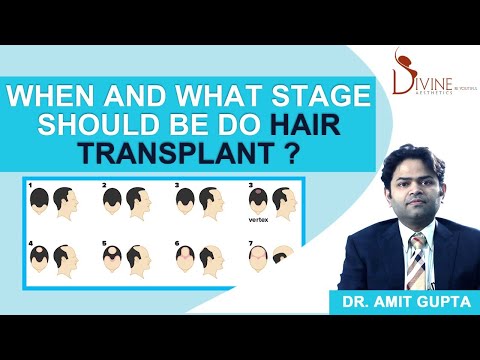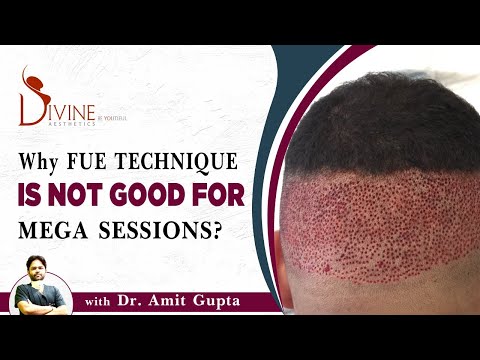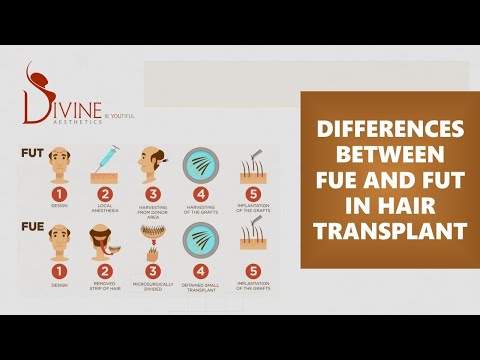 Why choose Divine
Newest Technology
Best Results at Optimum Price
Patient Safety is our Priority
Team of the Internationally Trained Plastic Surgeons
Personalized Post Surgery Follow up

Testimonials
I was going through through hair loss and was getting very much concerned with this problem, then my friend told me about hair transplant surgery by divine cosmetic. I am glad that I consulted him and got the surgery done. Will recommend divine cosmetics to everyone.
Anupama Jagannath
I appreciate Dr. Gupta's amazing work. At least I am his 100%satisfied Client. I can't be satisfied so easily and have a problem of judging everything minutely but at this stage, I was in need of expert hair transplant surgeon and that is at the stage when I was having very little hair left to be used for transplant but Dr. Gupta's amazing calculation and expertise could make it possible. Post-transplant I am more comfortable and confident and surprised to see the way he planned everything. I once again thank Dr. Gupta.
Harinder Puri
After getting frustrated from hair fall, I was looking for the best hair transplant Doctor and was worried as I know that some people face many problems after doing hair transplants. But thanks to Dr. Amit Gupta for hair transplant work done in the best way, I waited for 6 months to see if I face any problem after doing a hair transplant but not any problem I faced thanks to the best service and work by Dr. Amit.
Saurabh Sood
Divine Cosmetic Surgery is the best clinic for cosmetic surgeries in India. Anyone looking for the best clinics for Hair transplant in India, they should definitely step ahead with Divine Cosmetic Surgery.
Shubham Singhal
Best Hair transplant clinic in India. Dr. Amit Gupta is very skillful and experienced. Divine cosmetic surgery is the perfect place for Cosmetic Surgery procedures in India.
Divesh Gupta
Their hair transplant procedures are really effective and within budget also. Within 3 months you will start seeing results.
Mr. Sanjay Sanwal
Dr. Amit Gupta is truly one of the best hair specialists in the industry. His passion comes through with his process and he is always up for a challenge. if you want to work with one of the best, I recommend him. Furthermore, He is innovating the practice and refining new methods to improve the hair restoration & transplant process. He is a master at his craft and is passionate about changing lives. With so many options in the market, you can rest assured that you are in highly competent hands with this expert. You have been such a great doctor. I wish others can experience your care and expertise as a doctor.
Mr.Gaurav
Dr Gupta and his team is brilliant. The whole process was made clear to me before i travelled to his clinic from London to newdelhi. The after care service provided to me was highly professional & throughout my journey of hair transplant i was given the full care. 100 % recommend him should you want a 100% result . Thank you once again to Dr Gupta and Divine cosmetic surgery team .
Mr.Prab U.K.
I was fed up baldness in such a young age. Getting bald from front side. I got my hair transplant done by Dr. Amit and had a great experience . i went through internet many times but I did not find anyone as pleasing and promising as Dr. Amit he answered all my question genuinely. Thank you doctor for changing my look. I would really recommend Dr. Amit Gupta to everyone .
Mr. Rajat Gupta