Chin Implant Surgery In Delhi , Gurgaon (India) : Cost & Procedure
About Chin Implant Surgery
Like all other facial features, the chin also comes in different shapes and sizes. A well-defined chin can maintain a perfect balance between cheeks, neck, and nose. On the other hand, a thin and weak chin is unable to provide the required structure due to which a visual distinction between neck and face becomes extremely difficult. A small chin also makes the nose appear larger.
If your weak chin bothers you, then there are several options available, which can help to strengthen the chin and bring a more aesthetically pleasing balance to the facial features. Chin implants are one of the most widely used methods that help people to improve the appearance of their chin.
" Chin implants are the best way if you are looking for long-lasting results"
Chin implants are very popular among patients who want to reshape and rebalance their profile.
Chin implants are permanent. They are designed in such a way that they are not broken down or flushed from the body.
Besides chin augmentation, chin implant surgery can also be coupled with rhinoplasty to provide a more aesthetic appearance to people. They can also be paired with cheek and jaw implants. Therefore, we can say that chin implants are good team players.
Chin implants are made of safe materials; thus, they are a safe and effective way to achieve the look you want.
Chin implant is a surgical procedure, which involves making an incision under the chin.
As compared to other facial surgeries, chin implants are safe and carry minimum risks.
Highly acclaimed Indian doctor, Dr. Amit Gupta is the best chin implant doctor if you want a chin implant surgery to improve your facial appearance.
What is a chin implant?
Also known as genioplasty, chin implants are one of the most popular ways for chin augmentation. An anatomically shaped implant made from silicone or other bio compatible solid is placed around your chin bone through a small incision made either inside the mouth or under the chin. The results of a chin implant are permanent and you will get an aesthetically pleasing face for life. However, if you want the implant to be removed, it can be performed too via surgery.
What are chin implants made of?
Several materials are used to make chin implants. Surgeons these days prefer to use silicone implants as they are easy to use and bio compatible. Also in silicone implants, there are fewer chances of getting an infection and they can be removed easily in the future.
Chin implants are made of the following materials:
Silicone: It is one of the most widely used materials to make chin implants. It is flexible, soft, and smooth and also comes in various shapes and sizes. The riskiest part with silicone implants is that they do not fit into the surrounding tissue, therefore your surgeon has to be very skilled while making the pocket. They can be removed easily in the future too.
Polyethylene: These are hard, flexible, and porous implants, and similar to silicone implants, they also come in different sizes and shapes. Unlike silicone implants, they merge into the surrounding tissue which makes sure that they stay in place. However, they have holes that can also lead to infection, and above all, they are difficult to remove in the future.
Polytetrafluoroethylene: It is both soft and strong at the same time. It is held with the jawbone with the help of screws and since this material is porous, the bone and the tissue that grows through it stay in place. It does not harm or cause injury to patients and it is biocompatible too. It is a great solution for people who have complicated chins.
Acellular Dermal Matrix: It is cultured from the tissues of people who are not alive anymore. The technicians remove their epidermis and treat the dermal layer with reagents and antibiotics. However, it has a major disadvantage in that it has chances of reabsorption but it is very good for soft tissue augmentation.
Who is a good candidate for a chin implant?
You become a good candidate for a chin implant if:
You have a weak chin and jaw. Chin implants can strengthen it.
You want to revitalize your entire face due to general face aging.
You have a large nose, but a small chin. Chin augmentation can make your nose appear smaller and give people an ideal look.
Men and women can both undergo chin implants, but they should have well-functioning teeth and jaw.
You have a strong immune system to find the mild infection that can occur after performing the chin implant surgery.
If you are suffering from birth defects or any other facial deformity; it can help you to restore your natural look.
Major benefits of chin implants
The key benefits of chin implants are as follows:
It gives immediate improvement to the facial structure. You do not have to wait long to see the results.
As compared to other surgeries, there is no downtime in it.
It is a safe and effective procedure for people looking for ways to improve their facial appearance. The risk of infection or any other complication in this procedure is minimal.
The procedure helps to strengthen the weak chin.
Chin implants bring balance to the nose and chin
It also helps to minimize the appearance of a double chin.
Dr. Amit Gupta discusses in detail the concerns and the desired goals of the patient before recommending chin implants to them. Chin implants are one of the most trusted ways to achieve cosmetic goals as by improving the appearance of the chin, all other features of the face automatically fall into place.
What can chin implants do?
It can give you a better-defined chin and jaw.
It can dramatically bring out your skin.
It can give you a symmetrical and pleasing face
What chin implant cannot do?
Chin implants cannot make you look a completely different person
It cannot create a new jawline
It cannot give you a new chin
Common myths about chin implant
Chin implants are unhealthy and hazardous: It is not true at all since the implants are made of biocompatible material and are completely safe inside a person's body. They stay at the place for a lifetime and do not cause any harm.
Recovery takes a lot of time: It is also a myth as chin augmentation surgery has the shortest recovery time as compared to other facial surgeries. Patents can experience slight swelling and discomfort after the surgery and get back to their work in 7 days.
It is a risky surgery: The surgery has very few complications, all thanks to modern technology and advancement in medical science. If you choose a reputable and renowned cosmetic surgeon, there are very few chances of risk.
They are difficult to hide: A common misconception about chin implants is that it is too difficult to hide. However, if you get the surgery done by an experienced surgeon, you will get a natural-looking augmented chin.
Chin Implants for men
Besides female chin implants, this surgery is for men too who wish to get attractive facial features. If you feel that your jawline is making you look less manly and you also think that there exists an imbalance in your facial features, then a chin implant surgery can help you in improving your facial appearance. Chin implant surgery is especially for men who:
Want to achieve facial harmony by improving their chin
Have a weak and recessed chin
Who want to improve their jawline and neck
How to choose a surgeon for chin implant surgery
When you decide to have face correction surgery, it is vital to make sure that you are in good hands as the face is the most important part of the body. That is why it is very important to choose a surgeon who excels in facial anatomy and also has plenty of experience in doing facial surgeries.
Before finalizing a doctor, make sure to check his track record and see how many successful chin implant surgeries he has performed previously.
Also double-check, if the doctor is certified or not.
Do not forget to check the before and after photos to see how natural results the doctor has produced.
These are the main points that will help you choose the best surgeon for your chin augmentation surgery in India.
Deciding on a chin implant surgery
After choosing the best chin implant surgeon for your chin augmentation, here is what you can expect when you meet your doctor :
During the initial consultation, the surgeon will go through your entire medical history and also assess your emotional and mental attitude toward the surgery. A patent should always have a positive attitude before any type of cosmetic surgery.
The surgeon will then take your photographs to have a detailed look at your chin.
The surgeon will then examine if you have any surgical risks or not. People who have high blood pressure or people who smoke a lot are at higher risk during the surgery.
If you decide to get surgery, the surgeon will then recommend you:

The types of chin implant he will use to get the desired results
The type of anesthesia he will use during the surgery
The technique he will use to get the best results
Any additional procedures to optimize the results.
Preparing for a chin implant surgery
If you have decided to get a chin implant surgery, keep the following things in mind before getting it:
It is highly recommended to get a thorough medical examination done before getting chin implants to rule out any underlying disease.
Quit smoking in any case. Smoking allows the toxins to enter the bloodstream, which prevents the flow of oxygen to various parts of the body and this can stop the healing process.
Avoid painkillers, supplements, and herbal medicines as they contain anti-inflammatory substances, which can lead to prolonged bleeding after the surgery.
Make sure to provide a complete list of medications you are on to your plastic surgeon so that he can decide the best treatment plan for you.
If you are on blood thinners, discontinue them as they can cause blood swelling and increased bleeding.
Things you need to know before surgery
There are certain things that you need to know before getting a chin implant. They are:
You have to take antibiotics or painkillers prescribed by your plastic surgeon religiously to counter the pain caused after the surgery.
The sutures given after the surgery will be removed after 7 to 8 days after the surgery.
The swelling and bruising after the operation take at least 2 weeks to subside. Therefore, you have to be patient when it comes to recovery.
You can experience pain during the recovery phase.
Numbness can exist around the operated area for a few days or weeks
Feeling anxious before the surgery is normal. Therefore, it is advised to talk in detail with your plastic surgeon about the pros and cons of the surgery.
You may experience a sore throat after the surgery; therefore, it is advised to stay hydrated.
Things to avoid after chin implant surgery
After the surgery, you have to keep the following things in mind:
Avoid doing any kind of makeup on the surgical site for at least 2 weeks
Avoid lifting heavy objects as it could increase swelling and can also cause hemorrhage
Do not smoke or vape in any case as it can increase post-surgery complications
Avoid taking alcohol for at least 2 weeks. try to remain on fluids as much as possible
Do not take any medicine unless Dr. Amit Gupta approves it.
Avoid moderate physical exercise for at least 4 weeks.
Avoid strenuous physical exercise for at least 6 weeks
Avoid direct sun exposure for some time. Use high SPF sunscreen
Chin implant procedure
The complete chin implant procedure takes around an hour to complete. It involves the following steps:
You can undergo a chin implant surgery alone or get it in combination with other surgeries like lip lift, facelift, jaw implants, or cheek implants.
A surgeon chooses the right size and shape of the implant that will best meet your desired goals.
The patient is given local anesthesia to avoid any pain that occurs during the surgery
The surgeon will then make a small incision either below the chin or inside the mouth.
Next, the surgeon will insert the implant via the incision and then position it around the chin bone. The surgeon will then attach the implant. Several surgeons use a pocket and others use screws to attach the implant to the bone.
The incision is then closed with stitches.
Aftercare and recovery after chin implant
It is quite normal to feel discomfort and soreness after the surgery, but it can be easily managed by pain medication.
A person can feel numbness in the chin area for about 3 months, so it is part of recovery.
A patient can experience slight swelling in the area, but there is nothing to worry about as it will go away in 6 weeks or so.
For speedy recovery, it is advised to stick to a liquid diet for 2 days at least.
The outside bandage that is done after the surgery is removed in a week.
You can resume light activities the same day after the surgery.
You can get back to your normal routine within 7 to 10 days of the surgery.
You can begin eating solid food as soon as you feel comfortable. However, make sure to rinse after every meal.
Risks in chin implant surgery
Like all other surgeries, there are also certain risks associated with chin implants. Some of the potential risks are:
A patient can experience numbness in the lip area if the surgeon makes an incision via the mouth. However, the numbness goes on the same day.
The chin area can get swollen or sore after the surgery.
There may be a temporary or permanent change in sensation in the chin area.
The implant can shift if you start doing strenuous physical activities immediately after the surgery. Therefore, it is important to heal completely and then start all the physical activities. Avoid contact sports for at least 6 weeks.
An infection can develop after the implant. If it happens contact your surgeon immediately.
The alternative chin implant
Chin implants are no doubt very popular, but there are certain alternatives present too, but they cannot help you achieve similar results as chin implants. They are not as effective as chin implants but they are not intrusive also;
Fillers: Fillers are injected under the skin to give shape to either cheek or skin. It is a non-surgical procedure but it does not produce long-lasting effects as chin implants. After two or three years, people need more injections to bring the area back in shape.
Submental Liposuction: It involves sculpting of fatty tissue within the chin to give it a more definite shape. In this procedure, fat is removed from the neck to get a more definite shape. The removal of fat from the neck makes the chin more pronounced and also gives the jawline a desirable shape. However, this procedure is not as effective as a chin implant as the chin is not enlarged in it. It just becomes more visible due to fat removal from the neck.
Sliding Genioplasty: In this procedure, a surgeon uses a saw to cut the bone of the chin away from the rest of the jaw. The skin is then repositioned by sliding backward or forward to create either a protruding chin or a receding chin. After repositioning the bone, it is then attached to the jaw with the help of surgical screws.
Effect of chin implant on a person's life
A chin implant surgery is completely safe and those who get it by Dr. Amit Gupta, are very satisfied with the results
In chin implant surgery, the chin becomes pronounced, making the face aesthetically pleasing.
It contributes to self-esteem and happiness in a person.
The people who have this surgery feel more confident and attractive after this surgery.
It increases confidence in a person both physically and emotionally.
It changes the life of a person for good.
Chin Implants Vs Fillers
Chin fillers are a non-surgical method of chin enhancement. In this, an injective filler is used to improve the appearance of the skin temporarily. If we talk about the major benefits of chin fillers they are:
The patient does not require to go under the knife
The whole procedure takes about 30 to 60 minutes to complete
Recovery Time:
Speaking of the recovery time, there is no downtime after the procedure. A patient can notice immediate results after the fillers are injected and it dramatically improves the facial appearance of an individual.
Risks
Chin filler has the following risks:
It can cause infection
It can cause bleeding
It can cause skin damage
Chances of bleeding are also there
Under or over treatment
Fillers or Implants?
Chin fillers are best for those who need immediate results. People who want immediate improvement in the appearance of their jawline or chin should go for chin fillers. Chin fillers, however, deliver temporary results only and that is why the patient has to go for repeated follow-ups.
On the other hand, if we talk about chin implant surgery, it provides long-term results and is an effective and above all a safe procedure for people who want to achieve a balanced facial appearance. However, it must be kept in mind, that chin implant surgery must always be performed by an experienced surgeon, otherwise, it can be risky.
Consulting Dr. Amit Gupta, before going for chin augmentation, can solve all your doubts about chin implants. He is the most experienced and trusted cosmetic surgeon in Delhi and recommends only those treatments to his patients which are best for them and will help them get the results they need.
Chin Implant vs Sliding Genioplasty
Just as it sounds, chin implants are synthetic materials that can be used to change the shape and size of the skin. The ideal candidates for implants are the people who need less than a 4 mm increase in the chin. Also, chin implants work for only those people who have a weak chin and they will not work for the people who have prominent chins. Though a foreign substance is being inserted into the chin, there are chances of infection but they are extremely rare.
On the other hand, if we talk about genioplasty or sliding genioplasty it corrects the appearance of the chin by adjusting the bone. It can be either done on a large chin or a small chin. Unlike chin implants, this type of surgery is best for people who need a greater than 4mm increase. It is also possible to decrease the size of the protruding chin via sliding genioplasty.
Depending on your need, you can choose a procedure that suits your needs better.
Chin Implant cost in India
Chin implant surgery in India is affordable and a high-quality solution for people globally who are looking for a cosmetic change. The medical centers and clinics in India are advanced and well equipped to perform any kind of cosmetic surgery. There are renowned surgeons in India who are experienced enough to perform any kind of cosmetic surgery. The cost of chin implant surgery in India depends on the following factors:
Hospital: The cost of chin implants in India depends on the type of hospital chosen by the patient. The cost is relatively high in well-acclaimed hospitals.
Type of Surgery: The cost also depends on the technique used for the surgery. Different techniques need different tools, machinery, and expertise. Therefore, the cost may vary depending on the type of surgery.
Complexity: Chin implant cost also depends on the complexity of the procedure. The higher the complexity, the more is the price.
Equipment: If the surgery involves the use of high-end equipment and the latest technology, then its cost will be high automatically.
Doctor's fee: The cost of a chin implant procedure mainly depends on the doctor's expertise. Highly experienced and renowned doctors charge more, but it guarantees amazing results and there is very little room for mistakes.
Usually, the cost of the procedure varies from patient to patient and it depends on the extent of reconstruction required. The cost of a chin implant surgery in India lies between INR 80,000 to INR 150000.
Cost of chin implant in Delhi
In India, getting plastic surgery is not taboo anymore. Many people are going for cosmetic surgery in Delhi, as it gives them confidence and also increases their self-esteem. Divine Cosmetic surgery is just the right place for you if you want to get a chin implant surgery in Delhi. Finding a great chin implant doctor is very important because only an experienced plastic surgeon can deliver the results we desire.
Dr. Amit Gupta is a specialist in chin augmentation surgery in Delhi. He along with his team of highly qualified doctors has performed several chin implant surgeries in Delhi and Gurgaon. So, if you desire to get a chin augmentation surgery, then he is the best in business. His chin implant surgery is available at client-friendly rates. With modern techniques and the latest use of technology for his surgical procedures, he is the number 1 choice of people looking for cosmetic surgery in Delhi. The cost of chin implant surgery at his clinic starts from INR 80000.
Frequently asked questions
How can I know that I need a chin implant?
If you have a weak chin, your nose will look bigger than usual and it will make your overall face look weak too. If you suffer from the same problem, you should get a chin implant done to get rid of the weak chin and make your face aesthetically pleasing.
Will a chin implant elongate my face?
Yes, after getting a chin implant your chin will look stronger on the profile view. A chin implant does not elongate the lower third of the face but it creates an illusion that the face has slightly been elongated.
Should I get a chin implant?
Chin implant is a good option for both men and women who feel that their chin is smaller than their face. When the surgery is done by an experienced and highly qualified cosmetic surgeon, chin implants can balance all the facial features.
What kind of anesthesia will be used during a chin implant surgery?
Most chin augmentation surgeries require local anesthesia coupled with a sedative. In several cases, general anesthesia is used and it is mostly given to the patients who chose chin implants as a surgical procedure to improve the look of their chin. An experienced surgeon will refer you to the type of anesthesia used after reviewing your overall health condition.
Are there any risks after a chin implant?
Like all other surgeries, there are also certain risks associated with a chin implant. Bruising, swelling, and numbness are the most common ones. Infection or numbness in the surgical area is also quite common. The risks are minimal when you get the surgery done by experienced surgeons.
What are chin implants made of?
Chin implants are made of soft, flexible, and rubbery materials like silicone. These implants are inserted by making a small incision under the skin. These implants are made of biocompatible material and that is why they do not cause any side effects to the body.
How painful is a chin implant?
The surgery is comparatively less painful as compared to other cosmetic surgeries. It has little downtime and a person can resume daily activities after 7 days. Slight discomfort and pain are common and they can be easily controlled using pain killers
What can I expect after a chin implant surgery?
Immediately after a chin implant surgery, you can expect to experience mild discomfort and pain but it can be easily controlled using pain killers. Due to the large volume of implants, it is natural to experience swelling after the surgery and you can also experience tightness in the chin, but it will subside in two weeks. The surgeon will tape the chin to hold the implant and to control the surgery. If you are given the stitches inside your mouth, then your diet will be limited to liquid for a few days.
Will there be any scarring after my chin implant surgery?
Yes, scarring can be there. The degree of scarring depends on the technique used to make the incision. However, there will be no scarring if the incisions are made inside the mouth. But if they are made externally, then they get hidden under the chin.
When will the results of the chin implant be visible?
You will be able to see the results immediately after the surgery. At first, you will feel that the implant is too big, but it is due to the swelling that occurs after the surgery. But after the swelling goes away, the results become fully visible.
How long do chin implants last?
The silicone implants used in the surgery last a lifetime. Their life becomes even longer if they are made of hard material and they are screwed at the right place.
If you still have questions regarding chin implant or any other procedure done at Divine including hair transplant, tummy tuck, breast augmentation, Gynecomastia treatment, Facelift, chin liposuction, etc, feel free to contact Dr. Amit Gupta, to schedule an appointment with him.
Videos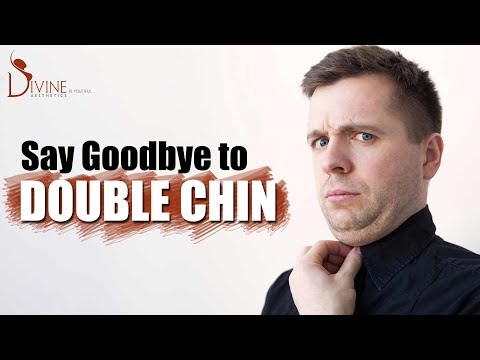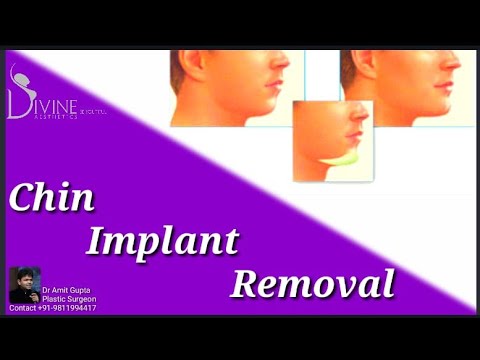 Why choose Divine
Newest Technology
Best Results at Optimum Price
Patient Safety is our Priority
Team of the Internationally Trained Plastic Surgeons
Personalized Post Surgery Follow up

Testimonials
Thank you, Dr. Amit Gupta, for providing me the correct body appearance. I am pleased with the way I was treated for Liposuction .Thanks for such a wonderful approach.
Sona Sharma