Gynecomastia Surgery Cost In Delhi – Best Surgeon
Gynecomastia Surgery & Male Breast Reduction
The main aim of a gynecomastia surgery in Delhi is to reduce breast size in men who are embarrassed by their overly large breasts. The male breast reduction surgery cost in Delhi depends on the reduction methods used.
In most cases, liposuction is performed along with cutting out excess glandular tissues. This means a combination of liposuction and excision is performed which points to the fact that the gynecomastia surgery in Delhi can vary a lot depending on one individual case to another.
If you are searching for gynecomastia surgery in Delhi because you want to get this treatment soon, then you are in the right place. Today, we are going to talk about everything that you need to know about male breast reduction in Delhi.
When Should I Get Male Breast Reduction Surgery in Delhi?
You should get the best gynecomastia surgery in Delhi if:
You are reluctant to remove your shirt in public to swim, to participate in sports, or to exercise at a gym

You want to improve the proportions of your body

You experience psychological discomfort that is often associated with men having large breasts or man boobs

You want to increase your social confidence
You can achieve all of this and more by opting for the treatment of gynecomastia in Delhi. You should also be familiar with the gynecomastia surgery cost in Delhi before getting the surgery done.
Considerations to Explore Before Finalising the Gyno Surgery in Delhi
If you get this treatment done by the best gynecomastia surgeon in Delhi, then there are some positive outcomes that you can experience. These positive outcomes are:
You will feel comfortable revealing your chest contours whether you are clothed or unclothed

You will gain more social confidence

You will enjoy the permanent result

With minimal to almost invisible scaring, you won't feel self-conscious

You will be completely satisfied with the final results
Who is a Good Candidate for Gynecomastia Treatment?
Before you can find the best gynecomastia surgery in Delhi, you need to be sure that you are a good candidate for this procedure. According to the best gynecomastia doctor in Delhi, an individual is a good candidate for gynecomastia surgery if he or she fulfills the criteria mentioned below.
You are unhappy with the size and appearance of your breasts

You experience physical discomfort because of your breasts

You have good skin elasticity

Diet and exercises have no effect on reducing the size of your breasts

You are not significantly overweight

You are in good health

You have a positive attitude and have realistic expectations
Good Questions to Ask During First Consultation
There are also some questions that you should ask your cosmetic surgeon before getting the gynecomastia treatment. Some of these questions are:
What causes gynecomastia?

Does exercise correct man boobs?

How is gynecomastia treated?

Is there noticeable scarring after surgery?

Can man boobs grow back after surgery?

How long should gynecomastia last?

How big is a gyno lump?
We'll answer all of these questions and more today.
The Gynecomastia Treatment Procedure
The main purpose of gynecomastia surgery is to restore the normal breast contours of a man. This surgery can also help in correcting any deformities of the breast, nipple, or areolas. The surgical options included in this procedure are:
Excision

Combination of liposuction and excision
Excision is usually performed when there is glandular breast tissue causing gynecomastia. Glandular breast tissues are denser than fatty tissues and are not appropriate for liposuction. Further, the choice of the surgical technique will also depend on the skin elasticity of the patient. Younger patients often have better skin elasticity than older patients.
It should also be noted that you should only get gynecomastia surgery done by the best cosmetic surgeon. This is mainly due to the fact that the better skills and experience the surgeon has, the better results you will be able to experience after getting gynecomastia surgery.
Role of VASER Technique in Gynecomastia
VASER stands for Vibration Amplification of Sound Energy at Resonance. It is a liposuction technique that uses ultrasound waves to break up and liquefy fat cells. This makes it easier for the fat cells to be extracted and provides better-looking contours to the patient.
Things to Expect on the Day of Gynecomastia Surgery
Most patients think that all they need to do on the day of the surgery is to simply show up at the hospital. Sadly, this is not true. There are several things that a patient must do on the day of the gynecomastia surgery. Some of those things that are expected out of the patient are:
Wear comfortable and loose clothing on the day of the surgery. It is also helpful to wear tops that open in the front and loose sweatpants

Check the fitting of your compression garment in advance before bringing it with you on the day of the surgery
Collect information related to drains, any normal symptoms that you might experience during recovery, any potential signs of complications, or anything else that you need to know about the recovery procedure
The Aftercare and Recovery
Do not get the surgical area wet for two days after the surgery. You can wet the bandages and remove them after the first two days of the surgery

You should wear the jacket for 16-18 hours and not 24 hours. This should be followed for three weeks

In case of severe gynecomastia, one needs to wear cotton pads under the compression garment after the first week

Antibiotics and painkillers should be consumed as instructed

Also, if you want to bring down the swelling quickly, then after taking a bath, massage coconut oil on the chest in a circular motion

To ensure optimal healing, most cosmetic surgeons recommend avoiding strenuous activities for the first two to three weeks after getting the surgery
What Can I Do to Recover Quickly?
Some tips that you can follow to make sure that you have a smooth recovery are:
After the surgery, the patient can expect to be bandaged, wear a compression garment, and have surgical drains

The first three days after the surgery is highly critical in the recovery period. One must completely rest during this time

All rigorous activities should be avoided during the first three days after getting the surgery.

If you experience any pain or abnormal swelling during this time, then you should immediately contact your cosmetic surgeon

It should also be noted that the recovery time after the gynecomastia surgery depends on the extent of the procedure that was performed
Usually, individuals are able to go back to work after a week of getting gynecomastia surgery. The recovery period is also rather gentle

The only thing that one needs to remember is that he or she should follow all the patient care instructions provided by the cosmetic surgeon

One should not forget about any of the follow-up visits after the surgery. These follow-up visits are crucial for the patient to help the surgeon determine your condition. On the basis of the assessment, the surgeon will be able to decide when the sutures have to be removed when you can stop wearing the compression garments, and after how long you can resume your daily activities.

Ideally, the patient should avoid exposure to direct sun or tanning for about six weeks after getting the surgery. This will allow most of the bruising and swelling to subside.

Patients should also remember that it is quite common to notice some decrease in sensation in the area around the operated wound. This is completely normal and is not something that one should worry about. For most patients, this sensation returns within a few months to a year

If you have observed some skin creases due to less skin elasticity, then you can also stop worrying about that as those skin creases will resolve on their own within 5-6 months.
After the entire recovery period has passed, you can rest assured that the results you can see now will stay that way. You can prolong those results by having a healthy lifestyle.
Grade
Procedure
Description
Infiltration
Treatment plan
1a
puffy nipple
No obvious problem is visible except stretched areola. Button type feel below
50 ml on each side along with the gland
Excision in LA from the infraareolar incision
1b

Minor chest enlargement (< 100 ml fat, gland +)

The chest is visibly bigger, but with limited fat, usually a higher amount of fibro-glandular tissue

200 ml on each side

Suction and gland excision in LA from the infraareolar incision and stab incision in the inframammary area
1c
Minor chest enlargement

(100-250 gm fat)

The chest is visibly larger. The assessed fat component is between 100 to 250 gm
300 ml on each side
Suction and gland excision In GA from the infraareolar incision and stab incision in the axillary area
2a

Moderate chest enlargement
The chest is moderately enlarged. The fat component is between 250-and 500 gm. No skin looseness expected
500 ml on each side
Suction – stab incision in axillary area, and gland excision In GA from the infraareolar incision
2b
Moderate chest enlargement with skin looseness
The chest is moderately enlarged. The fat component is between 250-and 500 gm. Large gland component in the form of a conical chest. Excision is likely to leave loose skin. U lift needed
500 ml on each side
Suction from stab incision in axillary area, and gland excision + U skin lift from supra areolar approach In GA
3a

Big chest with side rolls without skin looseness

The chest is severely enlarged. The fat component is between 500+ gm. Fat in breast rolls+. No skin looseness expected
750 ml each side and axilla

Suction – stab incision in axillary area, axilla from infra areolar, and gland excision In GA from the infraareolar incision
3b
Big chest with side rolls with skin looseness expected
The chest is severely enlarged, fat component +, axilla rolls +, skin looseness expected

750 ml each side and axilla
Suction from stab incision in axillary area, and gland excision + U skin lift from supra areolar approach In GA
4a

Big chest with very large skin laxity
The chest is severely enlarged, fat component +, axilla rolls + large skin looseness expected
750 ml + each side

Stage procedure. 1st stage sams as 3b. 2nd stage, o- lift procedure
4b
Severe weight loss condition

The chest is hanging, not much fat excess expected, gland +, skin excess ++
200-250 on each side
Mastopexy, chest lift type of procedure
Why Choose Divine Cosmetic Surgery?
At Divine Cosmetic Surgery, we believe in bringing the best that science and technology have to offer for all our patients. This is why if you want to experience world-class cosmetic surgical treatments, then don't hesitate and book your first free consultation session at India's most trusted cosmetic surgery clinic.
Our entire team of medical experts has a collective experience of decades! The team is headed by Dr. Amit Gupta who has performed thousands of gynecomastia surgical procedures to date!
You couldn't hope to be in better hands. So, don't delay anymore and book your first consultation session now!
Frequently Asked Questions (FAQ)
Question 1. How do I deal with man boobs?
Answer: Dealing with man boobs can be difficult. But you can get rid of this difficulty by simply getting gynecomastia treatment done at Divine Cosmetic Surgery.
Question 2. Can gynecomastia stay forever?
Answer: If gynecomastia is left untreated, then it can stay forever.
Question 3. How can I reduce gynecomastia quickly?
Answer: If you want to get rid of gynecomastia quickly, then all you need to do is get gynecomastia surgery treatment at Divine Cosmetic Surgery.
Question 4. How do I know if it's gyno or fat?
Answer: There are pretty good chances that you can't judge for yourself whether it is gyno or fat. This is why if you want to be sure about your condition, then you should book a consultation with the best cosmetic surgeon in India.
Question 5. How do bodybuilders get rid of gyno?
Answer: The only way to get rid of gynecomastia is to get gynecomastia surgical treatment.
Question 6. Can gynecomastia happen on one side?
Answer: Yes, it is possible for gynecomastia to only happen on one breast side
Videos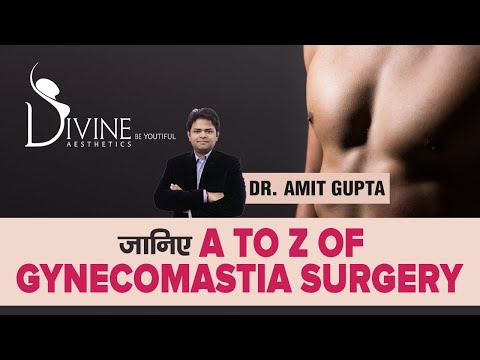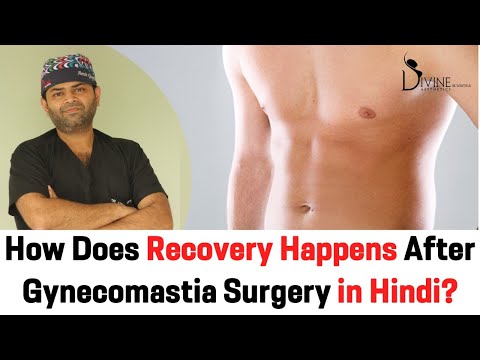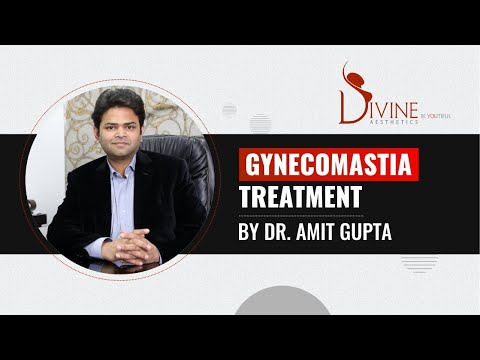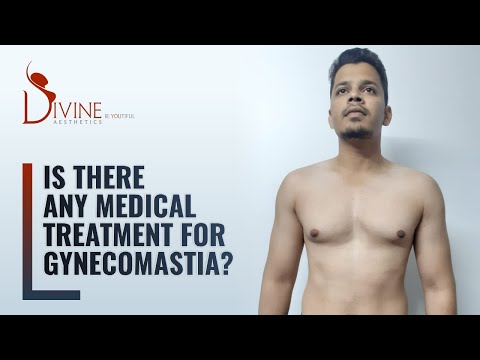 Why choose Divine
Newest Technology
Best Results at Optimum Price
Patient Safety is our Priority
Team of the Internationally Trained Plastic Surgeons
Personalized Post Surgery Follow up

Testimonials
Has been very great experience with Dr. Amit, Vikas Sir and Satpal Sir. Vikas sir organize my appointment with Dr. Amit and surgery timing he's such a nice guy I am very glad to Dr. Amit and his team for my surgery thanks a lot.
Arzu Manhas
I had my gynecomastia surgery by Dr Amit Gupta, he is kind personality and very humble doctor. He explained me about gynecomastia in precise manner, he has profound knowledge in his Field and I am highly satisfied with the result. I would like to recommend Dr. Amit Gupta to the person who is suffering from gynecomastia.
Neeraj Kumar
I got 6 packs chest surgery from Dr Amit Gupta of Divine Cosmetic surgery. He gave me the perfect sculpted chest and abs I always wanted. He is the best plastic surgeon in Delhi. His team took great follow up after the surgery. I am very happy.
Saurabh Singh
I am enough happy with your excellent way of gynecomastia surgery treatment. Dr. Amit Gupta is a superb person. I was treated very well and would highly suggest to office colleague and friends. He is a very simple man and having a positive attitude. I am really happy from Doctor Amit Gupta. Thanks. All the best Dr. Gupta.
Arindam Dutta
A big thanks to Dr. Amit Gupta for done my gynecomastia treatment surgery without pain and blowing blood. Dr. Gupta is very professionalism. In his clinic a foreigner also came for the Gynecomastia surgery, when I get done my surgery that day a abroad person was there for surgery.
Dalveer Singh