Nose Plastic Surgery – Nose Job
Nose Plastic Surgery (Nose Job)
A nose plastic surgery (Nose Job) technically addressed as rhinoplasty is surgery on the nose to bring in a change to its shape or improve its function. In most cases, it is done for medical reasons – like to correct breathing issues related to the nose or correct disfigurement caused by trauma or birth defects. Other reasons include cosmetic treatment to enhance the appearance and shape of the nose.
These days nose surgery in India is gaining all the limelight around women.
Procedure Of Nose Surgery
Typically a nose job is done as an ambulatory operation, which ensures that there is no overnight stay. With the application of local or general anaesthesia, the surgeon makes cuts within the nostrils. The surgeon may also make cuts across the base of the nose in more difficult cases. Then the surgeon reshapes the internal bone and cartilage to enhance the nose more.
Usually, people use a nasal splint for the first week after a nose job. Following treatment, you should expect swelling and some bruises around the eyes that will begin to get better after the third day. However, it can last up to two weeks.
Risks In Nose Job
Like all facelift surgeries in India, rhinoplasty is also associated with some common risks or side effects. These include bleeding, infection, and adverse anaesthesia reactions such as nausea, vomiting, dizziness. Apart from these effects of rhinoplasty include abundant nose bleeding, scars, breathing difficulty, and a numb nose. Patients might suffer swelling, nausea, quick bruises, and heavy bleeding within the first two days.
Cost Of Nose Surgery
Nose surgery cost in Delhi & Gurgaon (India) varies with the extent of changes required along with the type of surgery, surgeon, facility and the city where one chooses to get the surgery done.
At Divine cosmetics, we understand our prospective client's needs and delivering all our services to them at a very affordable cost is our key objective.
Thus with a conglomeration of World-class surgeons across the globe and the affordable, Divine awaits to serve its prospective clients with one of the best nose surgery in India experience.
Videos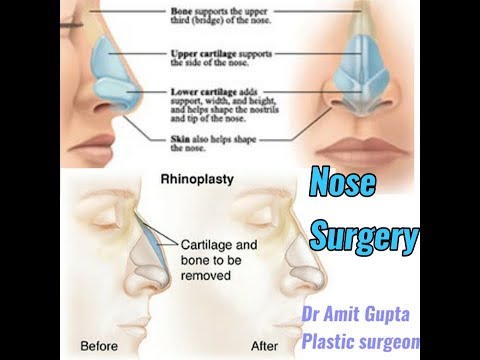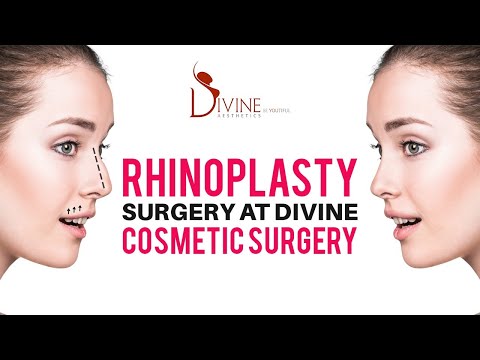 Why choose Divine
Newest Technology
Best Results at Optimum Price
Patient Safety is our Priority
Team of the Internationally Trained Plastic Surgeons
Personalized Post Surgery Follow up

Testimonials
My face now matches how young i feel. I am extremely happy with the results of my face lift and for choosing Dr amit gupta as my plastic surgeon.
Guri Gujjar
One of the best Plastic & Cosmetic Surgeon in Delhi performing procedures such as Hair transplant, Body contouring, Breast enlargement including Endoscopic Mark-less Breast Augmentation, VASER, Breast reduction including short mark-less procedures, Face Lift, Nose procedure, FACE REJUVENATION etc.
Raushan Pant
Divine cosmetic is the best place for cosmetic surgeries in Delhi. Dr. Amit Gupta is one of the best surgeon for the following procedures like hair transplant, breast implants, Face surgery, etc.
Dipesh Gupta
Worried to go for it but he did examine things carefully and gave me confidence to go for it . He gave me genuine advise and put my mind at ease and I knew I was in good hands. And the result was as per expectation. I was beyond pleased with my experience. He did exactly what needed to be done. He is extremely good at what he does and makes sure his patients feel comfortable too. I would highly recommend Dr. Amit for any type of plastic surgery in India.
Kevan Sim