Rhinoplasty – Nose Plastic Surgery (Nose Job)
Rhinoplasty – Nose Plastic Surgery
Rhinoplasty is also known as a nose job. This is one of the most popular cosmetic surgeries in the world as several thousand people get this cosmetic surgery done for various reasons. Some people get rhinoplasty done for medical reasons while others want to get this procedure done for aesthetic reasons. However, irrespective of the cause, the fact remains that rhinoplasty is a life-changing procedure that you need to learn a lot about before you get it done.
That being said, it can be quite overwhelming to learn about rhinoplasty. And if you are also feeling worried about the same, then you can say goodbye to your worries right now. This is because we are going to help you learn about rhinoplasty today. We'll also be talking about the nose surgery cost in Delhi.
Nose Plastic Surgery Cost in Delhi
The nose job cost in Delhi can be either quite high or very low depending on where you look. And if you want to get the best nose surgery in Delhi, then the nose surgery price in Delhi is not something that you should cheap out on.
You should only get a rhinoplasty done by the best rhinoplasty surgeon in Delhi. This means that even if you have to pay a bit higher nose surgery costs in Delhi, then you should do it. This is because it will ensure that you get the best results and most out of your nose reshaping surgery cost in Delhi.
Top Factors Affecting Nose Cosmetic Surgery Cost in Delhi
There are several factors that can affect the rhinoplasty cost in Delhi. This is why to help you better understand the rhinoplasty surgery cost in Delhi, we are going to take a closer look at all of those factors. These factors are discussed in the list mentioned below.
A rhinoplasty is not an easy or simple surgery to perform. This is why it is recommended that one should only get this surgery done by the best rhinoplasty surgeon in Delhi. And this means that you will also have to pay a bit extra for getting the best rhinoplasty surgery in Delhi.
We know that we have mentioned paying a bit extra for getting this surgery done by the best rhinoplasty surgeon in Delhi. However, this is not something that you should worry about. Dr. Amit Gupta at Divine Cosmetic Surgery performs the best rhinoplasty surgery in Delhi and he makes sure that his patients can get this treatment done at an affordable price.
Anesthesia fee is one of the major factors that add to the total cost of rhinoplasty. This cost is utilized while giving anesthesia to the patient who will be undergoing the treatment. This is done before the surgery is performed and the cost of anesthesia can range from INR 5,000 to INR 16,000. The exact cost will depend on the type of anesthesia that is used and the efforts of the anesthesiologist.
Surgery Medications and Other Consumables
Beyond the surgeon's fee and anesthesia fee, there are a number of medications and consumables that the patient will require. The cost of these medications and consumables will add to the total cost of the procedure.
Facility and Stay Charges
While getting rhinoplasty done, the patient will be admitted to a medical facility, surgery center, or hospital. There will be costs associated with staying at that medical facility, surgery center, or hospital. This will add to the total cost of the procedure.
The cost of a rhinoplasty procedure can also vary from one place to another. This means that the cost of rhinoplasty in Kolkata will be different from the cost of rhinoplasty in Delhi. This is an important factor that you can keep in mind when deciding where you want to get the rhinoplasty procedure done.
In Delhi, the cost of rhinoplasty can vary from INR 75,000 to INR 2,00,000. You should also remember that this is not a set cost. This cost can change depending on the results and other factors related to the patient. So, make sure to contact the best cosmetic surgeon in Delhi if you want to know the exact cost of rhinoplasty.
Quick Tips for Rhinoplasty Recovery
Rhinoplasty is an outpatient procedure. However, there can be some instances where the patients might be required to stay overnight. In those cases, the cost of the procedure will increase.
Apart from the cost, you should also learn about some tips that you can follow to have a speedy recovery after the rhinoplasty surgery. This aftercare is very important as it will have a lot of effect on the final results of the rhinoplasty surgery. The tips for a speedy recovery are mentioned below.
Like all surgical procedures, properly resting after the procedure holds a lot of importance in determining the success of the surgery. The patient should be resting as much as possible and avoid strenuous activities. One should also try to get a good sleep so that the body can be dedicated to repairing the tissues.
Avoid Too Much Facial Expression
The patient should try not to frown or laugh too much. This is done to avoid stress around the nose and other surrounding areas. It is also good if the patient can practice calming exercises like meditation or guided imagery during the recovery period.
You should always be trying to eat healthy food. However, eating healthy is very important when it comes to recovering from rhinoplasty surgery. You should also consume high-fiber food items to aid in regular bowel movements because if you are constipated, then that would cause stress on your nose which may cause pain and rupture stitches. The patient should also avoid eating spicy food. This would avoid causing dilation of blood vessels and increase swelling.
The patient should only take the medicines that have been prescribed by her doctor. Avoid taking over-the-counter medications. This would only assist in your recovery. You should also take the medication at the dose that has been prescribed by your cosmetic surgeon.
Why Choose Divine Cosmetic Surgery?
Finding the right cosmetic surgeon can be very difficult in Delhi. But we are going to make this task easier for you by telling you that the best cosmetic surgery clinic in Delhi is Divine Cosmetic Surgery.
Divine Cosmetic Surgery was founded by Dr. Amit Gupta. And since then, Dr. Amit Gupta has been leading his entire team towards excellence. He has a decade of experience and has treated thousands of patients!
Dr. Amit Gupta and his team at Divine Cosmetic Surgery always go above and beyond. Are you eager to experience those world-class treatments? If yes, then book your first consultation today!
Videos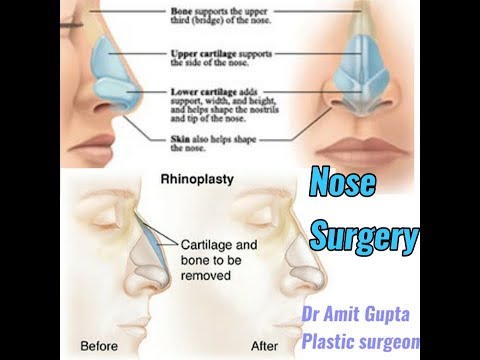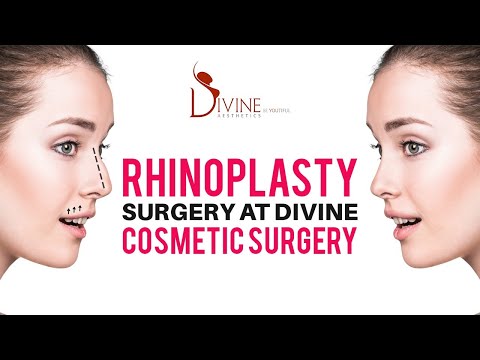 Why choose Divine
Newest Technology
Best Results at Optimum Price
Patient Safety is our Priority
Team of the Internationally Trained Plastic Surgeons
Personalized Post Surgery Follow up

Testimonials
My face now matches how young i feel. I am extremely happy with the results of my face lift and for choosing Dr amit gupta as my plastic surgeon.
Guri Gujjar
One of the best Plastic & Cosmetic Surgeon in Delhi performing procedures such as Hair transplant, Body contouring, Breast enlargement including Endoscopic Mark-less Breast Augmentation, VASER, Breast reduction including short mark-less procedures, Face Lift, Nose procedure, FACE REJUVENATION etc.
Raushan Pant
Divine cosmetic is the best place for cosmetic surgeries in Delhi. Dr. Amit Gupta is one of the best surgeon for the following procedures like hair transplant, breast implants, Face surgery, etc.
Dipesh Gupta
Worried to go for it but he did examine things carefully and gave me confidence to go for it . He gave me genuine advise and put my mind at ease and I knew I was in good hands. And the result was as per expectation. I was beyond pleased with my experience. He did exactly what needed to be done. He is extremely good at what he does and makes sure his patients feel comfortable too. I would highly recommend Dr. Amit for any type of plastic surgery in India.
Kevan Sim