Chin Liposuction
Chin liposuction is a great way to get rid of a double chin and improve the overall look of an individual's head. It involves removing fat tissue under the chin, under the jowl, and along the neck's upper portion.
Chin liposuction in India can be performed in many cases in combination with a facelift, neck lift and/or chin implant. The application of chin liposuction and facial lift, collar lift and/or chin implant will dramatically improve the overall look of a patient's head.
Procedure
Double Chin liposuction & Chin liposuction in India operates by injecting into the chin in different areas a small tube called a cannula. Large and important volumes of fat are separated from each position using gentle suction. The result is a smoother, even profile with less fat under the chin.
The process of submentoplasty works by making minor incisions under the jaw and using neck liposuction. The surgeon will make incisions behind the ear during a neck lift and sometimes under the chin, remove excess skin and tighten the muscles of the neck.
After the procedure, you can expect some swelling and discomfort. Due to swelling and bruises, the skin on the neck and chin can feel very tight. Normally a surgeon would extract the facial drains after a day or two if used any to minimize blood and fluid accumulation in your chest.
Risks
The risk factor with facelift surgery in India like this is minimal and very common. These include swelling, bleeding, scarring decreased skin sensitivity a few breathing issues from anesthesia effects. The patient can get back to one's normal life in a few days to a few weeks.
Chin surgery cost in India
Such double chin removal cost & chin surgery cost in India is not available in an affordable price range for the various factors responsible. We at Divine understand the complexity of the situation and the need of the hour, thereby, delivering cosmetic surgeries in almost every area like Chin liposuction at a client-friendly cost.
Videos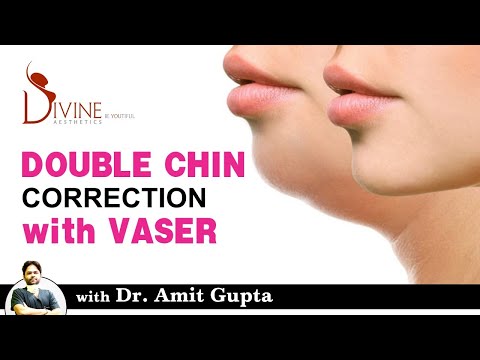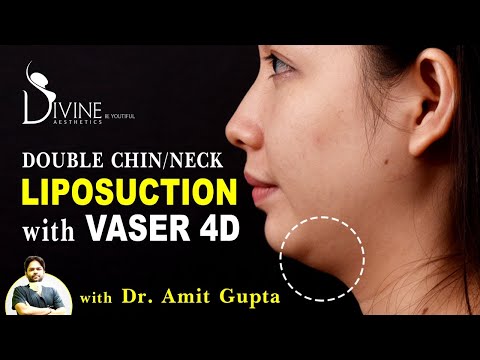 Why choose Divine
Newest Technology
Best Results at Optimum Price
Patient Safety is our Priority

Team of the Internationally Trained Plastic Surgeons

Personalized Post Surgery Follow up

Testimonials
Thank you, Dr. Amit Gupta, for providing me the correct body appearance. I am pleased with the way I was treated for Liposuction .Thanks for such a wonderful approach.
Sona Sharma