Abdominoplasty – Tummy-Tuck Surgeries
About Abdominoplasty
A flat and well-toned abdomen is something every individual wants. But not everyone is capable of getting a toned abdomen even after surgeries. In these cases, you can go for abdominoplasty, under which excess skin and fats are removed from the abdominal area that can help you to give you a better body image. Since western countries charge a lot for abdominoplasty or tummy-tuck surgeries, many people come for abdominoplasty in India because the cost of the surgery is cheaper in India.
Although surgeons are of the view that this a safe procedure, but like all medical procedures, Abdominoplasty also involves certain risks like:
Seroma, or fluid accumulation under the skin, poor wound healing, or even numbness in the abdominal area.
Convenience
An Abdominoplasty surgery takes about 2- 5 hours. And the patient is given anesthesia before the surgery begins. Depending upon the cases, most of the patients have to stay in the hospital for a night.
Cost of Abdominoplasty
The average Abdominoplasty cost in India varies from 1.5 lakh to over two lakhs. But the cost varies in different cities. Western countries charge a lot for this surgery. So many international patients visit India every year to perform this surgery. The Divine cosmetic Surgery, which is located in Delhi, performs this surgery with utmost precision and also at a very affordable cost.
How does abdominoplasty works?
Sudden weight loss and even pregnancy can lead to sagging skin in your abdominal area. And this sagging abdomen doesn't give you a look you desire. Thus Abdominoplasty helps you to get rid of this problem by removal of fat, tightening of muscles, and removal of excess skin on your abdominal area.
Procedure for abdominoplasty
During abdominoplasty surgery, the surgeon makes an incision on the abdomen to remove the fat between your belly button and the pubic area. And the fascia that lies above the abdominal muscle is tightened with permanent sutures. A skin adhesive, clips, and tapes are used to close the incision. This surgery gives patients a tighter and firmer abdomen.
The target area for abdominoplasty
Abdominoplasty can be used to solve the following target areas:
Drooping skin on the abdomen
Excess skin on the belly button
If liposuction didn't improve your abdominal area.
If you have a weak abdominal wall.
Are there any risks or side effects?
Yes, like any other surgeries, an abdominoplasty in India has certain risks associated.
Risk of adverse reaction to anesthesia
Excessive bleeding during incision
Infections after the surgery
It is also possible that the person can have allergies during the medication after surgery. Thus it is advisable to inform the surgeon about any allergies or
Videos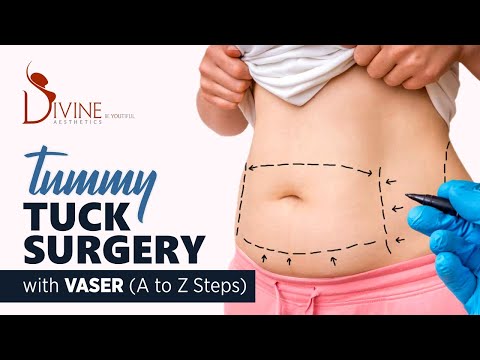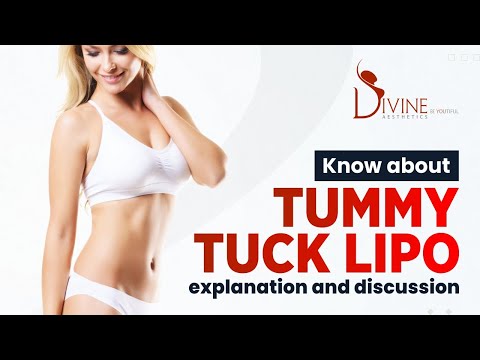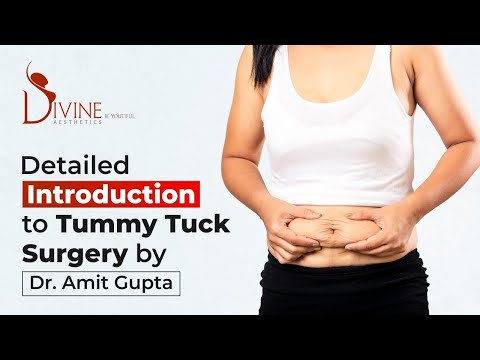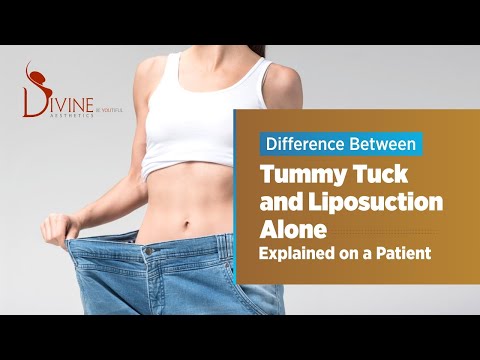 Why choose Divine
Newest Technology
Best Results at Optimum Price
Patient Safety is our Priority
Team of the Internationally Trained Plastic Surgeons
Personalized Post Surgery Follow up

Testimonials
Post my pregnancy, I gained weight and was losing my self-confidence, then I heard about Dr. Amit Gupta. I met him and he understood my concern very well and advised me to go through the mommy makeover surgery. I am very much impressed with his expertise and professionalism. I recommend every new mother to consult him if they are also going through this.
Sheelam Singh