Brachioplasty (Arm Lift Surgery In Delhi – India | Cost : Doctor & Treatment
About Brachioplasty:
Brachioplasty (arm lift) is a commonly used term for the contouring of the upper arm and the adjoining chest wall. Through this surgery, the excessive layer of fat or the loose skin covering the upper arm is contoured that could not get in shape with exercise and a proper diet plan. The arm lift is extensively popular among aging people and those who have recently lost heavyweight.
The surgery starts with injecting anesthesia and is carried on for 3 hours. The doctor draws marks on the area where he considers commencing surgery. Guided through the marks, the doctor reshapes and contours the upper arm. The skin is pulled over the tissue and the surgical spot is closed with stitches. In the case of the removal of extra fat, the fat is extracted through liposuction.
Brachioplasty associates certain side effects with it that totally vary from person to person.
Itching

Skin loss

Fluid buildup

Lung collapsing

Excessive bleeding

Damage of sensory nerve

The unevenness of the treated skin

Inflammation and permanent scarring

Muscle and underlying tissue damage

Excessive blood clotting may result in a heart attack or clogging

Further complications like allergies, infections, the occurrence of itchy scars
Although these risks can be prevented by taking healthcare precautions before and after the treatment. Quitting smoking a couple of months before the surgery can be quite a of help.
Convenience:
The surgery is completed in 3 hours but for the next few days, you need to wear a compression cloth over the treated area to prevent swelling.
For treating the buildup fluid (one of the side effects of Brachioplasty)., the doctor may insert a drainage tube. Additionally, you need to take care of all the additional tips that your doctor would recommend (medicines, aftercare).
Smoking is considered the worst as it may bring in-home certain health issues like slowing down wound healing and permanent itchy scarring. In normal cases, the doctor recommends a recovery period of 2-3 weeks.
Videos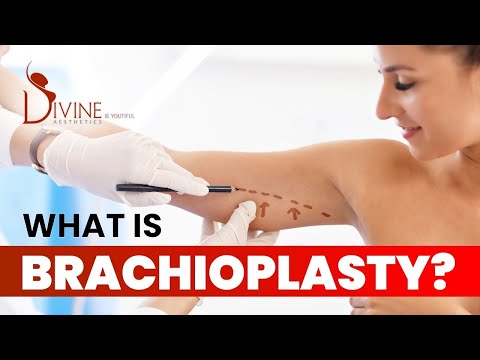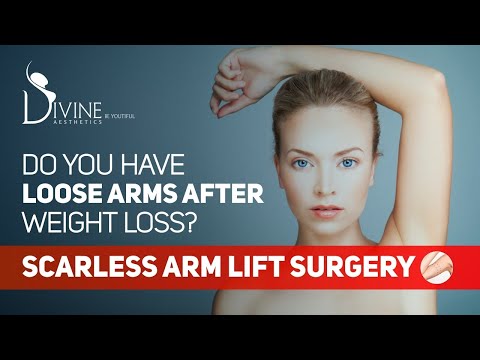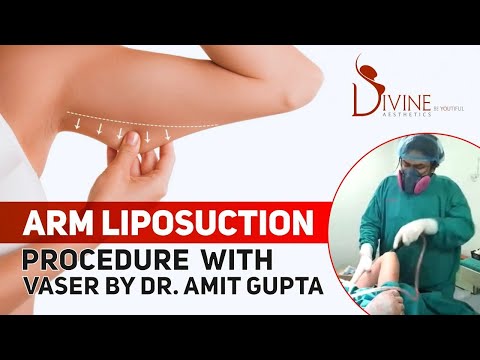 Why choose Divine
Newest Technology
Best Results at Optimum Price
Patient Safety is our Priority
Team of the Internationally Trained Plastic Surgeons
Personalized Post Surgery Follow up

Testimonials
Thank you, Dr. Amit Gupta, for providing me the correct body appearance. I am pleased with the way I was treated for Liposuction .Thanks for such a wonderful approach.
Sona Sharma