Chin Surgery
A smaller chin makes the facial features seem soft and less aggressive. Chin augmentation is done to increase the length of the face. Or to make the chin more prominent. We use silicone implants done via a small entry point in the mouth ( invisible scar). We use implants that can be customized to the need of the patients.
The procedure takes about an hour to perform, and is usually performed as a day care. We are able to optimize costs because of volumes of such surgeries and availability of implants at better costs to our centre.
Chin surgery, otherwise known as mentoplasty is the surgery for reshaping the chin. It can be either an implant or a reduction surgery. Patients who are appearing for nose surgery may sometimes have to undergo for chin surgery in order to acquire the perfect facial proportion. Chin surgery is meant to balance the proportions of facial features to better the look of the individual.
The doctor will suggest you to have an x-ray before the surgery in order to find out which part of chin to operate on. The surgery procedure may vary according to your requirement. If you want to round out the chin using implants, the procedure will be :
First step is the anesthesia. You may have to have a general anesthesia to make you asleep and pain-free. In some cases, the doctor may prefer any other medicine to numb the concerned area.
An incision will be made inside or outside the mouth, under the chin. In order to place the implant, a pocket will be made in front of the chin and under the muscles.
For implanting, the surgeon may use fat tissues or real bone, or an implant made out of any other material.
Normally, the implant will be attached to the bone with screws or sutures.
The incisions will be closed using sutures.
If you are about to have chin surgery, the procedures will start with general anesthesia. The surgeon will make an incision inside your mouth in order to get access to the chin bone. After making a second cut through the jaw bone using chisel or bone saw. The jaw bone will be wired or moved in place. The incision will be closed using stitches or bandage. This procedure may take 1 to 3 hours of time. The surgery will have the usual possible risks of of all other surgeries.
It will take 7 to 10 days for a complete recovery. The doctor will give you instructions to follow after the surgery.
Videos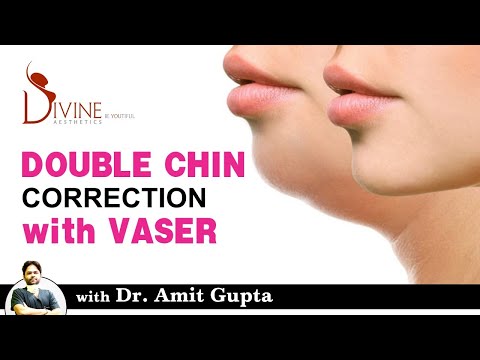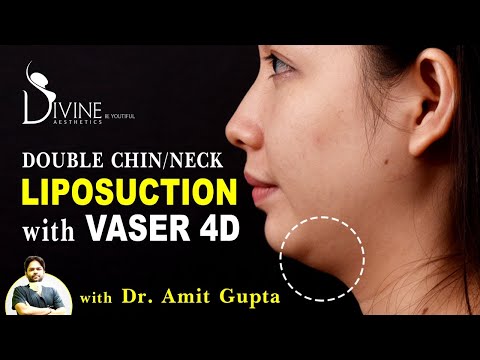 Why choose Divine
Newest Technology
Best Results at Optimum Price
Patient Safety is our Priority
Team of the Internationally Trained Plastic Surgeons
Personalized Post Surgery Follow up

Testimonials
My face now matches how young i feel. I am extremely happy with the results of my face lift and for choosing Dr amit gupta as my plastic surgeon.
Guri Gujjar
One of the best Plastic & Cosmetic Surgeon in Delhi performing procedures such as Hair transplant, Body contouring, Breast enlargement including Endoscopic Mark-less Breast Augmentation, VASER, Breast reduction including short mark-less procedures, Face Lift, Nose procedure, FACE REJUVENATION etc.
Raushan Pant
Divine cosmetic is the best place for cosmetic surgeries in Delhi. Dr. Amit Gupta is one of the best surgeon for the following procedures like hair transplant, breast implants, Face surgery, etc.
Dipesh Gupta
Worried to go for it but he did examine things carefully and gave me confidence to go for it . He gave me genuine advise and put my mind at ease and I knew I was in good hands. And the result was as per expectation. I was beyond pleased with my experience. He did exactly what needed to be done. He is extremely good at what he does and makes sure his patients feel comfortable too. I would highly recommend Dr. Amit for any type of plastic surgery in India.
Kevan Sim
Thank you, Dr. Amit Gupta, for providing me the correct body appearance. I am pleased with the way I was treated for Liposuction .Thanks for such a wonderful approach.
Sona Sharma
I was having mole on my nose and it started paining, then I came to know about surgeon Dr. Amit Gupta and he did surgery and now I am happy with his surgery. Really impressed with his work. Thank you doctor.
Vinay Patel
Post my pregnancy, I gained weight and was losing my self-confidence, then I heard about Dr. Amit Gupta. I met him and he understood my concern very well and advised me to go through the mommy makeover surgery. I am very much impressed with his expertise and professionalism. I recommend every new mother to consult him if they are also going through this.
Sheelam Singh
Has been very great experience with Dr. Amit, Vikas Sir and Satpal Sir. Vikas sir organize my appointment with Dr. Amit and surgery timing he's such a nice guy I am very glad to Dr. Amit and his team for my surgery thanks a lot.
Arzu Manhas
I had my gynecomastia surgery by Dr Amit Gupta, he is kind personality and very humble doctor. He explained me about gynecomastia in precise manner, he has profound knowledge in his Field and I am highly satisfied with the result. I would like to recommend Dr. Amit Gupta to the person who is suffering from gynecomastia.
Neeraj Kumar