Nipple Surgery and Areola Reduction Surgery
Nipple Surgery and Areola Reduction Surgery
People often worry about their large nipple which could restrict them from wearing their favourite dresses and be their confident self. As a solution for this, many people opt for nipple reduction surgery. The surgery procedure includes working on large, long or droopy nipples. The size and shape of the breast can be greatly boosted by these procedures. One major requirement for the people who are planning to have a nipple reduction surgery is that they should be healthy and also should be thoroughly informed about the consequences and side effects of the surgery. At the first step, meeting the surgeon and discussing with him about the surgery and possible risks and results after the surgery is vital. The procedure requires to give anaesthesia to the client at the time of the surgery. Nipple size reduction surgery may need local anaesthesia.
The surgery takes one to two hours maximum. It is a day-care procedure wherein there is no need to stay in the hospital after the surgery. The process is carried out in such a manner that after giving you anesthesia, the doctor would make small incisions on the nipples. The incision will be small enough for it to heal very quickly. After the incision is made, surplus tissues around the incision are removed by the doctor. Then, there are stitches made to close the incisions and dressing will be placed over the breasts.
The surgeon might suggest you to replace your regular bra with a special one over your breasts. It is done in order to assure the best healing position for your breasts. You are recommended not to take a bath for one or two days after the surgery. You will be able to go back to your regular routine in just one day after the surgery. Driving is prohibited for one or two days after the surgery.
You would be allowed to carry out any strenuous activity only after three weeks post-surgery. It will take several months or maybe one year for the scars to fully fade off. The first two days after the surgery there could be some discomfort or pain. You may be prescribed medication by the surgeon to ease your pain and discomfort. You must be aware of the below-mentioned shortcomings as well-
Experiencing bruising
Numbness in the area of surgery
Swelling of the breasts
Tingling in the nipple-areola complex
All these would eventually get over with time. You should be careful about the postures while you sleep post-surgery. In order to make the healing process swift, the doctor may suggest you to sleep on your back for the first week. You would be recommended to wear a special surgical bra for the first few days and not at all the ones that are too tight. You would be recommended to wear your bra almost all the time post the process in order to keep the breast in position.
The probable risks of the surgery include some general risks that are a part of any other surgery, some of which are mentioned below-
Infection
Scarring
Loss of nipple sensation
In most cases, the result of the surgery lasts forever. But, a point to be kept in mind is that the shape and size of the breast may alter over time as a result of ageing.
Schedule A Consultation
Not sure if you are eligible for the procedure or if you still have questions regarding breast augmentation or any other procedure including hair transplant, Gynecomastia Treatment, Laser Resurfacing, Abdominoplasty, Liposuction, Cheek Augmentation, Facelift, etc. that you need to be answered, feel free to contact Dr. Amit Gupta and set up an appointment for a deep consultation for further in-depth about how breast augmentation can benefit you.
Videos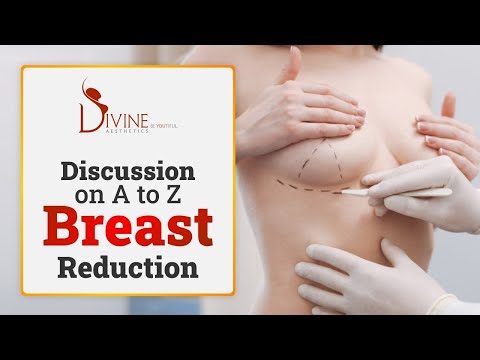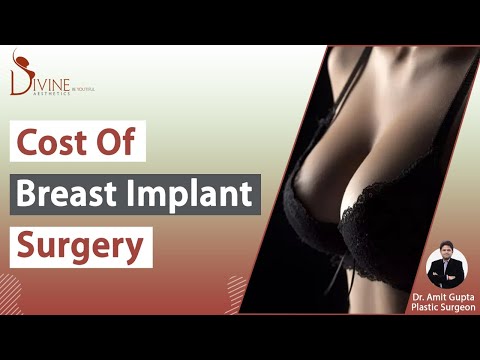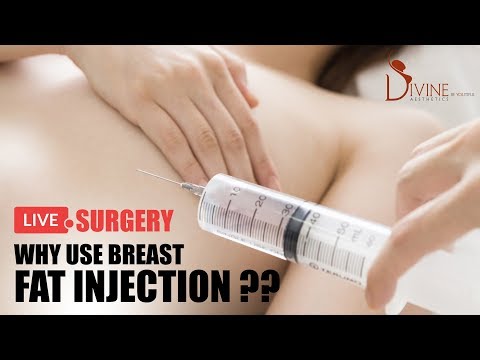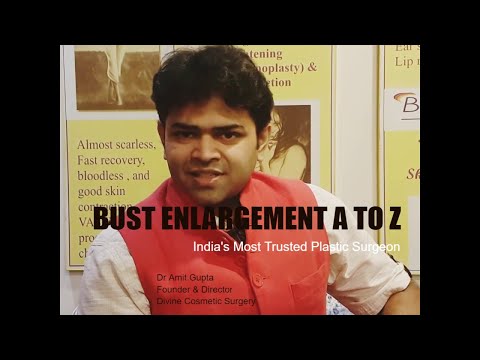 Why choose Divine
Newest Technology
Best Results at Optimum Price
Patient Safety is our Priority
Team of the Internationally Trained Plastic Surgeons
Personalized Post Surgery Follow up

Testimonials
I'm super amazed by your talent! My busts after the bust procedure which you perfectly performed look stunning. Your consultation was an eye-opener, along with your patience, with such calmness you kept answering all my questions and concerns. That is what helped me understand everything about the pre and post procedure process. The post-procedure phase was extremely satisfying especially considering this was my first surgery of any kind! Thank you so much Dr. Amit Gupta!
Priya.H.
It was a really amazing experience. Dr. Amit Gupta is a very helpful and great person. All staff members were outstanding and made me felt very relaxed at all whiles. I'll recommend to everyone for breast reduction surgery. Thanks, Dr. AMit Gupta team. I love you Dr. Amit and May God bless you for your future.
Tannu Shukla
Dr. Amit Gupta and his staff made me feel comfortable and safe before, during and after the bust procedure. I've no doubt that Dr. Amit Gupta and Divine Cosmetic Surgery is the best at giving you dreamy busts and would recommend everyone to consult him for all procedures.
Gunpreet.B.
Hey! I am Neha. Bestttt experience of my life! The best doctor I could have found! He helped every step of the way! He was so professional, welcoming and I always felt more than comfortable in his office! His staff was so accommodating and all my questions got answered immediately! My breast looks and feels natural!! I had the surgery on a Wednesday and went back to work the following Monday. I absolutely love my breast. I have so much confidence now! I am completely happy with Dr. AMIT And his staff and would highly recommend you go with him! Love my new body!! Thank you once again, Dr. Amit!
Ameh Mittal
My journery with Dr. Amit Gupta and her clinic was amazing and throughly professional. Any surgery can be nerve recking, but Dr. Gupta went above and beyond my expectations to explain the procedure in unimaginable details. He was compassionate and understood my needs perfectly. And, now I feel more confident then ever before. I am grateful that he was my surgeon and did an absolutely fantastic bust procedure. Thank you so much Dr. Gupta and the entire Divine Cosmetic Surgery staff.
Heena.M.