Arm Liposuction Surgery
No one likes the extra fat deposition on their arms. And ugly and sagging arms often irritate people because they can't wear the clothes of their choice. This is a problematic area, especially for men and women from western countries because they are used to wearing sleeveless garments. One of the best ways to remove the excess fat from arms is an arm Liposuction. But people don't go for this surgery because they feel that it's too costly. But now you can arm liposuction surgery in India at a very affordable cost. Just contact Divine cosmetic surgery, and they will explain to you the entire surgical procedure.
About Arm Liposuction
Arm liposuction is a method for the reduction of excess fat cells from the patient's arms. This surgery enables patients to have thin and slender arms that look beautiful and attractive. If you are worried about the cost of surgery for arm liposuction, check the arm liposuction cost in India, and you will get a very affordable surgery.
Safety
This surgery is mostly safe, and minimal complexities are involved in the surgery. But you need to consult your surgeon and communicate with him properly if you have any medical history.
Convenience
The arm liposuction surgery in India is very convenient, and it takes a maximum of 2 hours for the surgery.
Cost Of Arm Liposuction
The arm liposuction cost in India is not too much. But the price can vary from one state to another. The average cost for the arm liposuction surgery is INR 50,000 to 60,000. Having this surgery helps you to get beautiful arms that can add beauty to your overall body.
How does arm liposuction surgery work?
Arm liposuction surgery in India provides a contoured structure to the body. And in addition to it, it also assures you that you won't have any complexities related to the blood vessels and the nerves. Under this process, the skin flaps are removed through a small surgical procedure.
Procedure for arm liposuction
The process of arms liposuction begins with an infusion of anesthesia in the patient's body. This helps patients to avoid all kinds of discomfort and pain during the surgery. After this, a small incision is created under the skin in the arms, and a vacuum suction tube is placed in the fat area. This vacuum tube helps to remove the extra mass of fat from the body. The suction helps the tube to remove the excess fat layer.
Are there any risks or side effects?
There is minimal complexity involved in arm liposuction. But like any other surgical procedure, this has certain risks that can be minimized by the surgeons.
Pain or soreness
Bruising
Swelling
Minor scarring
Irritation around the incision site
A surgeon can easily manage all these risks and side effects. For the best and convenient arm liposuction procedure, you can contact Divine cosmetic surgery.
Videos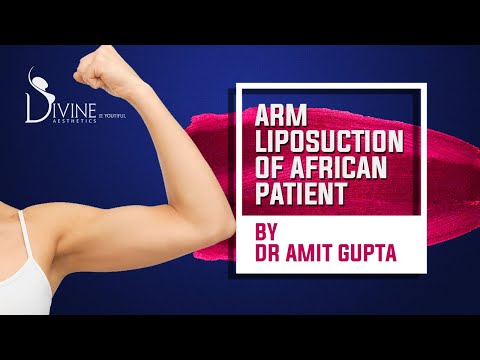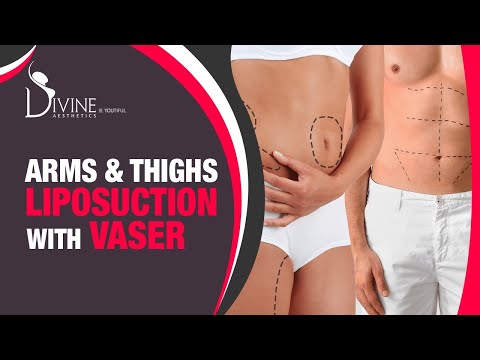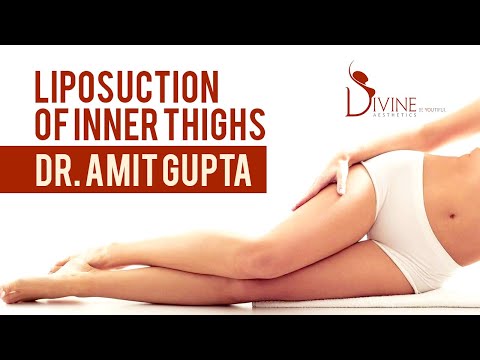 Why choose Divine
Newest Technology
Best Results at Optimum Price
Patient Safety is our Priority
Team of the Internationally Trained Plastic Surgeons
Personalized Post Surgery Follow up

Testimonials
Thank you, Dr. Amit Gupta, for providing me the correct body appearance. I am pleased with the way I was treated for Liposuction .Thanks for such a wonderful approach.
Sona Sharma