Neck Liposuction
About
People nowadays face the problem of a double chin due to increase in weight or also due to different health issues or even due to aging. And this problem of double chin often leads to low confidence among people about their looks. Everyone wants to get rid of a double chin. But even after several exercises, sometimes it becomes difficult to lose this pack of skin, hanging around your neck. But now liposuction comes at your rescue, and you can easily remove this stubborn fat layer from around your neck. Neck liposuction is a surgery that involves the removal of extra fat layers from around your neck. Divine cosmetics provide cost-effective neck liposuction surgery in India.
Safety
Anytime a foreign thing is injected into your body, and there are certain risks involved. But most of the time, there are minimal safety issues or risks associated with neck liposuction.
Convenience
Neck liposuction is not considered a very major surgery, and it takes around two to three hours to complete the surgery.
Cost
Neck liposuction is very costly in western countries, and it takes around $1200 in western countries, but the average Neck liposuction surgery cost in India is about INR 35000 to 1,00,000. For more details and neck liposuction surgery cost in India, you can contact Divine cosmetic surgery.
How does the neck liposuction surgery work?
A neck liposuction surgery can help you to remove those extra fat layers near your neck. And this also helps you to achieve the jawline you desire. Thus you look younger and beautiful.
Procedure for neck liposuction:
After the patient is sedated, the surgeon makes small incisions in the skin to introduce the liposuction cannula. After the incision of the liposuction cannula, they make a fanning movement to remove the extra fat. And at last, a bandage is applied according to the requirement.
Are there any risks or side effects?
Like any other surgical procedure, the neck liposuction has few risks or side effects. But this can be minimized by a good surgeon by following proper procedures.
Some of the risks/ side effects are:
Bleeding
Complications from anesthesia
Numbness of skin
Discomfort
Swelling
scarring
It is also possible that sometimes a patient doesn't get the desired result. But most of the time, neck liposuction is a safe surgical procedure. To know more about neck liposuction surgery in India, you can contact Divine cosmetic surgery.
Videos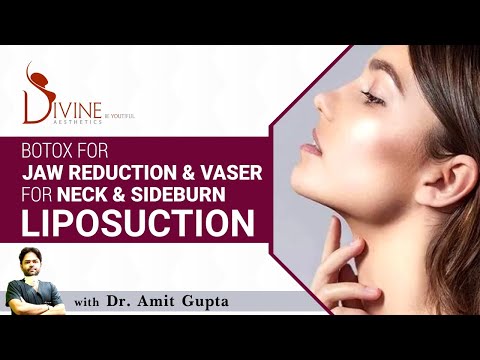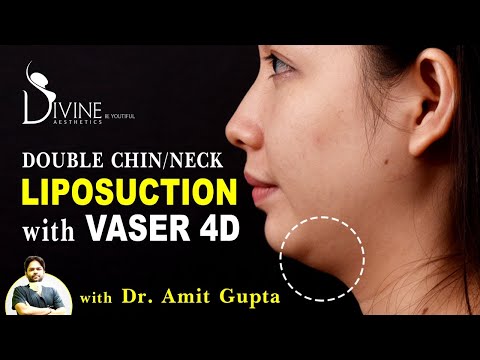 Why choose Divine
Newest Technology
Best Results at Optimum Price
Patient Safety is our Priority
Team of the Internationally Trained Plastic Surgeons
Personalized Post Surgery Follow up

Testimonials
Thank you, Dr. Amit Gupta, for providing me the correct body appearance. I am pleased with the way I was treated for Liposuction .Thanks for such a wonderful approach.
Sona Sharma