How Will You Know You Have Gynecomastia
About Gynecomastia
A lot of people across the world suffer from the problem of having male breasts or gynecomastia. The only cure to this after it reaches anything over a particular grade is a male breast reduction surgery. Gynecomastia surgery in India is a procedure that is done often as many men suffer from this problem in our subcontinent. Some men even have to resort to wearing breast support like brassieres which may make them feel very insecure and may even result in them having psychological trauma.
A lot of teenagers and kids also face humiliation because gynecomastia also arises from genetic reasons and may be developed at a very young age. It can also come from external factors like alcoholism or liver failure, which may cause gland enlargement. Gynecomastia surgery in India is frequently done because it comes in the way of daily activities like swimming and sports and affects agility and movement in general.
Procedure of Gynecomastia
Before getting the surgery done, it is advisable that you first get clinically diagnosed. Usually, patients approach their surgeons once they face a lot of bullying from society for having a feminine appearance, as the giant lumps of fat and glands on their chest may appear like breasts. If the patient is comfortable with the way they look, and there is nothing wrong with having a lumpy chest in this day and age of body positivity, this procedure is mostly unnecessary. But the male breast reduction surgery can make a lot of men feel secure about their appearance. There is no further investigation that any surgeon needs to conduct to confirm the diagnosis.
Gynecomastia surgery cost in India is usually a bit high. Still, Divine Cosmetic Surgery offers a reasonable rate for their patients, along with the best surgeons and staff to take care of your cosmetic needs with safety and security.
Videos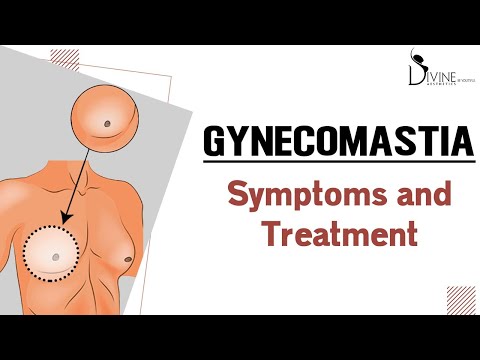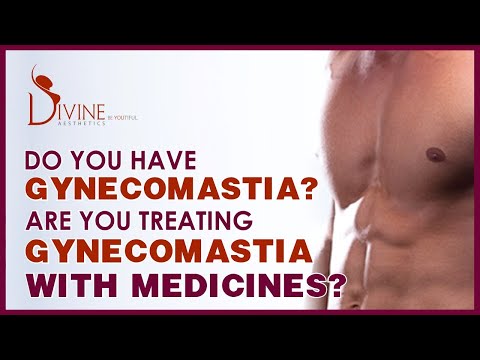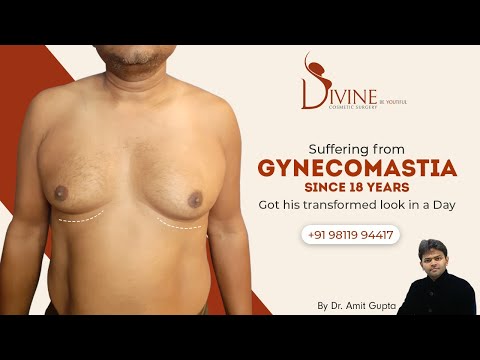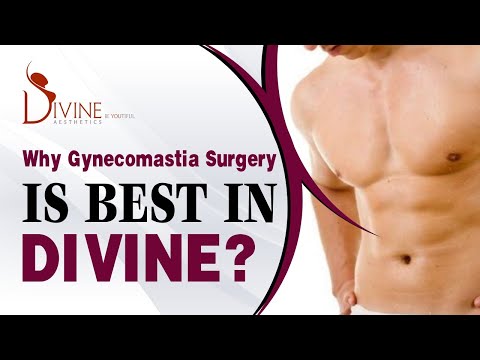 Why choose Divine
Newest Technology
Best Results at Optimum Price
Patient Safety is our Priority
Team of the Internationally Trained Plastic Surgeons
Personalized Post Surgery Follow up

Testimonials
Has been very great experience with Dr. Amit, Vikas Sir and Satpal Sir. Vikas sir organize my appointment with Dr. Amit and surgery timing he's such a nice guy I am very glad to Dr. Amit and his team for my surgery thanks a lot.
Arzu Manhas
I had my gynecomastia surgery by Dr Amit Gupta, he is kind personality and very humble doctor. He explained me about gynecomastia in precise manner, he has profound knowledge in his Field and I am highly satisfied with the result. I would like to recommend Dr. Amit Gupta to the person who is suffering from gynecomastia.
Neeraj Kumar
I got 6 packs chest surgery from Dr Amit Gupta of Divine Cosmetic surgery. He gave me the perfect sculpted chest and abs I always wanted. He is the best plastic surgeon in Delhi. His team took great follow up after the surgery. I am very happy.
Saurabh Singh
I am enough happy with your excellent way of gynecomastia surgery treatment. Dr. Amit Gupta is a superb person. I was treated very well and would highly suggest to office colleague and friends. He is a very simple man and having a positive attitude. I am really happy from Doctor Amit Gupta. Thanks. All the best Dr. Gupta.
Arindam Dutta
A big thanks to Dr. Amit Gupta for done my gynecomastia treatment surgery without pain and blowing blood. Dr. Gupta is very professionalism. In his clinic a foreigner also came for the Gynecomastia surgery, when I get done my surgery that day a abroad person was there for surgery.
Dalveer Singh