Man Chest Pack
About Man Chest Pack:
Pseudogynecomastia or Man chest pack is a condition that occurs in obese men and causes fat deposition in the subareolar area. The condition cannot be stated as pathological or physiologic as there is just a bilateral deposition of fat that does not change shape and size. In a few cases, there occurs a significant increase in aromatization in fatty tissues that leads to true gynecomastia.
Pseudogynecomastia occurs due to hormonal imbalance and gets treated on its own. As stated before, it's not a disease but can lead to certain psychological issues due to physical embarrassment.
The fullness in man chest may occur due to the following factors:
Too much fat deposition

Loose and saggy skin around the areolar

Excess deposition of breast tissue and fat
Safety for Man Chest Pack:
Risks involved with the treatment(surgery) of pseudo gynecomastia are:
Blood clotting

Pain

Infection

Fluid buildup

Allergy

Swelling

Soreness
Convenience for Man Chest Pack:
Post-surgery, you need to use a compression garment to prevent swelling. There also arises a condition of fluid buildup for which a drainage tube is placed to drain the excess fluid and blood.
Videos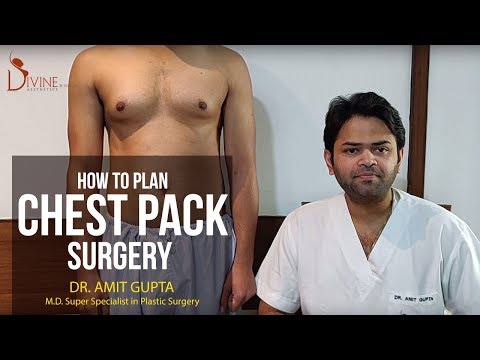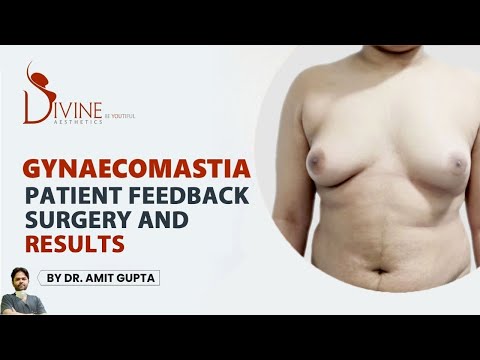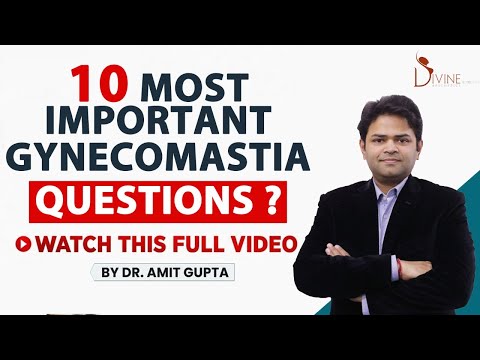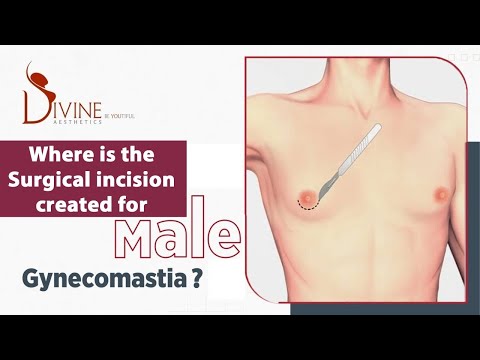 Why choose Divine
Newest Technology
Best Results at Optimum Price
Patient Safety is our Priority
Team of the Internationally Trained Plastic Surgeons
Personalized Post Surgery Follow up

Testimonials
Has been very great experience with Dr. Amit, Vikas Sir and Satpal Sir. Vikas sir organize my appointment with Dr. Amit and surgery timing he's such a nice guy I am very glad to Dr. Amit and his team for my surgery thanks a lot.
Arzu Manhas
I had my gynecomastia surgery by Dr Amit Gupta, he is kind personality and very humble doctor. He explained me about gynecomastia in precise manner, he has profound knowledge in his Field and I am highly satisfied with the result. I would like to recommend Dr. Amit Gupta to the person who is suffering from gynecomastia.
Neeraj Kumar
I got 6 packs chest surgery from Dr Amit Gupta of Divine Cosmetic surgery. He gave me the perfect sculpted chest and abs I always wanted. He is the best plastic surgeon in Delhi. His team took great follow up after the surgery. I am very happy.
Saurabh Singh
I am enough happy with your excellent way of gynecomastia surgery treatment. Dr. Amit Gupta is a superb person. I was treated very well and would highly suggest to office colleague and friends. He is a very simple man and having a positive attitude. I am really happy from Doctor Amit Gupta. Thanks. All the best Dr. Gupta.
Arindam Dutta
A big thanks to Dr. Amit Gupta for done my gynecomastia treatment surgery without pain and blowing blood. Dr. Gupta is very professionalism. In his clinic a foreigner also came for the Gynecomastia surgery, when I get done my surgery that day a abroad person was there for surgery.
Dalveer Singh