Complication of Hair Transplant
Hair Transplant Complications
What can go wrong in a hair transplant surgery (Complications in hair transplant)?
Hair transplant is one of the most common plastic surgery procedures in men and is also increasing for women. Complications often occur, and most of them are caused by technical issues. These can be prevented by following proper and diligent steps of care.
Complications related to medical illness
Patients who suffer from diabetes are more prone to infection, bad scar healing and poor overall growth of hair. At Divine Cosmetic Surgery, we have established protocols and for diabetics, we insist on good control of glycosylated haemoglobin and reasonable control of fasting blood sugar. In addition, we have also started antibiotics i.e., augmentin in the morning and continue till 7 days post-procedure. Proper head wash with antidandruff shampoo is started in the preoperative period itself.
Complications related to recipient area
Patients who commonly suffer from dandruff and other fungal infections, it is essential to use an anti-dandruff shampoo at least once a week and if required, then the use of ketoconazole cream is also advised, particularly in the donor area.
Medical illnesses like cardiac disorders are bound to be treated by the use of blood thinners. This must be looked after and any patients on anticancer medicines and immunosuppressants should not be operated.
Patients suffering from alopecia areata and psoriasis should be operated with great caution and all the evidence of active disease must be removed cautiously. We prefer to do a test patch and wait for a year to witness the progress after cessation of active disease.
General Hair Transplant Complications
Complications like bleeding, hematoma, infection, pain can occur after carrying out any surgical procedure. However, the incidence must be less and with experienced clinics it should not be visible. Any of the problems can be prevented by adhering to careful plastic surgery principles.
Complications related to donor area
Common problems regarding this are poor scarring, delayed scar healing, shock loss around the donor hair, skin necros, persistent pain and numbness.
Pain and numbness is a major problem that can occur due to neuroma, deep incision after the cutting of galea and consequent nerve damage. Steroid injections too are a help at times and adhere to the technique is the best way to avoid this complication altogether. Another problem is skin necrosis, something that occurs most commonly to smokers and this happens with a very thick strip with tight closure, massive infection and excess FUE which does not let the skin to heal. In these situations, it is best to be conservative, dress the wound with betadine ointment and not use systemic antibiotics. Poor scarring is due to improper technique inclosure, a tight scalp and sometimes too much of FUE in a small area but these can be avoided with proper technique and care and usually it heals in 3-6 weeks. Divine Cosmetic Surgery provides for proficient services from the best surgeon and we perform the trichophytic closure to achieve a virtually indistinguishable scar in FUT cases.
Some of the most common situations are poor or no hair growth, poor hairline design, very low hairline, the poor density of hair, pimples, improper planning of future procedures, planting of body hair or using punch grafts creating a cornfield type appearance.
The abovementioned are some of the technical issues that occur due to poor surgical technique, bad planning, surgeon's experience and competence. It is essential patients check the credibility of the doctor and the clinic, along with which they should also check that the doctor is a Plastic Surgeon. One should not be misled by huge promises or cheap costs because the aim is to get the best treatment and build a relationship. You must further check if the team belongs to the doctor or has been hired for the surgery. All these portray the commitment of the doctor towards the patient.
Videos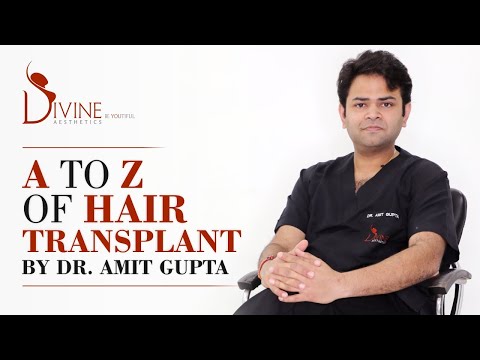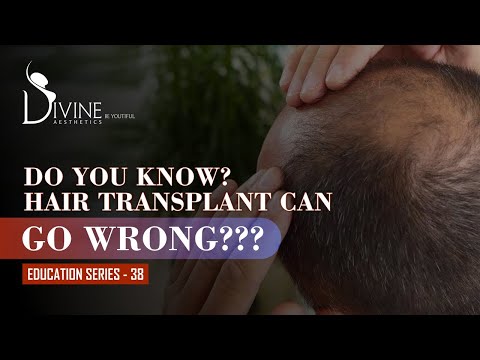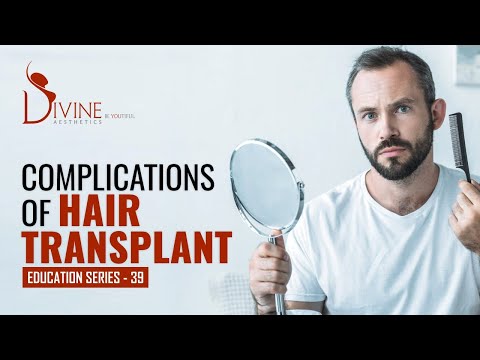 Why choose Divine
Newest Technology
Best Results at Optimum Price
Patient Safety is our Priority
Team of the Internationally Trained Plastic Surgeons
Personalized Post Surgery Follow up

Testimonials
I was going through through hair loss and was getting very much concerned with this problem, then my friend told me about hair transplant surgery by divine cosmetic. I am glad that I consulted him and got the surgery done. Will recommend divine cosmetics to everyone.
Anupama Jagannath
I appreciate Dr. Gupta's amazing work. At least I am his 100%satisfied Client. I can't be satisfied so easily and have a problem of judging everything minutely but at this stage, I was in need of expert hair transplant surgeon and that is at the stage when I was having very little hair left to be used for transplant but Dr. Gupta's amazing calculation and expertise could make it possible. Post-transplant I am more comfortable and confident and surprised to see the way he planned everything. I once again thank Dr. Gupta.
Harinder Puri
After getting frustrated from hair fall, I was looking for the best hair transplant Doctor and was worried as I know that some people face many problems after doing hair transplants. But thanks to Dr. Amit Gupta for hair transplant work done in the best way, I waited for 6 months to see if I face any problem after doing a hair transplant but not any problem I faced thanks to the best service and work by Dr. Amit.
Saurabh Sood
Divine Cosmetic Surgery is the best clinic for cosmetic surgeries in India. Anyone looking for the best clinics for Hair transplant in India, they should definitely step ahead with Divine Cosmetic Surgery.
Shubham Singhal
Best Hair transplant clinic in India. Dr. Amit Gupta is very skillful and experienced. Divine cosmetic surgery is the perfect place for Cosmetic Surgery procedures in India.
Divesh Gupta
Their hair transplant procedures are really effective and within budget also. Within 3 months you will start seeing results.
Mr. Sanjay Sanwal
Dr. Amit Gupta is truly one of the best hair specialists in the industry. His passion comes through with his process and he is always up for a challenge. if you want to work with one of the best, I recommend him. Furthermore, He is innovating the practice and refining new methods to improve the hair restoration & transplant process. He is a master at his craft and is passionate about changing lives. With so many options in the market, you can rest assured that you are in highly competent hands with this expert. You have been such a great doctor. I wish others can experience your care and expertise as a doctor.
Mr.Gaurav
Dr Gupta and his team is brilliant. The whole process was made clear to me before i travelled to his clinic from London to newdelhi. The after care service provided to me was highly professional & throughout my journey of hair transplant i was given the full care. 100 % recommend him should you want a 100% result . Thank you once again to Dr Gupta and Divine cosmetic surgery team .
Mr.Prab U.K.
I was fed up baldness in such a young age. Getting bald from front side. I got my hair transplant done by Dr. Amit and had a great experience . i went through internet many times but I did not find anyone as pleasing and promising as Dr. Amit he answered all my question genuinely. Thank you doctor for changing my look. I would really recommend Dr. Amit Gupta to everyone .
Mr. Rajat Gupta