Dimpleplasty : Dimple Creation Procedure & Surgery
Dimple Creation Procedure
Dimples on the face are usually located on the cheeks but in some cases, dimples may also be present on the chin of an individual. From an anatomical perspective, dimples are formed due to the insertion of fascial groups of the zygomaticus major muscles to the dermal or dermis. This is done for the tethering effect of the zygomaticus major bifid muscle.
Dimples also have a huge appeal amongst people. They look quite attractive to people. And because of this, many patients request to have artificial dimple creation. The cosmetic surgery procedure that is used to create these artificial dimples is known as dimple creation surgery.
Ideally, you should only get dimple creation surgery from a skilled cosmetic surgeon. This means that you shouldn't compromise on the dimple creation surgery cost in India. This will ensure that even if you end up paying a bit extra on the dimple surgery cost in India, you will still get the best possible results.
Today, we'll talk about this surgery in detail and the dimple surgery cost in Delhi.
What is the Procedure of Dimpleplasty?
A dimpleplasty is an outpatient procedure. This means that you can get this procedure done directly at a cosmetic surgeon's clinic and you wouldn't be required to visit the hospital. This would reduce the dimpleplasty cost in India to a certain extent as the patient will save on hospital room charges.
In some cases, the patient might not even be required to go under general anesthesia. The steps that are followed for performing this surgery are:
The cosmetic surgeon will use a topical anesthetic like lidocaine on the skin. This is done to make sure that no discomfort or pain is experienced by the patient during the operation. It takes around 10 minutes for the anesthetic to take effect

A biopsy tool is used to create a hole into the skin to create a dimple

A little bit of fat and muscle is removed to help in the creation of a region that is roughly 2-3 millimeters in length

When the cosmetic surgeon is creating the space for the upcoming dimple, then they also place a suture or sling out of one side of the cheek muscle into another. The sling is then tied to place the dimple permanently set up
After going through this procedure, you might already be able to guess that there are several factors that affect the dimple surgery price in India.
The Recovery From Dimpleplasty
Recovering from dimpleplasty is a rather simple process. There is no need for the patient to remain in the clinic. Usually, the patient can go back home immediately after the surgery. One can experience mild swelling after a short while of getting the surgery. This is nothing to worry about. You can simply apply cold packs to reduce the swelling or you can leave it as it is as the swelling will go away on its own.
After two to three days of getting the surgery, you can go back to your work, college, or other routine activity. The cosmetic surgeon might also schedule a follow back appointment to check on the outcome of the procedure.
The Cost of Dimpleplasty
As mentioned before, there are several factors that can affect the cost of a dimpleplasty. One of these factors is whether an individual wants to get the procedure done on one cheek or both cheeks.
The cosmetic surgeon will also prescribe antibiotics for healing. These antibiotics might cost much depending on what exactly has been prescribed by the cosmetic surgeon. Pain medications might also be prescribed but patients can also take some over-the-counter pain medications.
Most cosmetic surgeons also ask patients to invest in a betadine mouthwash that one would use during the recovery. The entire surgical process takes around 30 minutes to perform. The cost of the Dimpleplasty surgery might also range from INR 35,000 to INR 60,000. However, if you want to know the exact cost of the procedure, then you should directly contact the best cosmetic surgeon in Delhi.
The Possible Complications
Dimpleplasty is a relatively safer process than other surgical procedures. However, if this procedure is not done correctly, then some possible complications that can arise are:
Mild postoperative swelling

Postoperative hemorrhage

A buccal branch of facial nerve injury

Scar formation in a controlled place

Abscess formation

Foreign body granuloma

Oozing

Bleeding
In case of any complications, the patient should directly contact the cosmetic surgeon as soon as possible.
The Results of Dimpleplasty
Most patients face no complications to minimal swelling during their recovery. A solidly made dimple will be visible to the patient for the first couple of weeks. But after that, the dimple will act like a real dimple, which means that it will only be visible when the patient is grinning. You might also find it interesting to note that this surgery is possibly reversible.
Why Choose Divine Cosmetic Surgery?
Divine Cosmetic Surgery is one of the most trusted cosmetic surgery clinics in India. The medical team at Divine Cosmetic Surgery is always striving toward excellence under the expert guidance of Dr. Amit Gupta.
At Divine Cosmetic Surgery, you will only get the best and safest cosmetic surgeries performed with keeping the patient at the forefront of everything. Our aim is to provide all our patients with the best possible final results in the safest manner.
We are also providing the first consultation to all our patients for free! So, book your first free consultation and experience world-class medical treatments at Divine Cosmetic Surgery.
Videos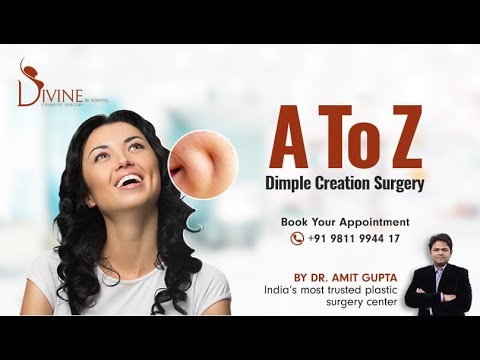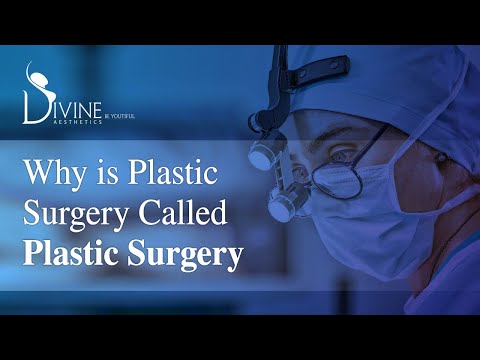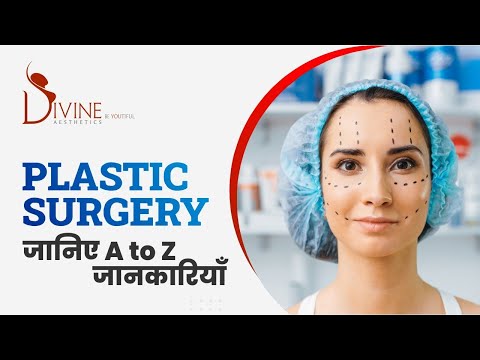 Why choose Divine
Newest Technology
Best Results at Optimum Price
Patient Safety is our Priority
Team of the Internationally Trained Plastic Surgeons
Personalized Post Surgery Follow up

Testimonials
My face now matches how young i feel. I am extremely happy with the results of my face lift and for choosing Dr amit gupta as my plastic surgeon.
Guri Gujjar
One of the best Plastic & Cosmetic Surgeon in Delhi performing procedures such as Hair transplant, Body contouring, Breast enlargement including Endoscopic Mark-less Breast Augmentation, VASER, Breast reduction including short mark-less procedures, Face Lift, Nose procedure, FACE REJUVENATION etc.
Raushan Pant
Divine cosmetic is the best place for cosmetic surgeries in Delhi. Dr. Amit Gupta is one of the best surgeon for the following procedures like hair transplant, breast implants, Face surgery, etc.
Dipesh Gupta
Worried to go for it but he did examine things carefully and gave me confidence to go for it . He gave me genuine advise and put my mind at ease and I knew I was in good hands. And the result was as per expectation. I was beyond pleased with my experience. He did exactly what needed to be done. He is extremely good at what he does and makes sure his patients feel comfortable too. I would highly recommend Dr. Amit for any type of plastic surgery in India.
Kevan Sim