Face Fat Injection
Fat injection with the help of fat transfer or autologous fat transfer is an exciting procedure in Cosmetic Surgery in the present times. A lot of emphases is being laid to the regenerative and rejuvenating aspect of fat. This strategy has not been appreciated in the past and thus has the capacity of making skin look younger, providing a youthful glow, improving the skin pigmentation, decreasing acne scars and improving accident scars. This also aids in enlargement of areas such as lip, cheek, laughter lines, breast and buttocks.
We use Body's fat within to the fill laughter lines, under eyes, lips, cheek and the temple region to rejuvenate the face. Wherein fat is not that well understood by the majority of doctors, it is a beautiful substance to create the natural filling that brings about a favourable effect and also causes improvement of skin texture.
Fat can be used in macro form for lips, cheeks and laughter lines. Specifically, for under eyes we process fat to make nana fat. Fat is also a useful agent for enhancement of breast and buttock and also to improve scars on the body.
Forms of Fat Transfer
Mega Fat transfer – This technique is followed by injecting to enlarge buttocks, breast and calf. This is a very popular procedure where fat is being removed from the abdomen, arms, back and is injected in the breast or the buttocks to give a very natural enlargement which is non-temporary with no side effects and no need for any sort of implants. A large quantity of around 2 litres can be injected at one time.
Micro – fat transfer – In this technique, the fat is centrifuged and then the fine component is used to enlarge lips and cheeks. This is helpful in correcting laughter lines, rejuvenate the face skin and reduce acne scars.
Nano-fat Transfer – This method is followed by transferring the fat solution to improve wrinkles on the upper lip, under eyes and to improve the overall skin texture.
Possible problems with Autologous Fat
Liposuction is a common method and in this specific arena, the fat is taken from the abdominal region and in thigh areas and injected in other areas like lip. It is necessary to inform the patient about liposuction before the patient undergoes the effect of local anaesthesia. The fat that is taken from various areas is processed and filled into the syringes and then the fat is transferred into the desired areas in appropriate amounts. This could cause swelling in the region the surgery is done. This condition can last for almost 3 to 6 weeks post-procedure. Therefore, one needs to take care of the body and health for a few days. Resorption can occur to almost 30% to 50% of the fat injected and therefore, it is necessary to inject a quantity of fat that is 30% more than what is required. A deformity in appearance can be caused but it generally fades away after a period of 6 weeks.
Videos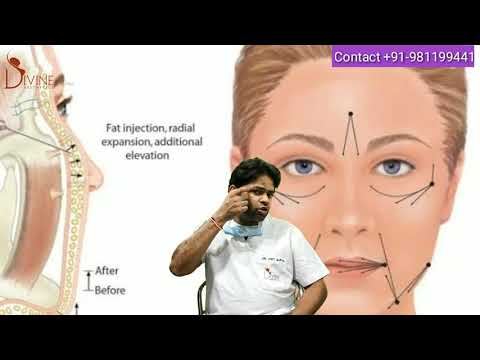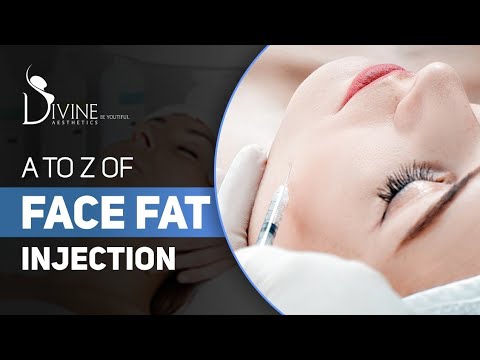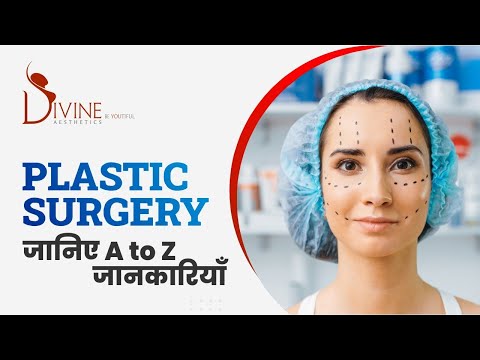 Why choose Divine
Newest Technology
Best Results at Optimum Price
Patient Safety is our Priority
Team of the Internationally Trained Plastic Surgeons
Personalized Post Surgery Follow up
Before & After Gallery

Testimonials
My face now matches how young i feel. I am extremely happy with the results of my face lift and for choosing Dr amit gupta as my plastic surgeon.
Guri Gujjar
One of the best Plastic & Cosmetic Surgeon in Delhi performing procedures such as Hair transplant, Body contouring, Breast enlargement including Endoscopic Mark-less Breast Augmentation, VASER, Breast reduction including short mark-less procedures, Face Lift, Nose procedure, FACE REJUVENATION etc.
Raushan Pant
Divine cosmetic is the best place for cosmetic surgeries in Delhi. Dr. Amit Gupta is one of the best surgeon for the following procedures like hair transplant, breast implants, Face surgery, etc.
Dipesh Gupta
Worried to go for it but he did examine things carefully and gave me confidence to go for it . He gave me genuine advise and put my mind at ease and I knew I was in good hands. And the result was as per expectation. I was beyond pleased with my experience. He did exactly what needed to be done. He is extremely good at what he does and makes sure his patients feel comfortable too. I would highly recommend Dr. Amit for any type of plastic surgery in India.
Kevan Sim