Lip Implant Surgery In Delhi (India) – Surgery Cost & Procedure
Lip Implant Surgery
Lip implants are cosmetic procedures that are used for improving the fullness and plumpness of the lips. This procedure has gained a lot of popularity in recent years. There are two types of implants that can be used for this procedure. These types of implants are:
Silicone
Expanded polytetrafluoroethylene
Both of these implants are safe but the lip implant cost in India can differ quite a lot in both of these implants. Usually, cosmetic surgeons prefer expanded polytetrafluoroethylene due to the favorable tissue response.
The expanded polytetrafluoroethylene implant is softer and easier to compress than the silicone option. This means that the feel of the implant is also natural and less noticeable in the lip. This is why you should rely on the judgment of your cosmetic surgeon as he or she will select the best implant for you depending on the type of final results that you want.
You might also find it interesting to note that apart from plastic lip implants, there are other types of implant procedures. Some of these implant procedures are:
This procedure is used as an implant of skin from the lower stomach area to fill the lip
This procedure uses fat that has been transferred from the abdomen to fill the lip
The lip augmentation cost in India for both of these procedures is different. If you want to know the exact lip augmentation cost in Delhi, then you should directly contact your cosmetic surgeon.
Am I a Good Candidate for a Lip Implant?
You are a good candidate for a lip implant if you have:
Relatively symmetrical lips

Enough lip tissue to stretch over and hide the implant

Have an aversion to frequent procedures

Prefer a permanent lip augmentation solution

Prefer to save money in the long run

Can afford lip enhancement surgery cost in India
If you fulfill these criteria and you are a good candidate for a lip implant, then you should schedule your first consultation session with a board-certified plastic surgeon. The consultation will help determine the next steps that you need to take in preparing for your lip implant surgery.
The Procedure
A lot of preparation goes into scheduling a lip implant surgery. This means that if you smoke or take blood thinners, then you will be asked to stop smoking or taking blood thinners before the surgery. If you have oral herpes, then you may be asked to take antiviral medications.
The surgery will be done in-office or at the hospital. The surgeon will first sterilize the area and use a local anesthetic to numb the lips. After sterilization and anesthesia, the following steps will be performed.
An incision will be made on either corner of the mouth

A clamp is inserted into the incisions and a pocket or tunnel is created

The clamp will open once the tunnel has been created and the implant will be inserted

The clamp is removed and the implant remains inside the lip

The incision is closed with small sutures
The entire surgery will roughly take 30 minutes to perform. The patient can drive home after the surgery.
The Recovery
The recovery time for lip implantation is usually between 1 to 3 days. However, it should be noted that one needs to avoid any kind of pressure or pulling around the lip area for 7 to 14 days. This includes opening the mouth too wide or compressing the lips too much. This is done to avoid shifting the implants out of place.
It can take 1 to 2 weeks for the tissue to begin scarring and holding the implant in place. In some cases, pain medication can be taken. To minimize swelling and scarring after recovery, one can use ice packs and head elevation.
Are Lip Implants Safe?
Lip implants are generally safe but if not done correctly, there can be some complications. Some risks and complications of the procedure are:
Bleeding
Infection
Allergy to the anesthetic
Allergy to implant
Once you are done with the recovery, then you can resume your normal activities. It should be noted that if the surgery is not performed properly, then the lip implant may shift or move. If that happens, then you will require another surgery.
This is why you must make it a point to get the surgery done in the first place from a skilled, experienced, and qualified cosmetic surgeon. If you want great results, then you should get lip implant surgery from Divine Cosmetic Surgery.
Pros of Lip Implants
Long-term results

Permanent option

Saves money over time

Relatively safe

Minimal to no long-term risks

More affordable

Quick recovery
Why Choose Divine Cosmetic Surgery?
Divine Cosmetic Surgery is one of the best cosmetic surgery clinics in India. We have a team of cosmetic surgeons who are headed by Dr. Amit Gupta. The entire team at Divine Cosmetic Surgery is always working hard to make sure that all patients are able to get the sort of treatment that they need. And you can also avail yourself of the best cosmetic surgeries in India by simply booking your first consultation session at Divine Cosmetic Surgery.
If you hurry, then you can get your first free consultation at Divine Cosmetic Surgery. On top of all that, you can rest assured that you will get the best safety and the best that science and technology have to offer.
So, what are you waiting for? Contact us today at Divine Cosmetic Surgery and experience the best cosmetic surgeries in India.
Videos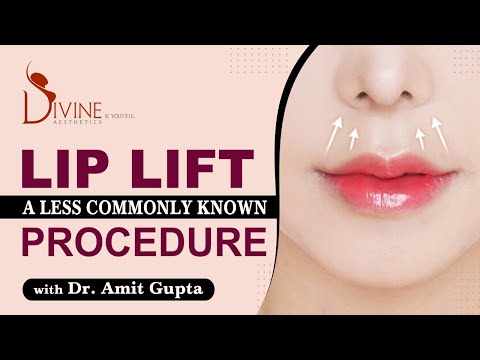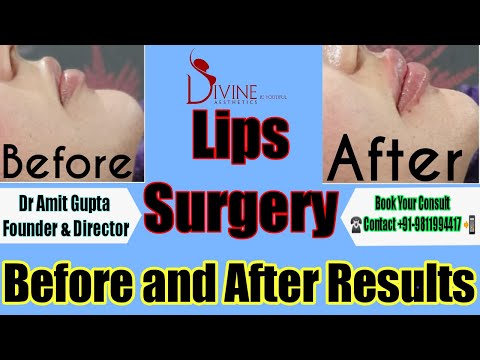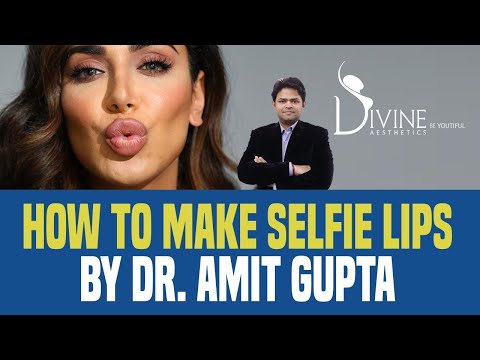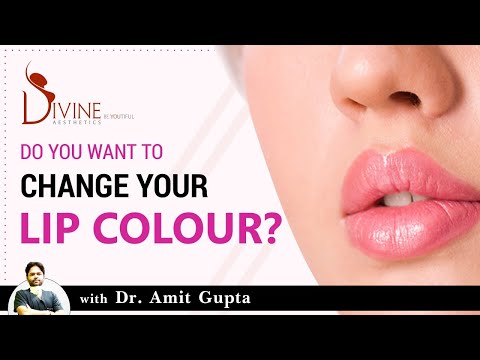 Why choose Divine
Newest Technology
Best Results at Optimum Price
Patient Safety is our Priority
Team of the Internationally Trained Plastic Surgeons
Personalized Post Surgery Follow up

Testimonials
My face now matches how young i feel. I am extremely happy with the results of my face lift and for choosing Dr amit gupta as my plastic surgeon.
Guri Gujjar
One of the best Plastic & Cosmetic Surgeon in Delhi performing procedures such as Hair transplant, Body contouring, Breast enlargement including Endoscopic Mark-less Breast Augmentation, VASER, Breast reduction including short mark-less procedures, Face Lift, Nose procedure, FACE REJUVENATION etc.
Raushan Pant
Divine cosmetic is the best place for cosmetic surgeries in Delhi. Dr. Amit Gupta is one of the best surgeon for the following procedures like hair transplant, breast implants, Face surgery, etc.
Dipesh Gupta
Worried to go for it but he did examine things carefully and gave me confidence to go for it . He gave me genuine advise and put my mind at ease and I knew I was in good hands. And the result was as per expectation. I was beyond pleased with my experience. He did exactly what needed to be done. He is extremely good at what he does and makes sure his patients feel comfortable too. I would highly recommend Dr. Amit for any type of plastic surgery in India.
Kevan Sim