Lip Fillers Surgery Cost & Procedure
What are Lip Fillers and What Do They Feel Like?
Lip Fillers in Delhi are one of the most google search items on the internet. People are constantly looking for 'lip fillers Delhi' to get beautiful-looking lips. And if you are also planning on getting lip fillers, then there is a lot you need to know before proceeding further.
Today, we'll look at the best lip fillers in Delhi and we will also talk about the cost of lip fillers in Delhi. As a bonus, we'll also help you identify one of the best lip filler doctors in Delhi. So, let's get started.
In the simplest terms, lip fillers can be defined as cosmetic, non-surgical, and injectable procedures that are performed for lip augmentation. This procedure can be done by following several techniques.
Contrary to popular belief, most lip filler procedures are done to correct the lip shape and make them fuller. In the latter cases, the injections are administered on the surface of the lip or around the lips.
This procedure is also very popular among people who have suffered injuries and accidents and want to get reconstructive surgery done. This is mainly due to the fact that this procedure is minimally invasive and provides balanced lip features.
It should also be noted that there are several types of dermal fillers that are available for lip augmentation. Each of these types of fillers has its own characteristic, advantage, and limitation. However, the most common filler that is being used these days is a form of Hyaluronic Acid (HA) filler.
You might also find it interesting to learn that hyaluronic acid naturally occurs in the body as a transfer system that brings different nutrients to the skin cells from the blood. This ensures that there are basically no negative consequences of applying a filter.
HA also acts as a cushion when it is injected. It helps by boosting and supporting the surrounding tissues. It also pulls moisture to the surface of the skin and creates a youthful look.
Another common injectable is collagen. It is not used as often as different HA-based options but it ends up giving roughly the same type of results. HA also yields fewer bumps and lumps, is easier to control through injection, causes less swelling, bruising, and the results last for longer in most cases.
Human fat is also another injectable filler option for lip augmentation. Patients have the option to have their own tissues harvested from a site where it's not wanted and then transfer them to another area where it is needed like the lips.
In the case of human fat fillers, there is no possibility of adverse allergic reactions or other complications because the filler is the patient's own tissue. However, there is a threat of re-absorption of human fat. But this reabsorption is not done to a large extent.
Benefits of Getting Lip Augmentation at Divine Cosmetic Surgery
Naturally fuller and more plump looking lips

Reshaped lips

The reshaped outer border of the lip

Lip color correction

Lip enhancement

Cupid's bow lip filler

Approved injectable lip fillers

Safe procedure

Virtually painless and minimal to no discomfort

Affordable lip filler cost in Delhi
What Do the Results of Getting a Lip Filler Look Like?
After you get a lip filler, then you will be able to see that your lips seem fuller, plumper, and smoother. However, you must have realistic expectations of this procedure. You should not aim for severely drastic results. Instead, you should look for results that will give you a healthy and beautiful look.
Are Lip Fillers Safe?
One of the most common questions that we at Divine Cosmetic Surgery get related to lip augmentations is 'are lip fillers safe?' We are here to tell you that getting lip fillers is a completely safe procedure.
This is because lip fillers are a minimally invasive cosmetic enhancement procedure that is done through the administration of an injection. However, it should be noted that if you get lip fillers from a cosmetic surgeon who is not properly trained, experienced, or skilled, then things can quickly go in the wrong direction.
It is possible to get botched lips or experience adverse side effects if this procedure is not done properly. Some possible risks and side effects that can arise if the lip filler is not administered properly are:
Bleeding

Bruising

Swelling

Redness

Tenderness

Reactivation of cold sores

Reactivation of fever blisters or herpes simplex

Lip asymmetry

Lumps and bumps in the lips

Irregularities in the lip

Scarring or stiffening of the lip

Ulceration

Infection or allergic reaction that causes itching

Injection into a blood vessel would cause tissue loss

Fever
If you want to avoid experiencing any of these symptoms, then you must only get lip fillers done by a skilled, qualified, and experienced plastic surgeon.
Am I the Right Candidate for Lip Filler Augmentation?
You know that you are interested in getting a lip augmentation done. However, you are not sure if you are the right candidate for this procedure or not. In that case, you should ask yourself whether you are the right candidate for this procedure or not.
Ideally, you must be aware of the reason why you want to get this cosmetic procedure done. You should not get this procedure done if you are not ready to change the appearance of your lips permanently.
You should also think twice if you are trying to get lip augmentation to fit an ideal image. You should have realistic expectations about the results of the procedure. This means that after getting lip fillers you will have fuller, smoother, and plumper lips but you will still be you when you walk out of the clinic.
You should also be in good health and should not smoke. Further, if you suffer from diabetes, blood-clotting issues, lupus, or have an active infection like oral herpes, then this is not the right procedure for you.
Get Lip Fillers at Divine Cosmetic Surgery!
We at Divine Cosmetic Surgery have years of experience when it comes to catering to the cosmetic surgical needs of our patients. This is why we do not just provide the most skilled treatments to our patients but also maintain the highest standard of safety within our clinic.
At Divine Cosmetic Surgery, Dr. Amit Gupta and his team have a collective experience of decades. This is why you can rest assured that you are in completely safe hands the second you step into our clinic.
So, what are you waiting for? Book your first free consultation with us right now!
Videos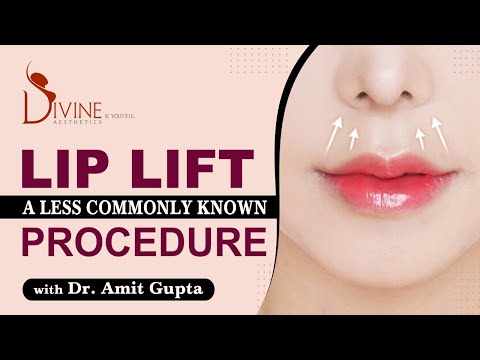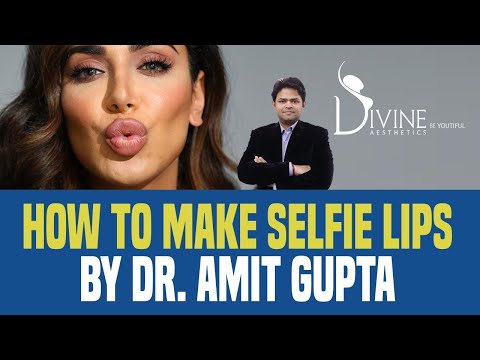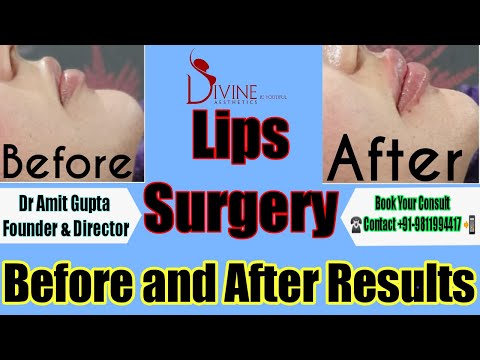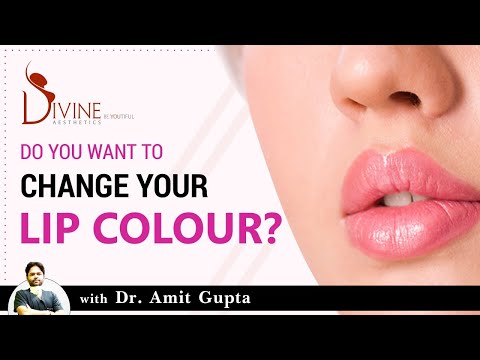 Why choose Divine
Newest Technology
Best Results at Optimum Price
Patient Safety is our Priority
Team of the Internationally Trained Plastic Surgeons
Personalized Post Surgery Follow up

Testimonials
My face now matches how young i feel. I am extremely happy with the results of my face lift and for choosing Dr amit gupta as my plastic surgeon.
Guri Gujjar
One of the best Plastic & Cosmetic Surgeon in Delhi performing procedures such as Hair transplant, Body contouring, Breast enlargement including Endoscopic Mark-less Breast Augmentation, VASER, Breast reduction including short mark-less procedures, Face Lift, Nose procedure, FACE REJUVENATION etc.
Raushan Pant
Divine cosmetic is the best place for cosmetic surgeries in Delhi. Dr. Amit Gupta is one of the best surgeon for the following procedures like hair transplant, breast implants, Face surgery, etc.
Dipesh Gupta
Worried to go for it but he did examine things carefully and gave me confidence to go for it . He gave me genuine advise and put my mind at ease and I knew I was in good hands. And the result was as per expectation. I was beyond pleased with my experience. He did exactly what needed to be done. He is extremely good at what he does and makes sure his patients feel comfortable too. I would highly recommend Dr. Amit for any type of plastic surgery in India.
Kevan Sim