Lip Augmentation Surgery in Delhi, India – Cost | Procedure
About The Lip Surgery & Lip Augmentation
Lip Augmentation Surgery in India is done in multiple ways to improve the aesthetic appeal of the lips. The shape of the lips is enhanced according to the patient's request using techniques using Lip fillers, Lip enlargement with silicone implants, lip enlargement with fat, lip lifts, and non-surgical lip lifts (micro botox)
Safety
The procedure may be performed under local anesthesia. In the case of procedures involving fillers and botox, anesthesia is not required.
Convenience
The procedure takes less than an hour in case of silicone implants and enlargement with fat. In the case of fillers and botox, it takes mere minutes. The patient can go home immediately.
Cost Lip Augmentation Surgery in India:
The cost depends upon the procedure type and the amount of filler used. Divine Cosmetic Surgery provides low-cost treatment without compromising on quality.
How does lip augmentation surgery work?
The Lip Augmentation procedure in India is performed using different techniques depending upon the patients' needs.
The different procedures used for lip augmentation are
Lip Filler: The lip filler procedure is done using a gel-based on hyaluronic acid. It is done under local anesthesia. It takes only 10 minutes to perform the procedure. The results are evident almost immediately and can last from 6 to 9 months.
Lip Enlargement with silicone implant: Surgical implants using the highest quality silicone implants procured from a leading US-based company are used to do this procedure. The silicone implants give a definitive shape to the lips. Silicone implants are permanent, absolutely natural, and a reasonably easy procedure. The procedure takes about 15 minutes to perform. There can be swelling from the procedure which will last about three weeks, after which the lip looks completely natural.
Lip enlargement with fat: Fat from other parts of the body such as the tummy or thighs is used for this procedure. The fat is centrifuged and then injected into different layers of the lip. There will be swelling that lasts about three weeks, after which the lip gets the desired look.
Lip lift: This is a lip augmentation procedure in India is done on individuals who have very few visible lips. Under local anesthesia, a small incision at the junction of the lip and nose is made, which is later almost scarless when done properly.
Pouty lips with a non-surgical lip lift: Hyperdiluted Botox and microdroplets are used in this procedure to get the pouty look. Injections are made into the upper and lower border of the lips. The constrictors of the lips are weakened, which will lead to eventual pouting of the lip, which stays for about three months' time.
Are there any risks or side effects?
In the case of Botox fillers, there are no side effects. The patient should inform beforehand or get tested for Botox allergy.
In the case of silicone implants, there are absolutely no side effects.
In the case of hyaluronic acid fillers and fat injections, the body does not reject both as they are both substances found in the body and hence cause no side effects.
Choose Divine cosmetics for safe lip augmentation procedures in India. We offer the best and most cost-effective lip augmentation surgery in India.

Videos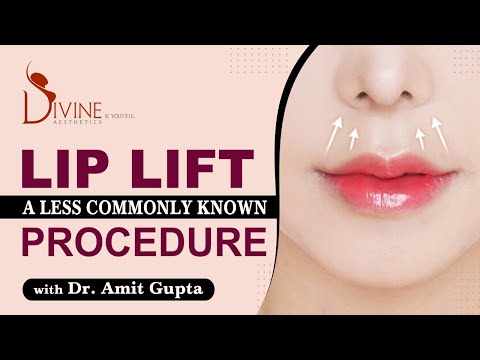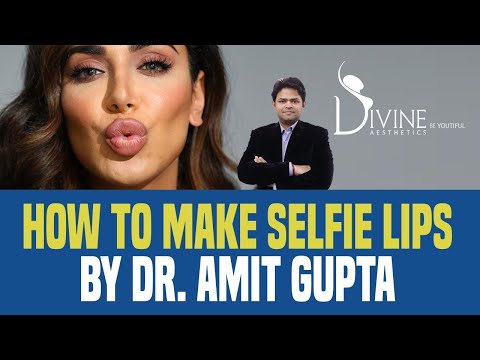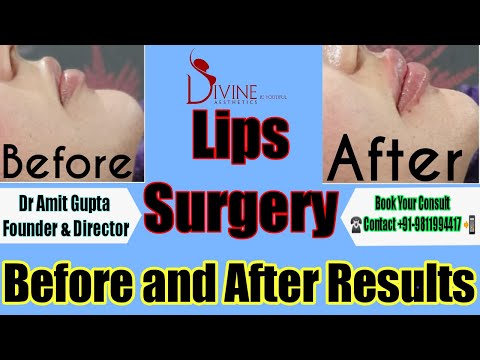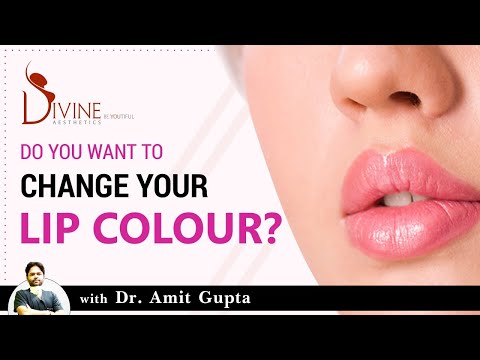 Why choose Divine
Newest Technology
Best Results at Optimum Price
Patient Safety is our Priority
Team of the Internationally Trained Plastic Surgeons
Personalized Post Surgery Follow up

Testimonials
My face now matches how young i feel. I am extremely happy with the results of my face lift and for choosing Dr amit gupta as my plastic surgeon.
Guri Gujjar
One of the best Plastic & Cosmetic Surgeon in Delhi performing procedures such as Hair transplant, Body contouring, Breast enlargement including Endoscopic Mark-less Breast Augmentation, VASER, Breast reduction including short mark-less procedures, Face Lift, Nose procedure, FACE REJUVENATION etc.
Raushan Pant
Divine cosmetic is the best place for cosmetic surgeries in Delhi. Dr. Amit Gupta is one of the best surgeon for the following procedures like hair transplant, breast implants, Face surgery, etc.
Dipesh Gupta
Worried to go for it but he did examine things carefully and gave me confidence to go for it . He gave me genuine advise and put my mind at ease and I knew I was in good hands. And the result was as per expectation. I was beyond pleased with my experience. He did exactly what needed to be done. He is extremely good at what he does and makes sure his patients feel comfortable too. I would highly recommend Dr. Amit for any type of plastic surgery in India.
Kevan Sim